It's probably difficult to monitor all the comments on Instagram considering there are 800 million users, but the company is committed to erasing bullying and harassment. So on May 1, Instagram announced its Bullying Comments Filter, which automatically filters out comments that are intended to harass or upset people — in other words, bullies' unwelcome comments. "It hides comments containing attacks on a person's appearance or character, as well as threats to a person's well-being or health," Instagram noted in a statement, explaining it ensures that people never have to see the comments that they would normally find offensive on their posts. Take that, hate-spreading trolls.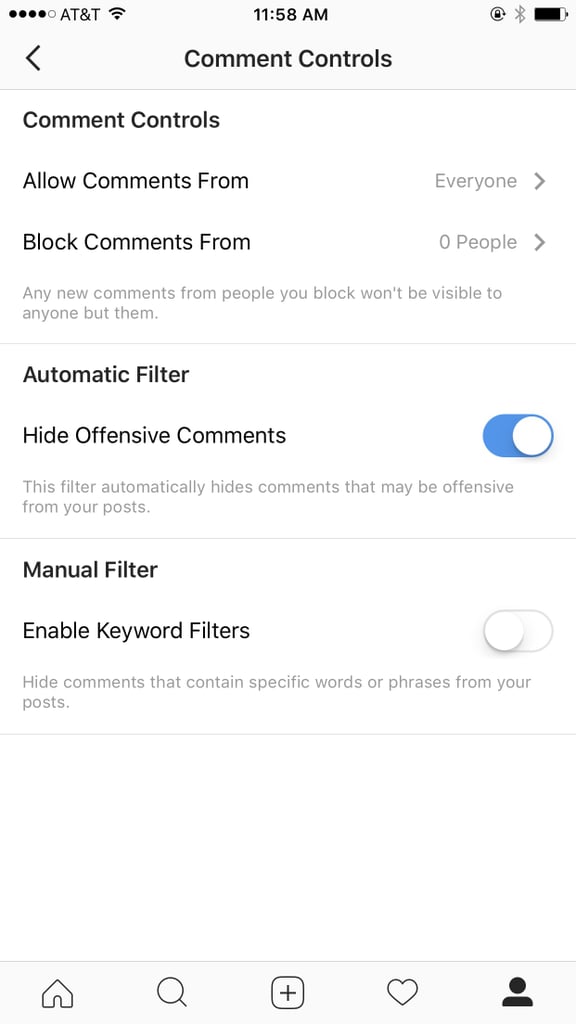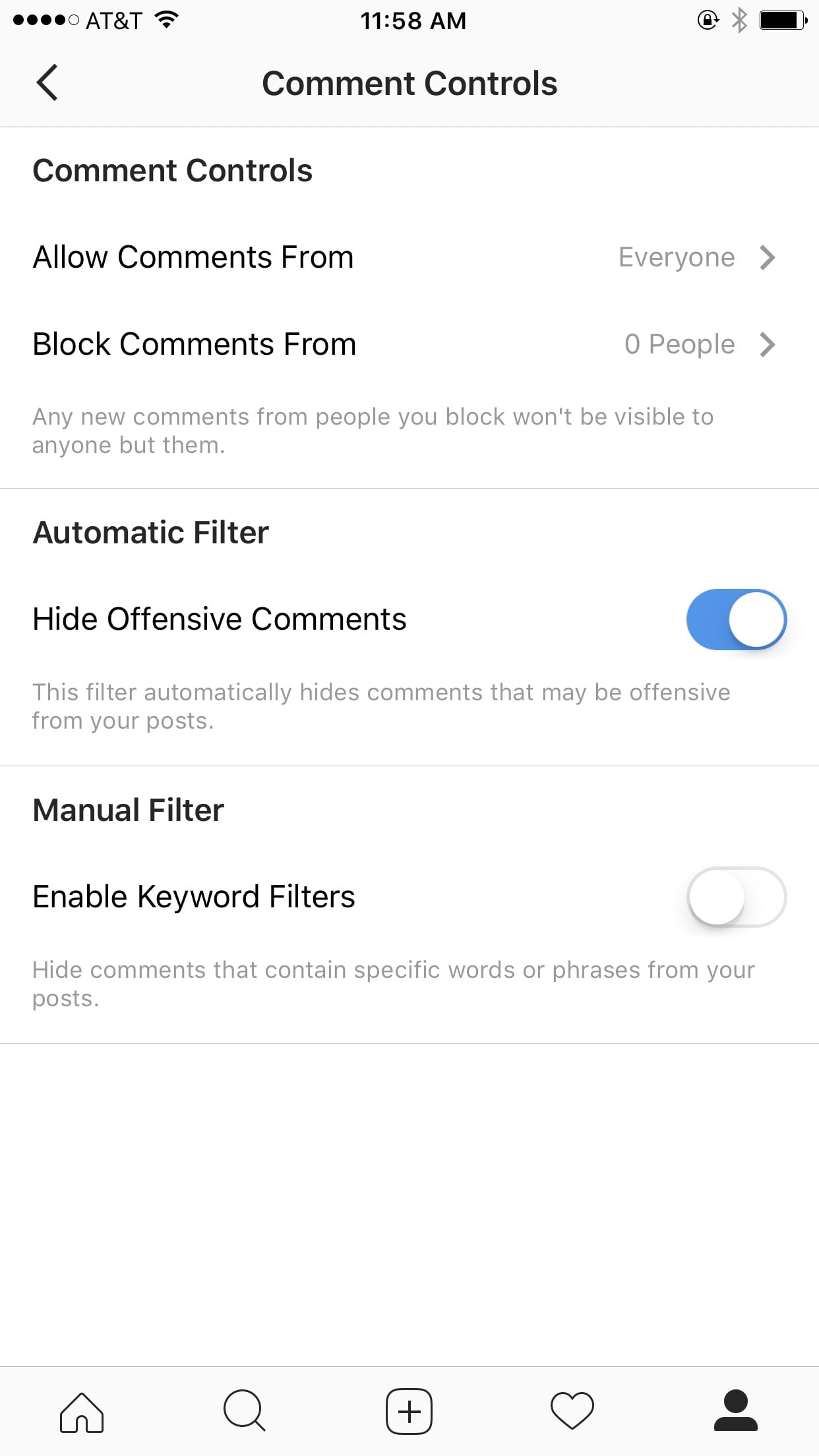 Source: Erin Cullum
To commit to the cause even further, Instagram also promises to take additional actions — such as banning certain users — after repeated problems are flagged. This expands on Instagram's antibullying initiative, which began last year with the introduction of an Offensive Comments Filter. If you go to your "comments" settings in your app, you'll see that the "Hide Offensive Comments" feature is already turned on (the default for all users). In this section, you can also choose to block comments from certain people. The comment-hiding feature automatically filters out "toxic and divisive comments," particularly when aimed at at-risk groups. With a clearer definition of bullying, however, the new version of the bullying-targeted filter now detects even more comments that Instagram does not tolerate.
Instagram is all about self-expression and sharing personal moments, and I think we can all agree that it's meant to be a safe, happy place for enjoyable scrolling! People who feel the need to comment on a celebrity's appearance, harass a positive post with nonsensical hatred, or simply bully for the sake of bullying would most likely not say those things to people's faces. If Instagram is making it harder for bullying to spread on one of the world's most popular platforms, we'll give that a big thumbs up.
Source: Read Full Article