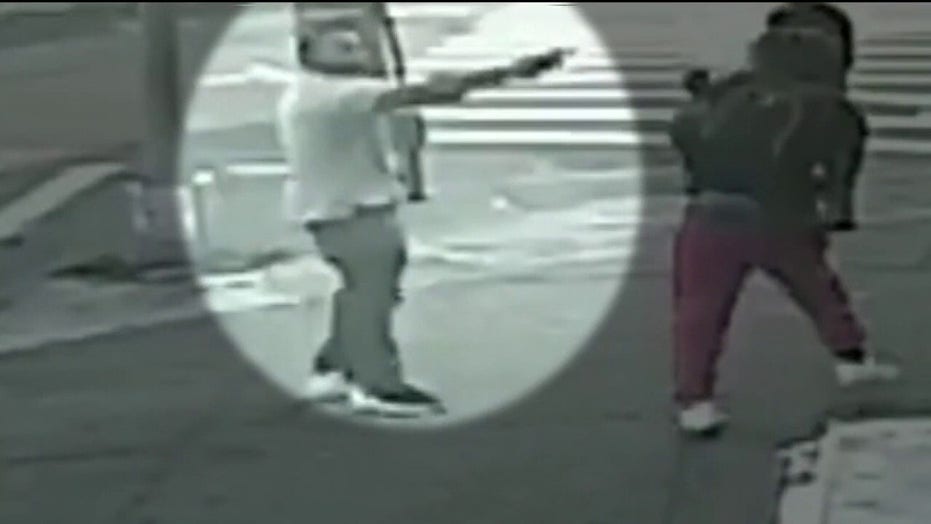 People flee major US cities over crime, lack of jobs
Mass exodus of metro areas; Aishah Hasnie reports.
A Kansas prosecutor has announced charges in the killing of 4-year-old LeGend Taliferro, whose death led to the establishment of the Department of Justice's Operation Legend.
Ryson Ellis, 22, faces felony charges of second-degree murder, unlawful use of a weapon and two counts of armed criminal action, Jackson County prosecutor Jean Peters Baker announced Thursday during a press conference in downtown Kansas City.
He is being held in the Tulsa County Jail in Oklahoma, KSHB reported.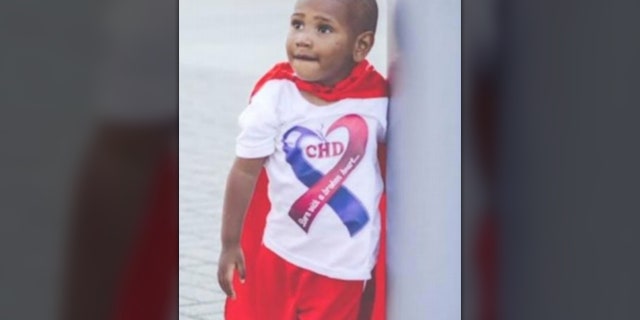 4-year-old LeGend Taliferro was fatally shot earlier this summer in a Kansas City apartment. 
(FBI)
Taliferro was killed by gunfire while sleeping on the floor of a unit in the Citadel Apartments in Kansas City on June 29, the Kansas City Star reported.
A woman identified as the sister of LeGend's father was in the apartment at the time of the shooting, a KCPD probable cause statement said. She told police that Ellis, with whom she has a child, assaulted her a few days before the shooting, KSHB reported.
After the alleged assault, the woman's brothers confronted Ellis at his residence. An altercation left Ellis injured and his mother threatened the brothers with a gun, KSHB reported.
Taliferro's death was part of a surge of violent crime this summer, Attorney General Bill Barr said in a statement. The child's death led the Justice Department to launch "Operation Legend," which sends hundreds of law enforcement officers to cities around the country to work with state and local law enforcement to remove violent criminals from the streets.
"Today's arrest of LeGend Taliferro's suspected murderer marks a significant step forward in his case and illustrates the potential of Operation Legend more broadly," Barr said.
Kansas City police officers worked with the FBI and U.S. Marshals in the investigation and the investigation is a model for joint efforts to solve crimes and reduce violence in other cities, Barr said.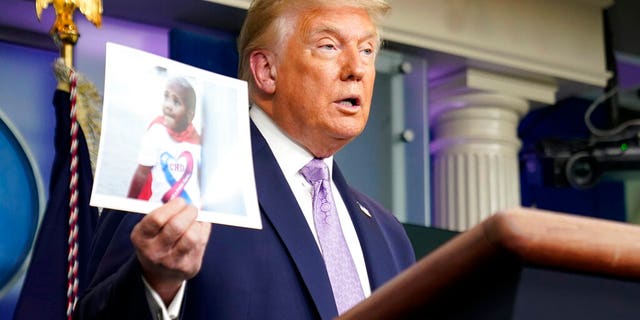 President Donald Trump holds a photo of LeGend Taliferro as he speaks at a news conference in the James Brady Press Briefing Room at the White House, Aug. 13, in Washington.
(AP)
LeGend's mother, Charron Powell, who appeared with family at a Thursday press conference said she was grateful to be on the steps to justice, but irrespective of the arrest the family, and Ellis, has still lost.
"We have to take it a step farther and calm the violence down," she said.
Operation Legend has been credited with numerous arrests. President Trump met with the Taliferro's family during the rollout and expansion of the initiative, which is overseen by the Justice Department
"Although LeGend's suspected murderer has been arrested, Operation Legend will go on," Barr said in his statement. "Inspired by this success, federal law enforcement will continue working tirelessly to support state and local partners in our shared mission to keep the American people safe and enforce the rule of law."
Source: Read Full Article