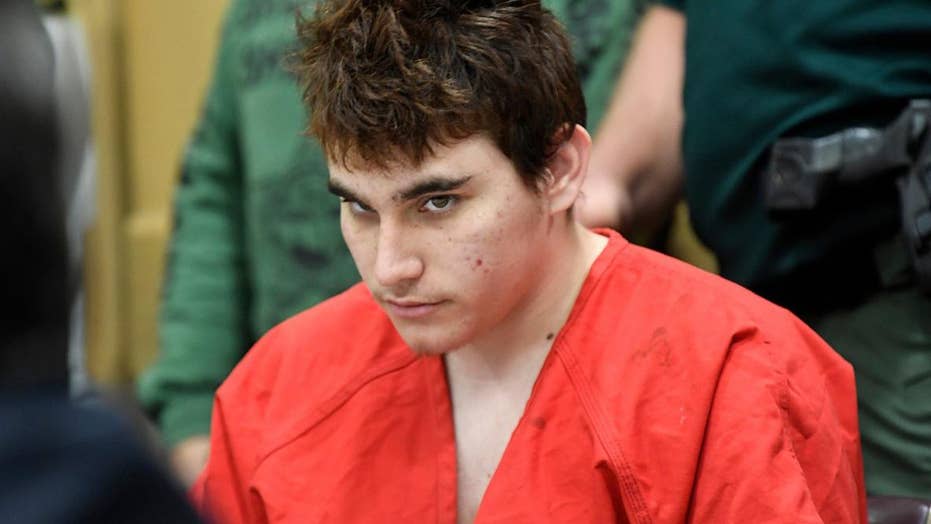 Parkland shooter registered to vote while in jail
Nikolas Cruz, the confessed Parkland shooter, registered to vote while in jail. The news enraged one victim's father.
Shortly after he fired more than 100 gunshots at Marjory Stoneman Douglas in February, Nikolas Cruz ventured to a McDonald's, where he asked someone for a ride.
The someone he asked wound up being John Wilford, the brother of Maddy Wilford, a high school junior at the time who was shot three times in the massacre in Parkland, Florida.
FLORIDA SCHOOL MASSACRE SURVIVOR WHO WAS SHOT 3 TIMES 'GRATEFUL' SHE'S ALIVE
Pinellas County Sheriff Sgt. John Suess on Thursday announced the revelation at the Stoneman Douglas Public Safety Commission hearing, according to the Sun-Sentinel. He said he believes the encounter between Cruz and Wilford was "pure happenstance."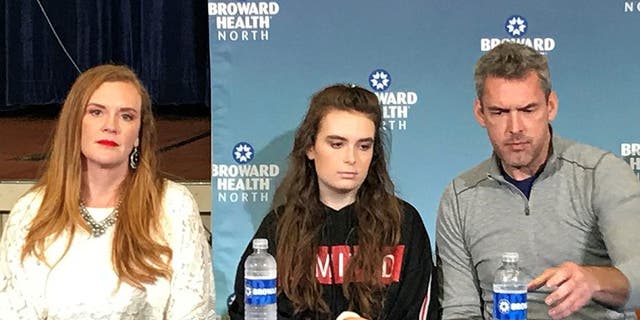 Maddy Wilford, 17, sitting between her parents, described her recovery after the Florida high school massacre during a news conference in February.
(Fox News)
It was just before 2:30 p.m. on Valentine's Day when Cruz opened fire in a building on campus. According to a timeline from the Broward County Sheriff's Office, Cruz went to a Walmart, before walking to a nearby McDonald's just after 3 p.m. Investigators initially said he briefly sat down and left.
Suess on Thursday said Cruz "apparently was pretty pushy" to Wilford at the McDonald's, as he reportedly knew Wilford's mother was coming to pick him up.
PARKLAND, FLORIDA SCHOOL SHOOTING TIMELINE
The two were said to have "very little" conversation before Wilford left the restaurant, leaving Cruz behind.
Around 3:40 p.m., Cruz was arrested by a Coconut Creek police officer in Coral Springs.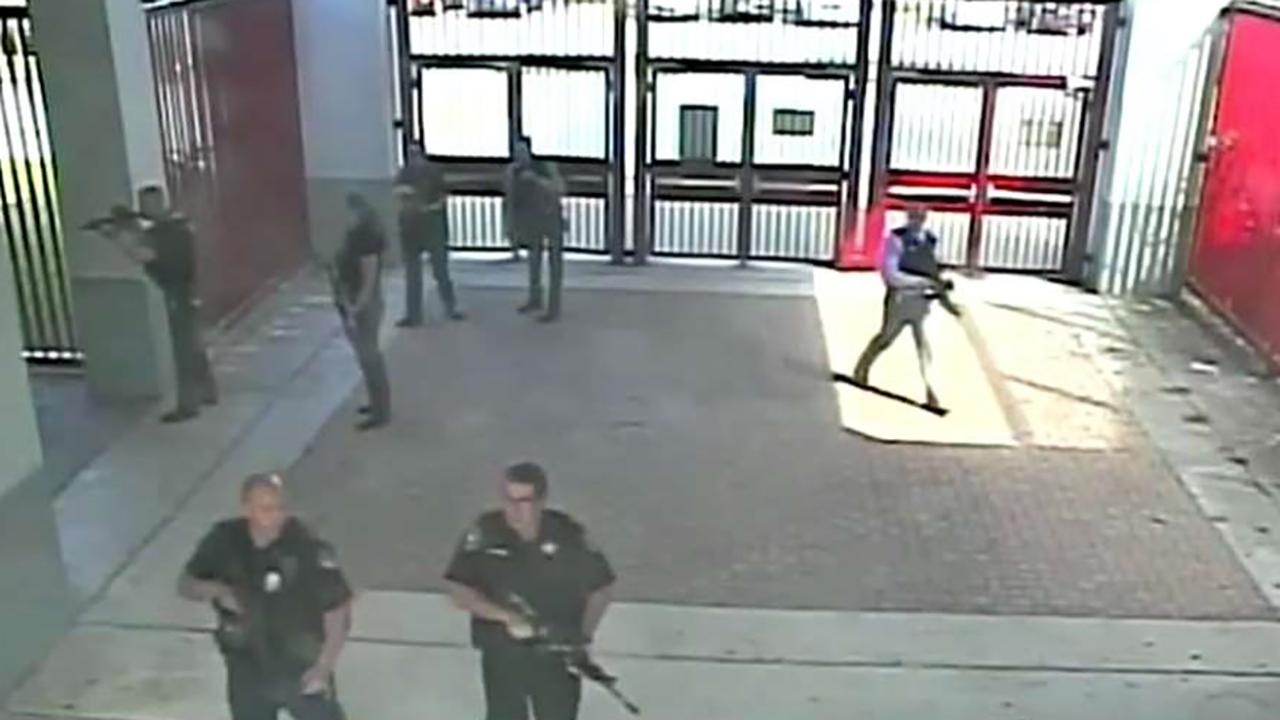 After she was shot, a team of five first responders triaged Maddy and rushed her to a hospital 11 miles away. Doctors then performed three surgeries on the teen within 48 hours.
"Maddy came in, she was pale, nonresponsive and in shock," Dr. Igor Nichiporenko, Broward Health North Medical director of Trauma Services, said in February. "Immediately she had to get a chest tube placement, because her wounds to her chest were very severe with massive bleeding."
SCOT PETERSON, PARKLAND DEPUTY WHO DIDN'T ENTER SCHOOL DURING SHOOTING, DOESN'T SHOW FOR INVESTIGATIVE PANEL
She's one of more than a dozen students who were shot and survived the attack. Seventeen other students, teachers and coaches died in the massacre.
Cruz, a 20-year-old former Stoneman Douglas student, has been charged in the murders. He has pleaded not guilty, but his attorneys have said he would plead guilty in exchange for a life sentence. Prosecutors are seeking the death penalty.
Fox News' Ivonne Amor and The Associated Press contributed to this report.
Source: Read Full Article