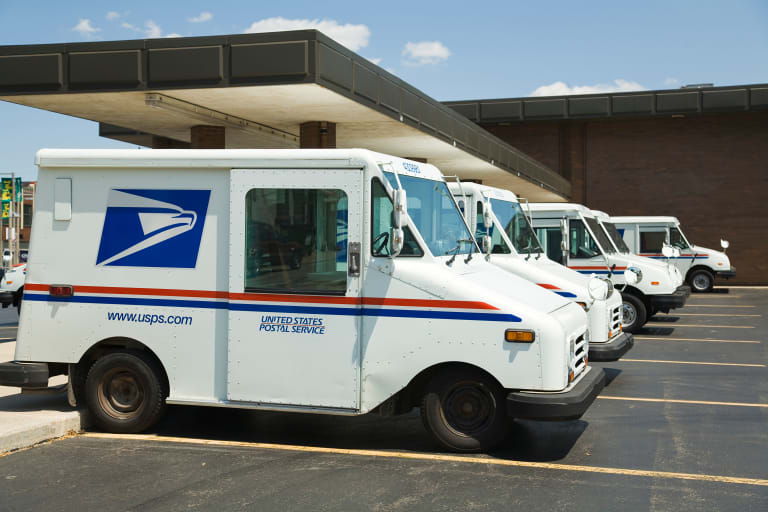 A US postal worker told investigators he "made sure to deliver the important mail" after he was charged with stashing approximately 17,000 pieces of undelivered mail.
New York: A postal carrier in Brooklyn stashed about 17,000 pieces of undelivered mail for more than a decade because he was "overwhelmed" by the amount he had to deliver, authorities said.
The postal worker, Aleksey Germash, told investigators he "made sure to deliver the important mail," according to a complaint filed in federal court.
Germash, a US Postal Service (USPS) employee for more than 16 years, was charged Thursday with detaining and delaying mail.
The service's Office of Inspector General received a tip this month about a Nissan Pathfinder parked in Brooklyn with mailbags stuffed inside. When Postal Service agents visited the location, they found 20 blue post office bags packed with undelivered mail inside the vehicle.
Agents determined Germash, who worked at the post office in the Dyker Heights neighbourhood of Brooklyn, was the employee who lived closest to where the vehicle was found, the complaint said.
When investigators interviewed Germash, he said the vehicle was his and that he had hoarded the mail because he was overcome by how much he had to deliver, according to the complaint.
The amount of undelivered mail investigators retrieved was staggering: 10,000 pieces inside his vehicle, 6000 in his apartment and 1000 in his work locker. At least one item was postmarked in 2005, according to the complaint.
Germash was released on $US25,000 bail.
It was unclear what kind of mail Germash failed to deliver or if the retrieved mail would be delivered. In past cases, the USPS has said recovered letters and packages in good condition were to be delivered.
The majority of workers deliver mail intact, but "a small number of employees abuse the public's trust by delaying or stealing the mail," USPS said on its website. Some of the most egregious cases involve the theft of valuables like jewelry, money orders and bank checks, though abandoning thousands of letters and packages and hoarding them is not unheard-of.
In 2014, a Brooklyn mail carrier was discovered to have hidden 40,000 pieces of undelivered mail – a total of 1100 kilograms – over nine years. The carrier, Joseph Brucato, blamed excessive consumption of alcohol and depression. In 2015 a postal worker in Philadelphia failed to deliver more than 20,000 pieces of mail on his route and instead cached them in his car and home.
The phenomenon isn't new. In an article headlined "A Lazy Letter-Carrier," The New York Times in 1874 reported on the arrest of a Maryland mail carrier who dumped 200 letters into a dock "to avoid the trouble of delivery."
New York Times
Source: Read Full Article