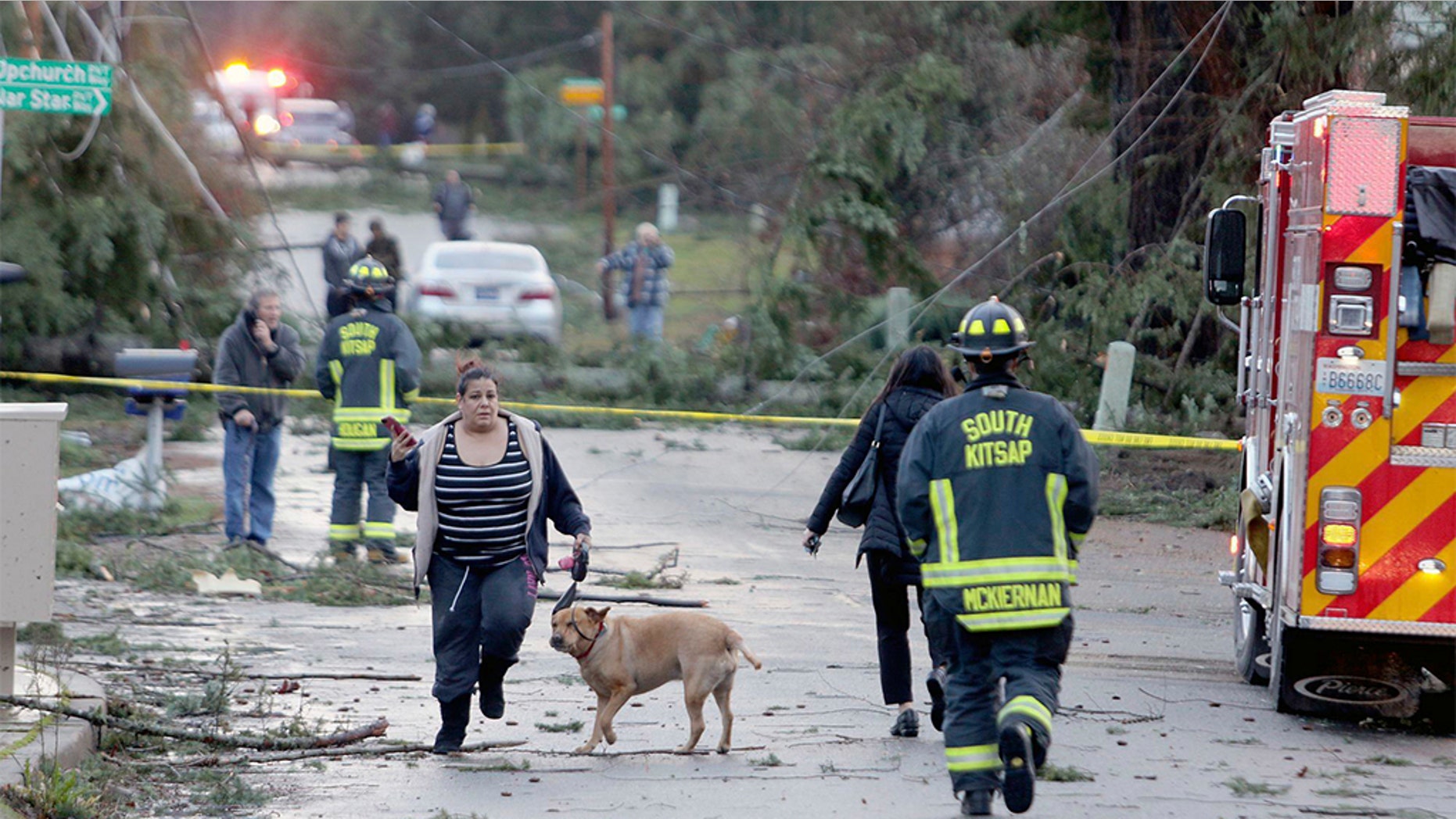 Residents and emergency personnel on Harris Road in Port Orchard, Wash., on Tuesday, Dec. 18, 2018, after a tornado touched down. (Larry Steagall/Kitsap Sun via AP)
A Seattle suburb was left devastated Tuesday after officials say a "rare" tornado damaged at least 50 homes.
According to the National Weather Service, a tornado touched down at approximately 2 p.m. near Port Orchard, just about 15 miles west of Seattle.
There were no immediate reports of injuries but the Kitsap County Sheriff's Office called the damage "catastrophic."
Power lines were down and roads were closed. Local media reported at least 50 homes were damaged by the tornado but weather officials were not able to get to the area before nightfall to assess the full extent of damage.
Emily Silverman told KOMO-TV she was driving to a store with her husband in the middle of the tornado.
"It's raining and it's pouring down really bad and before you know it everything was flying everywhere," Silverman said. "Our car back windows blew out, our side windows blew out … I thought I was a goner."
Her 2-year-old son was in the back seat.
Tuesday's occurrence was considered extremely rare as the state averages 2.5 tornados a year.
Most tornadoes in Washington are rated EF-0s with minor damage, according to National Weather Service officials.
The Associated Press contributed to this report. 
Source: Read Full Article