It's Monday, Oct. 29, 2018. Thanks for choosing to start here.
Interested in
Start Here Morning Briefing ?
1. Pittsburgh reeling after synagogue shooting kills 11
Pittsburgh and the Jewish community are in mourning after 11 people were killed when a gunman opened fire inside a synagogue in Squirrel Hill. It's the deadliest attack on American Jews in U.S. history.
Members of three congregations were inside the Tree of Life temple where a baby-naming ceremony was about to get underway. Among the victims of the shooting were a 97-year-old woman, a married couple in their 80s, and two brothers in their 50s.
Police said the alleged attacker, 46-year-old Robert Bowers, was ranting during a gun battle with officers, "They're committing genocide to my people. I just want to kill Jews."
ABC News Chief National Correspondent Matt Gutman tells us about his conversation with a rabbi who was there when the shooting began: "He saw the gunman, heard the gunfire, but his brain couldn't assimilate what was actually going on. And then after about 20 seconds, he said he understood they are under attack."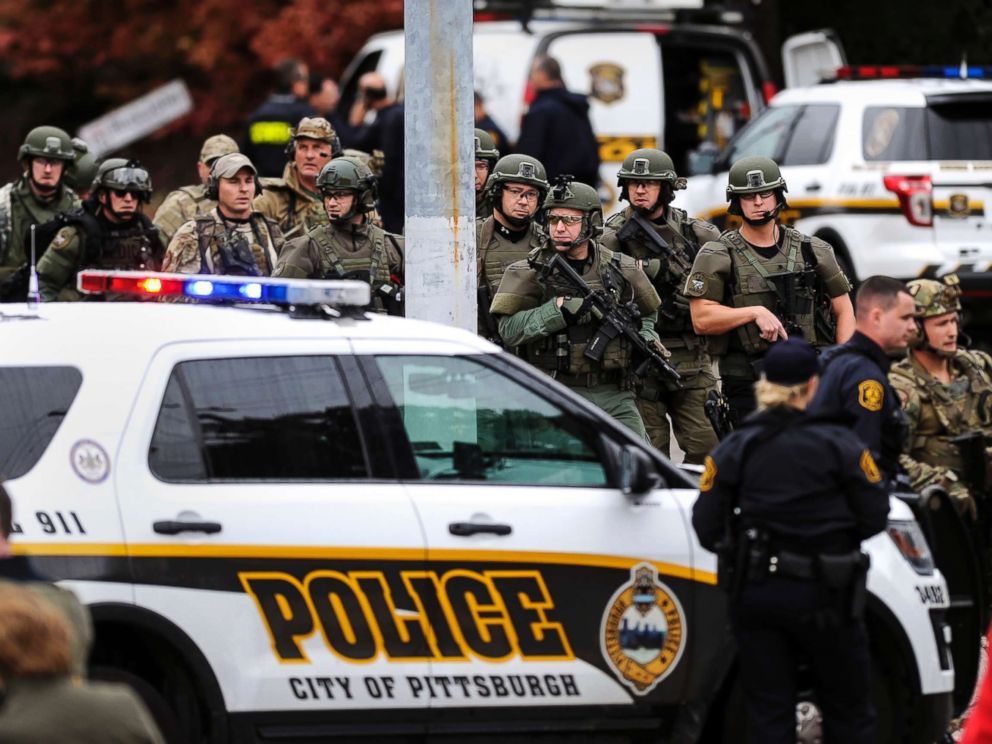 2. Pittsburgh massacre highlights rise in hate online
Investigators said it's believed that shooting suspect Robert Bowers wrote on Gab, a social media platform popular with white supremacists and the alt-right, just moments before the synagogue massacre: "Screw the optics, I'm going in."
Gab is among alternative media platforms that offer "fringe media figures censorship-free spaces," according to Benjamin Decker, a research fellow at Harvard University's Shorenstein Center on Media, Politics and Public Policy.
As authorities investigate Bowers' social media presence and whether he announced his intentions online, we look at the advancement of social media and the spread of online hate speech.
ABC News Chief Global Affairs Correspondent Martha Raddatz compares it to the rise of ISIS and how the terrorist group was able to take advantage of internet-based rage, hate and recruitment.
John Cohen, former acting undersecretary at the Department of Homeland Security and an ABC News contributor, tells us that groups like ISIS and neo-Nazis are using social media to "inspire disaffected people" to commit attacks: "They turn to social media to express their ideas. They will often say things on social media … that as we look back in retrospect foretold of the upcoming attack."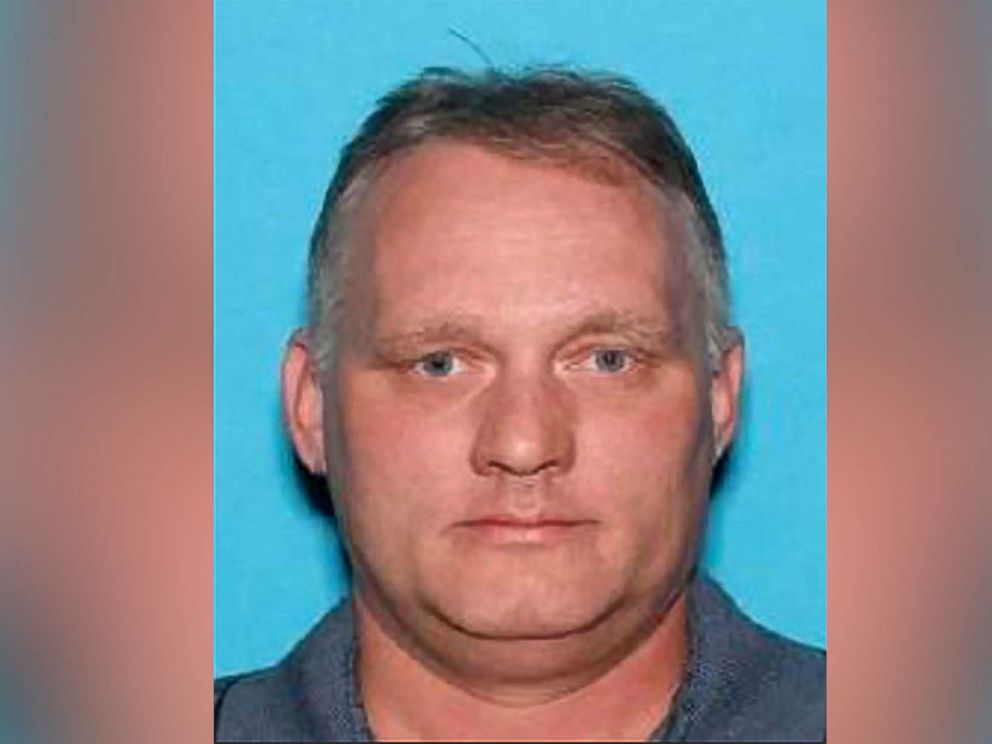 3. Suspect tied to mail bombs to appear in court
Cesar Sayoc, who's accused of mailing 14 pipe bombs to top Democrats and Trump critics, is expected to make his first court appearance today in Miami after he was arrested on Friday.
Sayoc, 56, was charged with five federal crimes, including interstate transportation of an explosive, illegal mailing of explosives and threats against former presidents. He faces up to 48 years in prison if convicted.
Investigators believe the suspect built the devices in his white van, which was covered in stickers and decals with political messages, according to two officials briefed on the probe. The officials said a printer, stamps, paper, an unidentified powder and soldering equipment were found inside.
ABC News Mark Remillard is in Miami and breaks down the case.
4. Trump's response to the week of violence
President Donald Trump condemned the Pittsburgh shooting this weekend as "pure evil" and a "wicked act of mass murder."
At a rally in southern Illinois on Saturday, he told supporters, "If you don't mind, I'm going to tone it down just a little bit."
He shifted between using solemn words about the attack and Trump rally classics, like targeting Democratic Rep. Maxine Waters, an intended victim of last week's mail bomb plot that included Barack Obama, Hillary Clinton and CNN.
"Even as he's going after the same old targets, he has, I believe, toned it down a bit," ABC News Chief White House Correspondent Jonathan Karl tells us. "The question is, what does he do now?"
Elsewhere:
'The base by which we calculate unemployment for black men is skewed': Here's what the president gets wrong about black unemployment.
'It's going to be a long slog': If Democrats take back the House in the midterms, a battle to reveal Trump's tax returns looms.
'We can confirm that one of our flights has lost contact': An Indonesian passenger jet with 189 aboard crashed in the ocean shortly after takeoff.
'The president said that?': The president talks about the World Series, which Boston won on Sunday.
From our partners at FiveThirtyEight:

The Red Sox Win The World Series
Last 'Nightline':
How the mail bombing suspect was tracked down: Since Cesar Sayoc was arrested on Friday, officials have confirmed that at least 14 bombs have been found.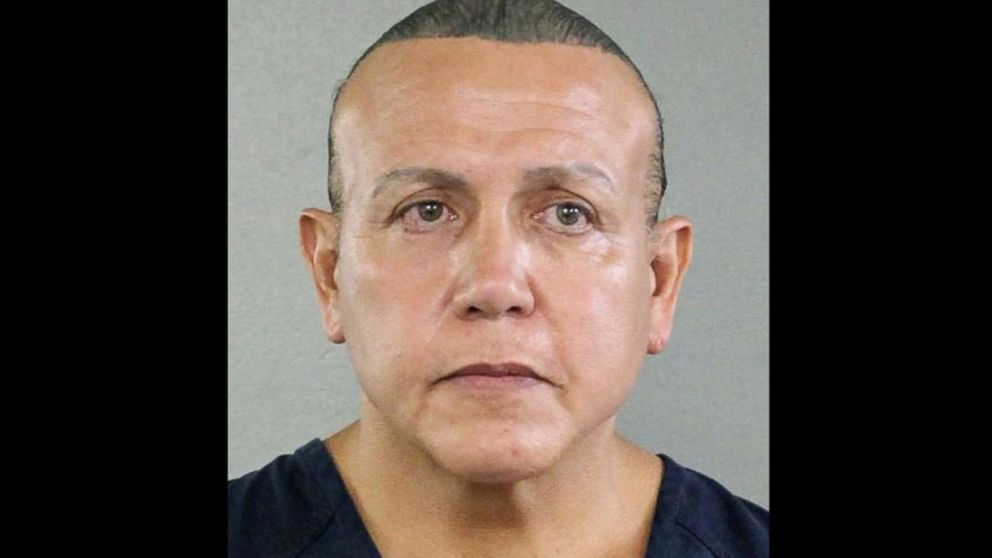 Students team up with Sia to share powerful message on gun violence: 130 kids are saying "Enough" to gun violence through an awe-inspiring dance video.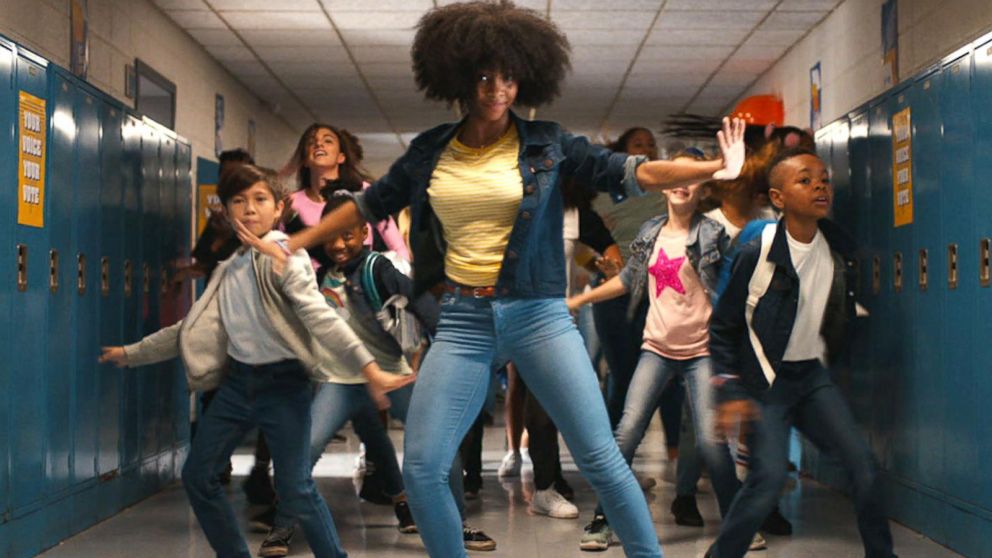 On this day in history:

Oct. 29, 1998 — John Glenn becomes the oldest person to enter space.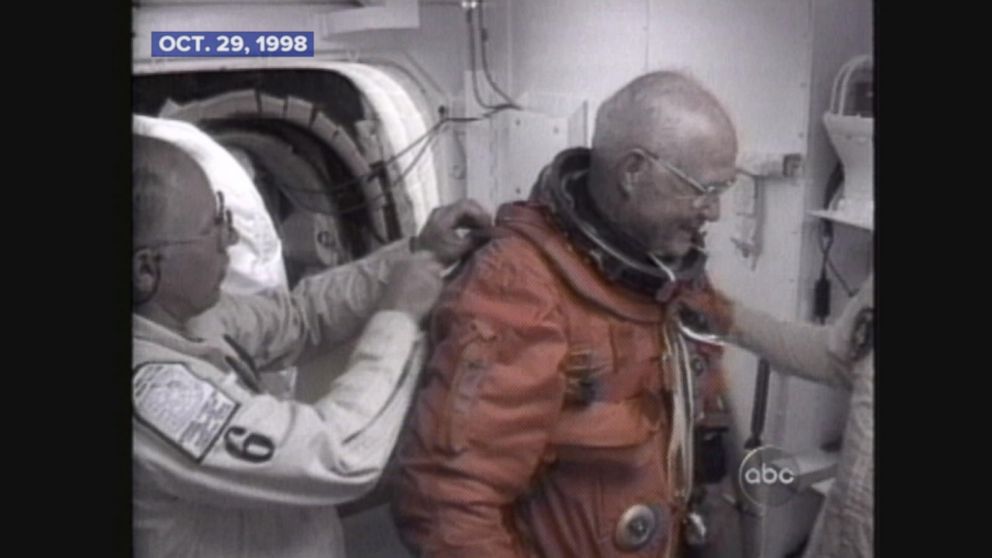 Today's must-see photo:
Pope Francis celebrates a closing mass at the end of the Synod of Bishops at the Saint Peter's Basilica in the Vatican, Oct. 28, 2018. (photo credit: Filippo Monteforte/AFP/Getty Images)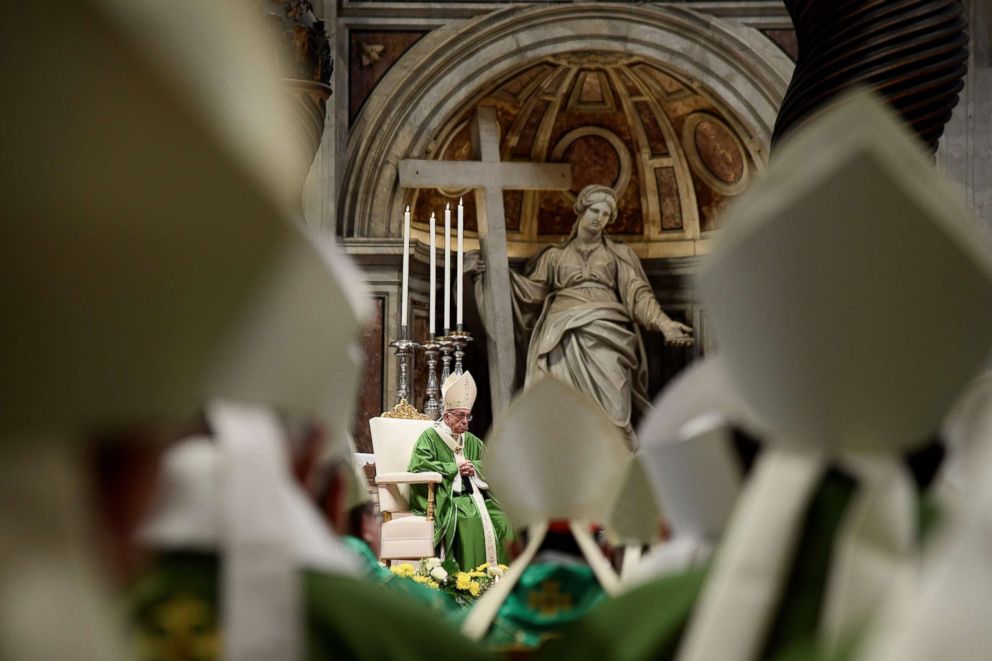 For more great photos from around the world click HERE.
Hot on social:
The people of Pittsburgh show great resilience in wake of a deadly shooting that occurred over the weekend inside a synagogue.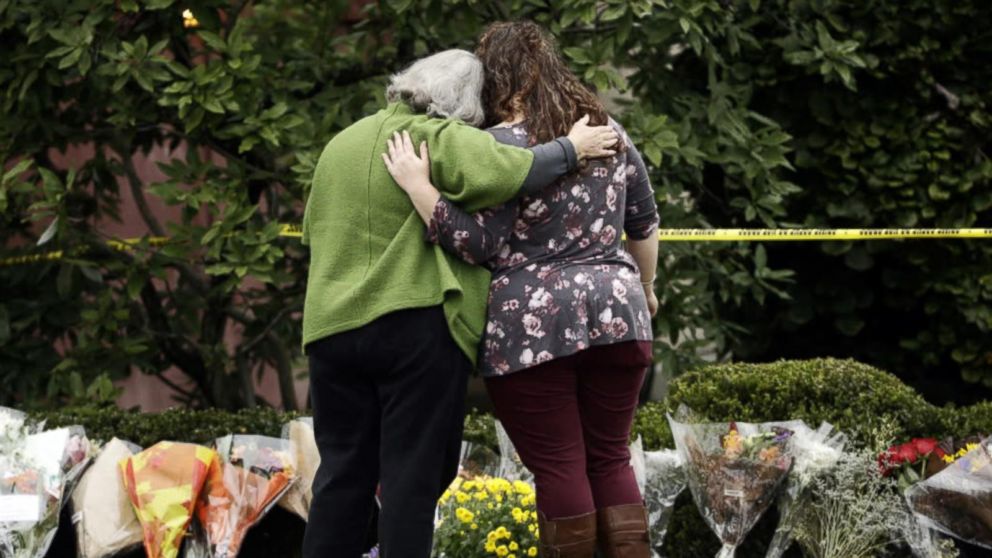 All right, you're off and running. You can always get the latest news on ABCNews.com and on the ABC News app. Details on how to subscribe to the "Start Here" podcast are below. See you tomorrow!
"Start Here" is the flagship daily news podcast from ABC News — a straightforward look at the day's top stories in 20 minutes. Listen for free every weekday on Apple Podcasts, Google Podcasts, iHeartRadio, Spotify, Stitcher, TuneIn, or the ABC News app. On Amazon Echo, ask Alexa to "Play 'Start Here'" or add the "Start Here" skill to your Flash Briefing. Follow @StartHereABC on Twitter, Facebook and Instagram for exclusive content, show updates and more.
Source: Read Full Article