Toronto: A 25-year-old man who drove a rental van into a crowded Toronto footpath was charged on Tuesday with 10 counts of murder and 13 of attempted murder as Canadian authorities searched for a motive in the deadliest mass murders in the country's modern history.
Alek Minassian showed little overt emotion as he made a brief appearance in a Toronto courtroom in a white jumpsuit and handcuffs. The judge ordered him to be detained without bond and scheduled the next hearing for May 10.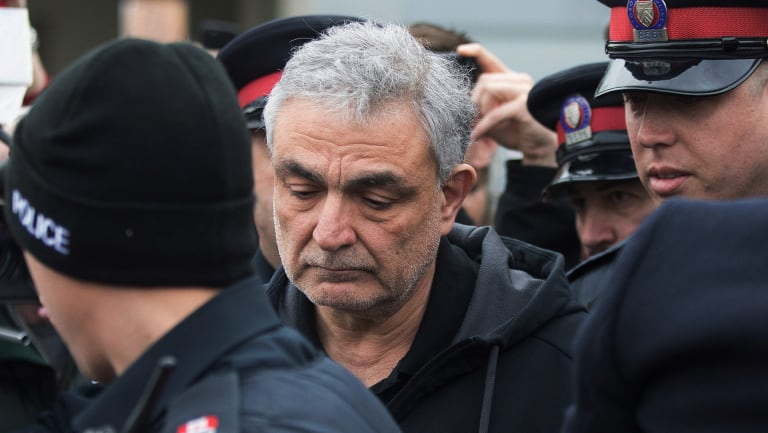 Vahe Minassian, father of Alek Minassian, leaves court in Toronto.
"It was like he was playing a video game, trying to kill as many people as possible," Panna Patel, 42, told the Associated Press at the scene of the memorial. She had been at the scene a day earlier, getting cash from an ATM as it occurred. "He was looking people directly in the eye, making eye contact, it was so scary. He wasn't remorseful at all."
Prime Minister Justin Trudeau dismissed the possibility of terrorism, saying that authorities see no national security element in the case.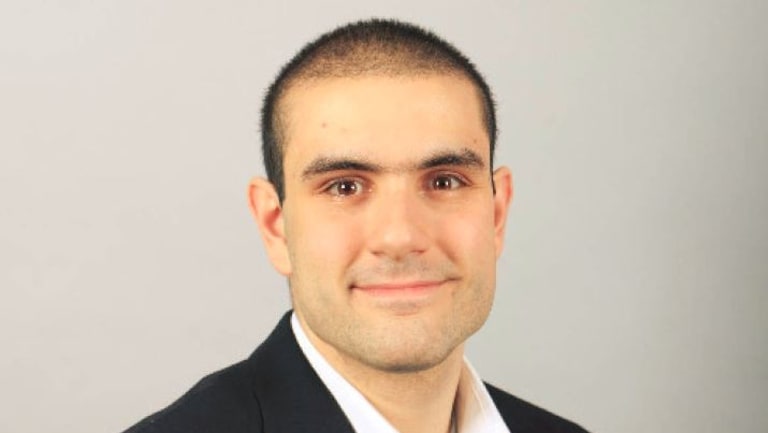 Alex Minassian, the suspect in the Toronto van attack.
He told a news conference that the incident "hasn't changed the overall threat level in Canada," though it occurred as Cabinet ministers from the G7 nations were meeting in Toronto.
Authorities have not disclosed a possible motive though Police Chief Mark Saunders said " it definitely looked deliberate".
Facebook confirmed that it removed a profile belonging to Minassian that included a post written just before the incident. In the post, Minassian praised Elliot Rodger, who killed six people in California in 2014 and was dubbed the "virgin killer" because he carried out the act due to frustration at being constantly rebuffed by women.
Rodger referred to attractive, sexually active men and women as Chads and Stacys. In Minassian's post, he wrote: "We will overthrow all the Chads and Stacys!"
Minassian also wrote that the "incel rebellion has already begun!" – a term used for involuntarily celibate people.
Saunders said Minassian, who lives in the Toronto suburb of Richmond Hill, had not been known to police previously.
"We need every single piece of this puzzle so we can have a fulsome picture and account as to exactly what took place here," he said.
The driver was heading south on busy Yonge Street around 1.30pm (local time) and the streets were crowded with people enjoying an unseasonably warm day when the van jumped onto the sidewalk.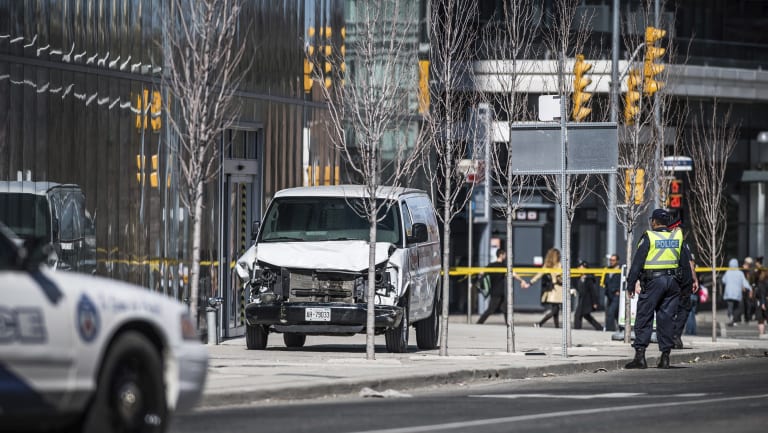 Toronto police officers stand near a damaged van after it mounted a sidewalk crashing into pedestrians in Toronto.
Ali Shaker, who was driving near the van at the time, told Canadian broadcast outlet CP24 that the driver appeared to be moving deliberately through the crowd at more than 50 km/hr.
"He just went on the sidewalk," a distraught Shaker said. "He just started hitting everybody, man. He hit every single person on the sidewalk. Anybody in his way he would hit."
Witness Peter Kang told CTV News that the driver did not seem to make any effort to stop.
"If it was an accident he would have stopped," Kang said. "But the person just went through the sidewalk. He could have stopped."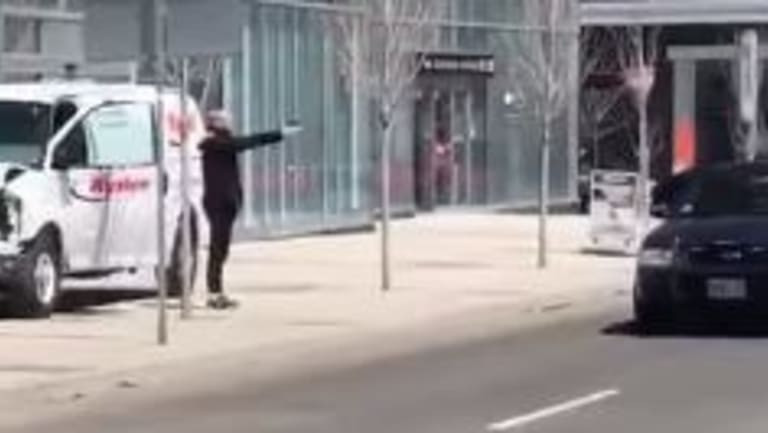 A lone police officer confronted Minassian, who appeared to be pointing a gun.
Extraordinary video broadcast on several Canadian outlets showed a lone police officer arresting the driver, dressed in dark clothes, several blocks from where the incident occurred.
He appeared to be holding something that resembled a gun and pretended to draw it several times. As the officer yelled at him to get down, Minassian yelled: "Kill me" and "I've got a gun in my pocket".
The standoff ended seconds later with Minassian arrested on the ground.
Witness Phil Zullo said that he saw police arresting the suspect and people "strewn all over the road" where the incident occurred.
"I must have seen about five, six people being resuscitated by bystanders and by ambulance drivers," Zullo said. "It was awful. Brutal."
with AP
Source: Read Full Article