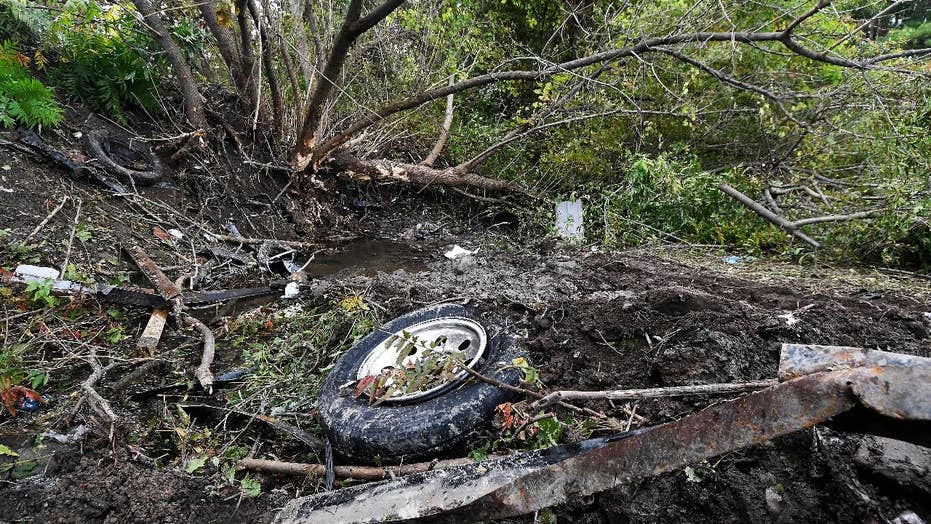 Deadly New York limo crash: What to know
A deadly limousine crash in New York killed 20 people. Here's what to know about the horrific accident.
The New York Attorney General's Office on Friday announced a collaborative effort with GoFundMe to make sure that any money donated on crowdfunding site in the wake of the deadly limousine crash last weekend reaches the intended recipients.
A dozen different campaigns are currently part of a centralized hub that was created for all verified donations set up to help the beneficiaries of the 20 people killed in the crash, according to a news release from Attorney General Barbara Underwood's office.
"New Yorkers are heartbroken by the Schoharie tragedy – and are eager to support the victims' families as they deal with this unfathomable loss," Underwood said. "We're grateful to GoFundMe for partnering with our office and creating this centralized hub for verified campaigns, so that New Yorkers can rest assured that their donations will indeed support the victims' families."
ARRESTED LIMO COMPANY OPERATOR BORE 'SOLE RESPONSIBILITY' FOR DEADLY CRASH, POLICE SAY
At the time of the Oct. 6 crash, the Prestige-operated limousine blew through a stop sign at a T-intersection and slammed into a parked vehicle in Schoharie. All 18 people in the limousine, including the driver, were killed along with two bystanders. The limousine was taking a group, which included four sisters and newlyweds, to a 30th birthday celebration.
So far, more than 6,000 donors have raised upwards of $356,000 for crash victims' families. The money is intended for funeral costs, future support and college costs for the victims' young children in addition to other family expenses.
NEW YORK LIMO DRIVER'S WIFE SAYS HUSBAND COMPLAINED ABOUT COMPANY'S VEHICLES BEFORE DEADLY CRASH
GoFundMe vowed that all of the raised money would be transferred to its designated recipient, Daniel Gordon, the company's vice president of trust, policy and communications, said in the news release.
"GoFundMe guarantees that every dollar donated will be transferred directly to the appropriate person. It's important to remember that when a GoFundMe is created on behalf of another individual, the funds are only released to the person intended as the beneficiary and the GoFundMe organizer does not have access to the funds," Gordon said. "We have reviewed all the related GoFundMe campaigns and are working with all parties to ensure the money goes directly to the victims and surviving family members of this tragedy."
Fox News' Katherine Lam, Samuel Chamberlain and The Associated Press contributed to his report.
Source: Read Full Article