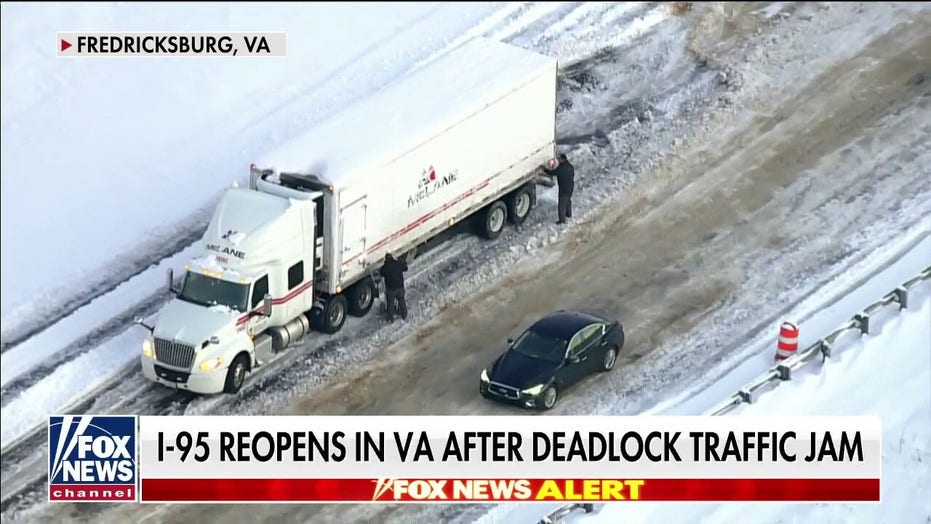 I-95 reopens in Virginia after winter storm strands passengers
FOX Weather's Katie Byrne reports from Dale City on the conditions that closed a 50-mile stretch of road and left passengers stuck for 24 hours.
A prominent meteorologist has sharply criticized Virginia government officials for ignoring warnings about the severity of the snowstorm that hit the region Monday and created a disaster for travelers.
Heavy snowfall on Monday brought down trees and caused hazardous conditions for travelers in Virginia, leading to an overnight log jam that trapped some drivers – including U.S. Sen. Tim Kaine, D-Va. – in their vehicles for hours on Interstate 95 and stranded an Amtrak train on tracks outside Lynchburg.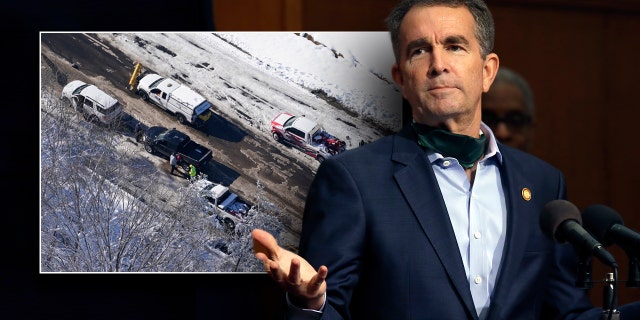 Virginia Governor Ralph Northam gestures while answering a question during his press briefing inside the Patrick Henry Building in Richmond, Va., Monday, April 20, 2020.
(Bob Brown/Richmond Times-Dispatch via AP  |   AP Newsroom)
Outgoing Virginia Gov. Ralph Northam has insisted his administration did nothing wrong, labeling the incident as an "incredibly unusual event" that has led to "frustration and fear."
"We gave warnings, and people need to pay attention to these warnings, and the less people that are on the highways when these storms hit, the better," Northam told The Washington Post.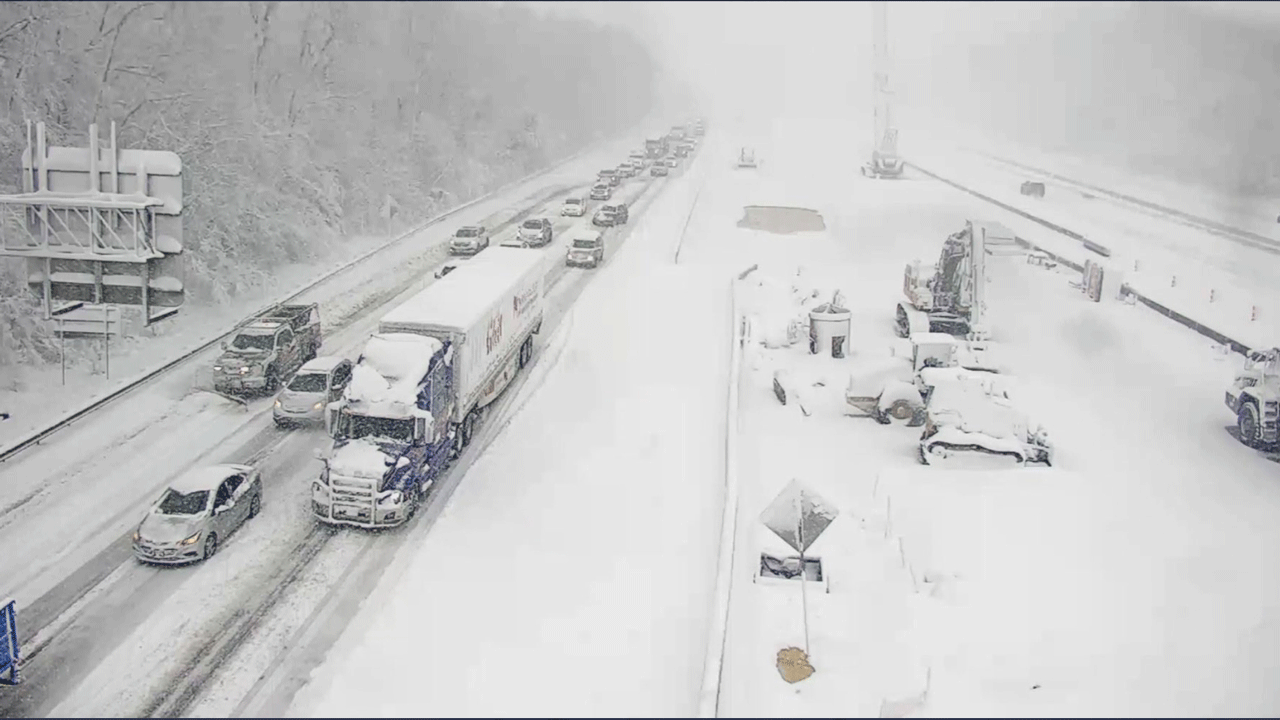 (Virginia Department of Transportation via AP)
But Accuweather's chief meteorologist Jonathan Porter insisted that his team had clearly predicted six to 10 inches of snowfall for the Washington, D.C., region. The forecast on Sunday night warned of a snowstorm, with another warning of "rapidly worsening conditions" on Monday morning.
Porter said that the Virginia Department of Transportation (DOT) could have done more to prevent the hundreds of motorists being stranded, such as closing the roads if officials didn't properly prepare them.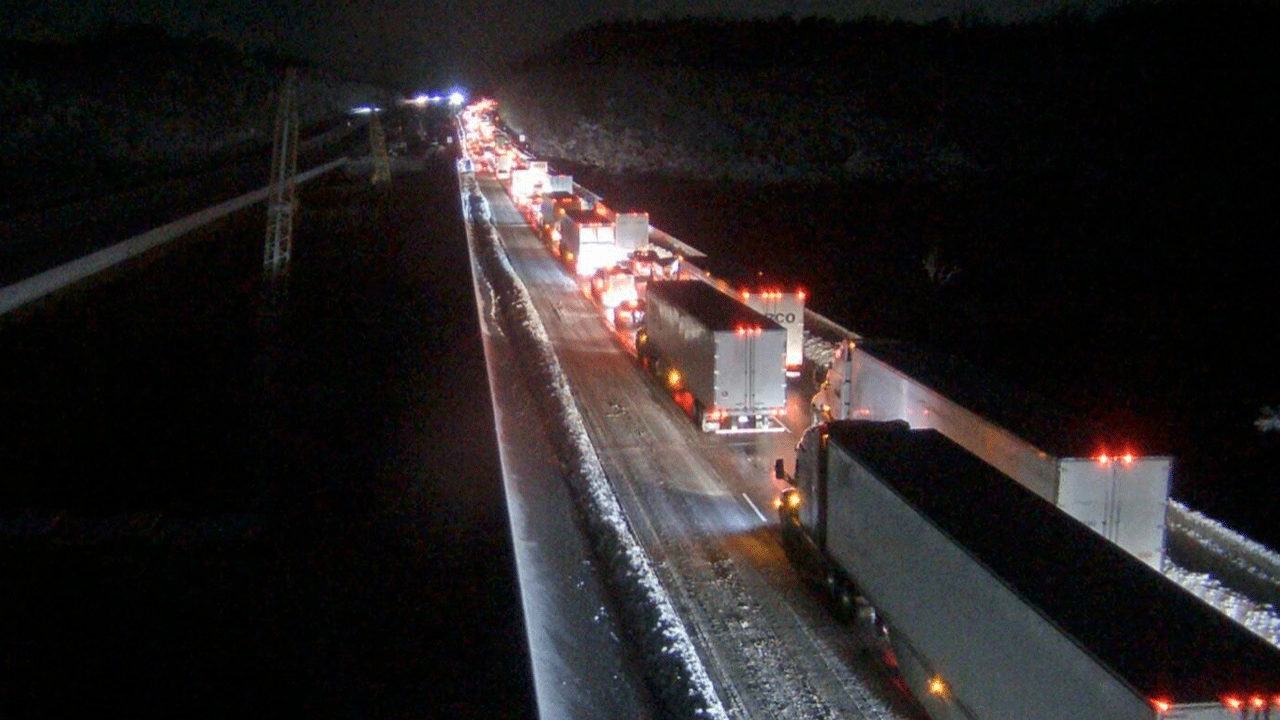 This image provided by the Virginia department of Transportation shows a closed section of Interstate 95 near Fredericksburg, Va. Tuesday Jan. 4, 2022. Both northbound and southbound sections of the highway were closed due to snow and ice.
(Virginia Department of Transportation via AP)
"Red alarm bells were going off," Porter told The Hill. "This disaster was completely preventable, totally preventable. We make accurate forecasts so people can make better decisions."
"Quite honestly, the fear so many people felt could have been avoided based on more proactive responses," he added. "This is an opportunity for creative solutions to be generated."
Virginia DOT engineer Marcie Parker told reporters that snow fell at a rate of up to two inches per hour, which was "entirely too much for us to keep up with."
Despite the traffic nightmare, state police said they'd received no reports of deaths, injuries, or major accidents on the affected stretch of the I-95 as of 4:45 p.m. ET Tuesday. Police announced around 5 p.m. that traffic was "slowly but steadily" clearing out.
Fox News' Cortney O'Brien contributed to this report.
Source: Read Full Article