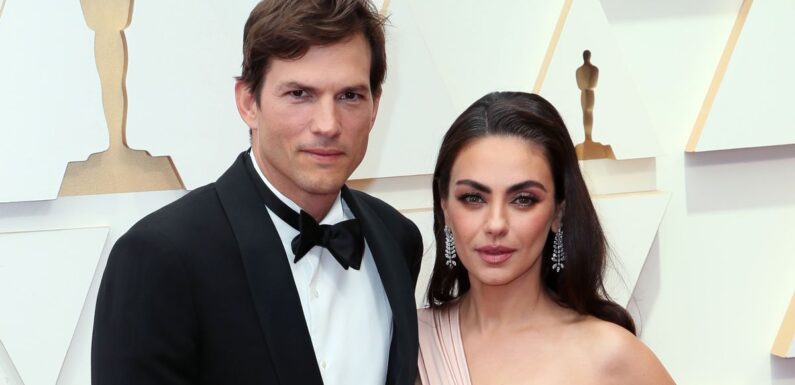 Ashton Kutcher and Mila Kunis have faced backlash after documents showed that they asked a judge for leniency before their That '70s Show co-star Danny Masterson was sentenced for raping two women.
Former That '70s Show star Danny was sentenced to 30 years to life in prison on Thursday 7 September following his conviction for two counts of forcible rape.
However, new documents have shown that some of Danny's former co-stars as well as other friends and family wrote letters of support for the actor, with Ashton calling him a "role model".
In the letters, which were first published by Los Angeles-based court reporter Meghann Cuniff on Friday 8 September, Ashton reportedly called Danny a "positive influence on me" while Mila reportedly said he was a "brother figure".
In Ashton's letter, he wrote: "While I'm aware that the judgement has been cast as guilty on two counts of rape by force and the victims have a great desire for justice, I hope that my testament to his character is taken into consideration in sentencing."
"I do not believe he is an ongoing harm to society and having his daughter raised without a present father would be a tertiary injustice in and of itself. Thank you for taking the time to read this."
Meanwhile, Mila's letter called Danny "an amazing friend, confidant, and, above all, an outstanding older brother figure to me."
The letter also read: "Danny Masterson's warmth, humour, and positive outlook on life have been a driving force in shaping my character and the way I approach life's challenges."
It added: "I wholeheartedly vouch for Danny Masterson's exceptional character and the tremendous positive influence he has had on me and the people around him. His dedication to leading a drug-free life and the genuine care he extends to others make him an outstanding role model and friend."
OK! has contacted representatives for Ashton and Mila for comment.
Ashton and Mila weren't the only ones to submit letters, with it being reported that 50 people wrote letters to the judge.
Mila and Ashton, who have been married since 2015, starred in That '70s Show together alongside Danny, with the show running for six years between 1998 and 2006.
Danny was sentenced to 30 years to life in prison following his conviction for two counts of forcible rape, with the sentence being handed down on 7 September by Los Angeles Superior Court Judge Charlaine F. Olmedo.
The 47 year old actor – best known as Steven Hyde in the popular US series – was convicted at a retrial in May, while a verdict was not reached by the jury on a third rape charge.
Source: Read Full Article