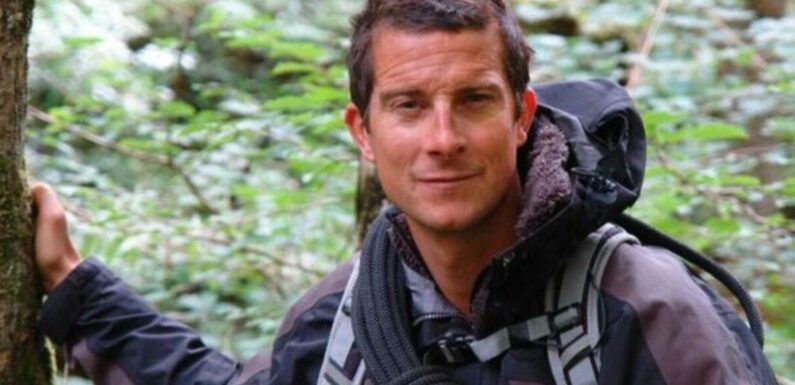 Bear Grylls recalls the moment Prince George ate his first ant
We use your sign-up to provide content in ways you've consented to and to improve our understanding of you. This may include adverts from us and 3rd parties based on our understanding. You can unsubscribe at any time. More info
Bear Grylls, 48, is renowned for his fearless sense of adventure, but little did most fans know that he'd been part of the team that had sought out the body of Pippa Middleton's brother-in-law. Michael Matthews – who is the late brother of both Spencer from Made in Chelsea, and Pippa's husband James – had perished just hours after being declared the youngest person ever to scale the world's highest mountaintop.
The mountaineering accident, which turned fatal for poor Michael, took place in 1999 – and now Bear has candidly spoken out about it, including how it felt while struggling to find him.
"We really tried. We had the best team in the world," he lamented.
"We had a team of, like, ten Nepalese guys and some other incredible Western climbers.
"We did manage to recover one body, [but] it was not of Michael; it was a Nepalese climber."
READ NOW: Geena Davis reflects on Bill Murray pulling down her dress on live TV
During his chat with the Oxford Union Society, Bear described Michael as "the brother of a good friend".
The prestigious title, which allowed Michael to declare himself the youngest ever to climb Mount Everest, was an accolade that Bear himself had reached just one year earlier, aged 23.
Though Michael had beaten him to the achievement, it had quickly led to fatal consequences for the mountaineer, whose body has sadly never been found.
Meanwhile, Spencer, who found fame as a reality TV star, has worked on a documentary that will bring his brother's tragic story to light.
A source previously told The Sun that Disney+ had shown an interest in the story.
"Though the Matthews family were never able to recover Michael's body, there is a guide who believes they know his final resting place," the source explained.
"It is a hugely emotional project and will be a very upsetting journey for many reasons, but Spencer is hugely passionate about embarking on it if he can make it work.
"It's a very tough film to make, but Spencer has the backing of his parents David and Jane, as well as James and Pippa."
The route to climbing Everest is notoriously treacherous, and Michael was the 162nd person to die during an effort to scale it.
The previous, successful, efforts of the late stock market trader included climbing Kilimanjaro, as well as escapades in the Pyrenees and Swiss Alps.
Michael is known to have reached the summit at Everest without event, but he then became separated from his group.
100mph winds were said to have hit the region, which would have increased the danger for a lone climber beginning the treacherous descent.
Meanwhile, Spencer stated earlier this year that he'd like to climb Everest himself, in spite of the risks associated with the route, in a bid to recover his brother's body and "bring him home".
He was just ten years old when his beloved big brother, who was 12 years his senior, met his demise.
The bewildered reality star took to the podcast Big Fish this week to admit that he had "never processed" his brother's death, due to his young age at the time.
"Losing him was not something I fully understood. Mike was my superhero figure in my life [and] I just assumed he'd come back," the devastated star confessed.
Source: Read Full Article