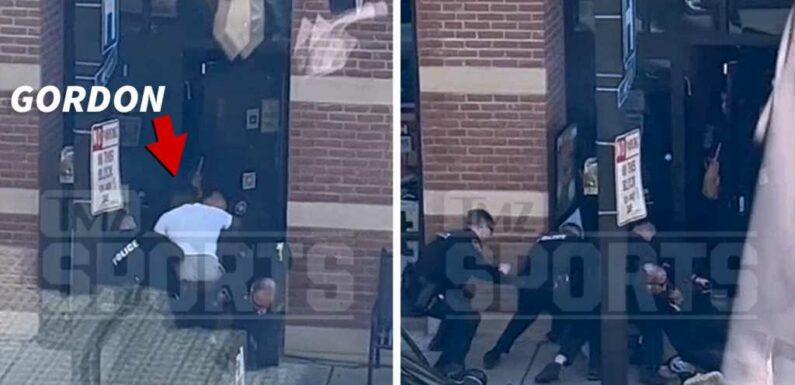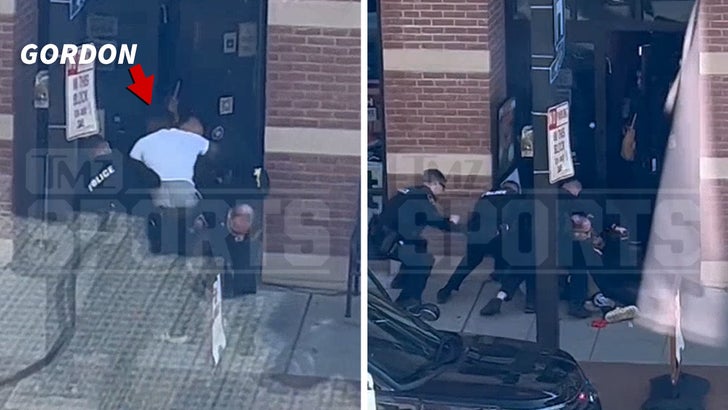 It took a total of FIVE cops to subdue Ben Gordon during his arrest outside a Connecticut juice shop on Tuesday morning … new video, obtained by TMZ Sports, shows.
In the clip, you can see three officers were trying to get Gordon onto the ground after he had allegedly threatened employees with a knife inside of the Stamford store moments earlier — but they struggled to wrestle him to the pavement.

Ben Gordon Arrested After Allegedly Threatening Juice Shop Employees With Knife
The footage shows they were eventually able to push him into a storefront sign — causing him to fall — but they still couldn't get cuffs on him.
Finally, two other officers raced in — and Gordon was ultimately taken under control.
As we reported, cops say after they placed the former NBA star into custody … they found a folding knife clipped to his front pants pocket. They also say they found a stun gun and a pair of brass knuckles in his bag as well.
Gordon was arrested … and booked on several charges. Following a mental health evaluation at a local hospital, he was released on $10,000 bond.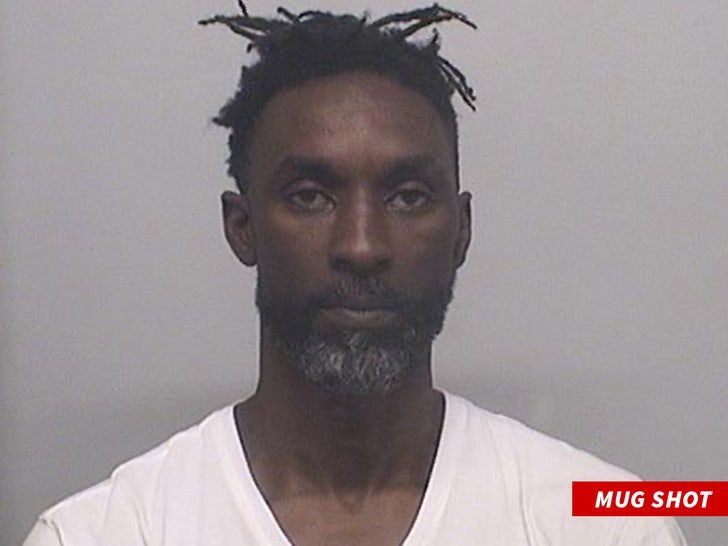 Court records show the 40-year-old has since been hit with eight total criminal charges — including three felony counts of carrying a dangerous weapon and one misdemeanor count of disorderly conduct.
Gordon briefly addressed his latest run-in with the law during an Instagram Live session on Thursday … sharing his side of the incident.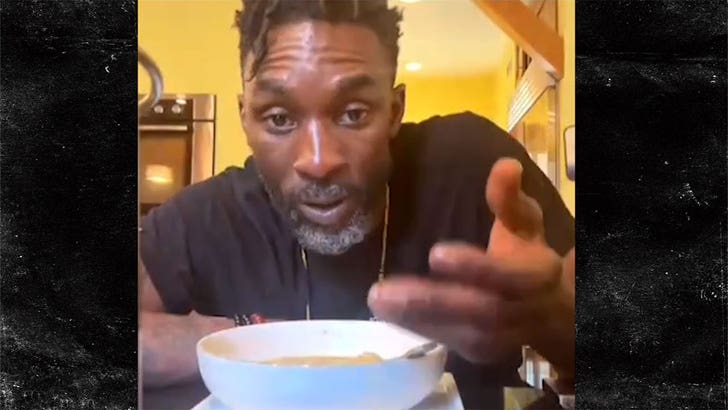 He's slated to appear in court in two weeks for a hearing in the case.
Source: Read Full Article