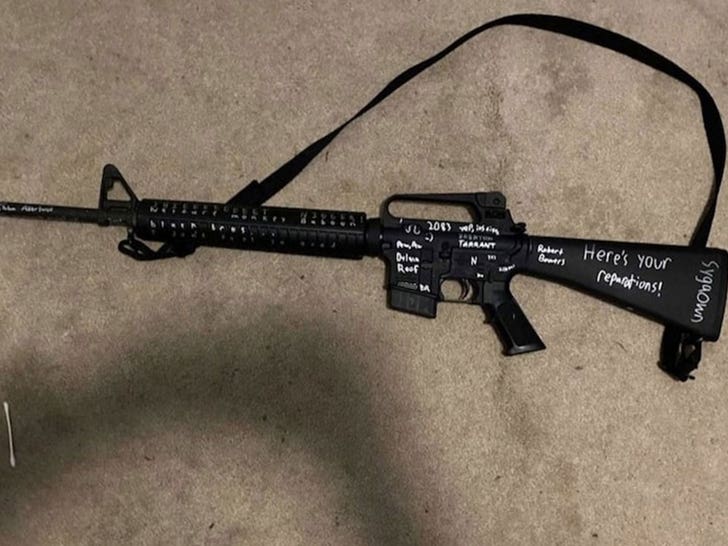 The man responsible for slaughtering 10 people at a Buffalo grocery store left no question … his attack was racially motivated, as evidenced by the hateful messaging emblazoned on his gun.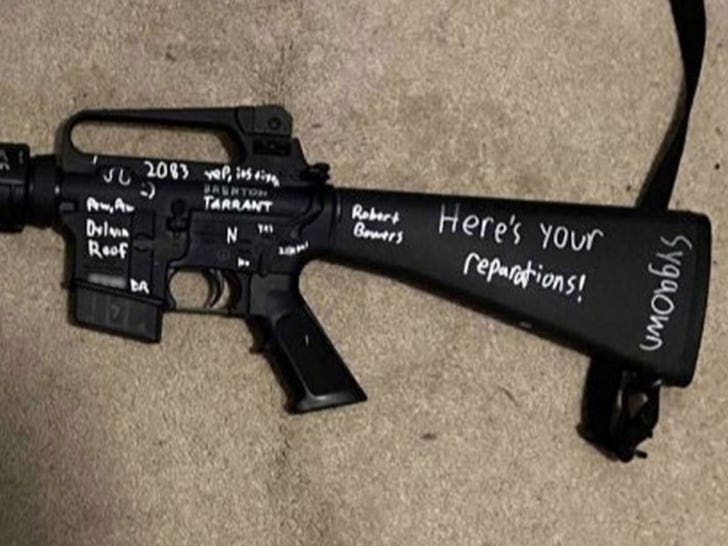 18-year-old Payton Gendron descended on the Tops store with a black Bushmaster XM-15 assault rifle littered with racist language — "N****" on its' barrel, "Here's your reparations," "Dylan Roof," "John Earnest" and "SYGAOWN."
"SYGAOWN" is an acronym for "Stop Your Genocide Against Our White Nations." As you probably know, Dylan Roof is the man who killed 9 black worshipers at a South Carolina Church. Earnest killed one woman and shot 3 others in 2019 at a synagogue in San Diego.
The Buffalo shooter wrote a 180-page manifesto, largely about "replacement theory" … a false narrative that white people are being overtaken by people of color and Jews.
Source: Read Full Article