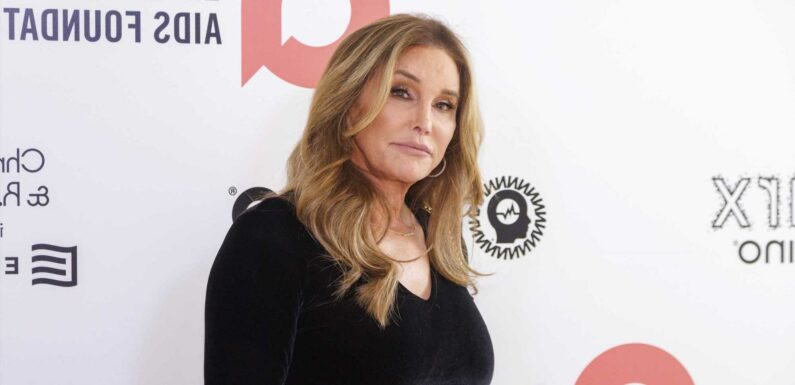 _
Saying hi comes at a price! The celebrity message app Cameo allows fans to get personalized short videos and shoutouts from their favorite stars, but those greetings aren't cheap! Slingo.com put together the most expensive Cameo celebrities based off its research, and Caitlyn Jenner seems to be pulling in the top price. The "Keeping Up With The Kardashians" alum is reportedly charging fans about $2,300 for a quick video. Caitlyn is 40% more expensive than fellow Cameo celebrities.
Keep reading to see the fees other celebrities are charging for a greeting…
RELATED: Kanye West's feuds and more celebrity turkeys of 2022
_
Cameo life is "wonderful" for Kevin O'Leary. The "Shark Tank" star will record a short personalized video after collecting $1,400. If you don't pay up, you get no video and you're "dead" to him. 
RELATED: Celebs who came from rich families
_
Rapper Boosie Badazz is making a second income on Cameo, as he'll say "hello" for nearly $1,400.
RELATED: Stars are nothing us for November 2022
_
Nigel Lythgoe is dancing to the bank every time he records a quick Cameo. The "So You Think You Can Dance" judge rakes in almost $1,000 per video.  
_
Whose house? Angela Simmons isn't making money like her super-wealthy father, but the "Run's House" star is on her way, as her greetings come with a price tag of about $900.
_
Celebrity chef Shipra Khanna's bottom line is as tasty as her food. The Indian culinary superstar — who won "MasterChef India" in 2012 — will cook up a quick greeting for $1,400. That will take a bite out of your wallet. 
_
Money ball. Trey Lance has only been on NFL fields a handful of times since being drafted by the San Francisco 49ers, but he's scoring on Cameo, as he charges fans nearly $1,400 to say hey.

Source: Read Full Article