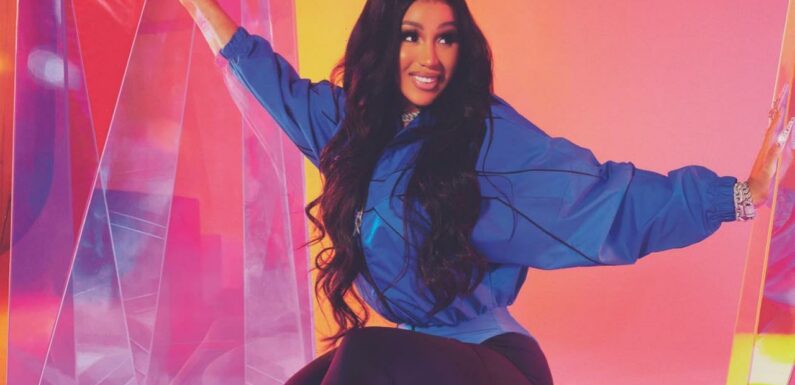 The 'Bodak Yellow' raptress finally debuts the first close-up look at her light red-colored cursive tattoo of her son Wave Set Cephus' name on her right jaw.
AceShowbiz –Cardi B has finally revealed how her face tattoo looks. The "Bodak Yellow" raptress turned to her social media platform to treat her fans to a closer look at the permanent ink of her son Wave Set Cephus' name on her face.
Making use of her Instagram Story on Thursday, November 17, the 30-year-old mom of two shared a close-up photo of the light red-colored cursive tattoo, which is placed on her right jaw. "Wave," the ink simply read.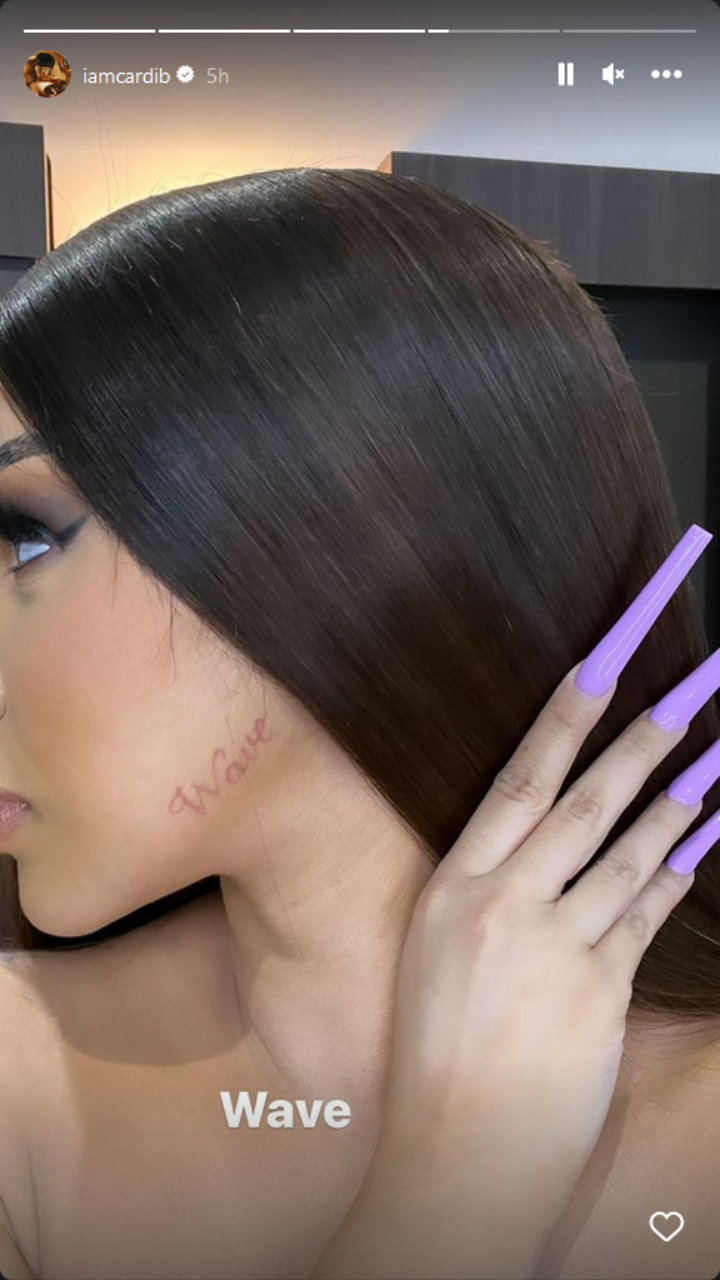 Cardi B offered a closer look at her controversial face tattoo.
Shortly after Cardi gave the better look at her latest ink, her fans wondered why she put it on her face while she could have put "that anywhere." One person commented on Instagram, "She literally could have put that anywhere." Another chimed in, "I hate when people tat their face, ESPECIALLY someone who is good looking." A third disappointed fan added, "All that body and she decides to put it on her face OKKKKK."
Cardi first debuted the face tattoo, which received plenty of criticism from her fans, in September. During an Instagram Live session, the "WAP" raptress showed off the controversial body art as well as a tattoo of Kulture's name, which was inked with a darker shade on her arm.
"I tatted my son's name because I love him," Cardi told her viewers as she pulled her hair to the side and revealed the face tattoo. "And I tatted my daughter's name," the wife of Offset continued, showing off the ink on her bicep.
Cardi had the Internet buzzing back in August when a video that saw her getting a tattoo on her face surfaced. Then on August 14, tattoo artist Robinson De Los Santos shared footage of him applying the "Invasion of Privacy" rapper's newest piece.
In the comment section of Robinson's post, many of Cardi's fans asked why she "ruined" her "beautiful face." One person wrote, "Say it isn't so…You marked up that BEAUTIFUL face," with another simply asking, "Why?" A third commented, "Damn offset why would you let your wife do that????" Someone else said, "Cardi wants to get publicity poor thing. Tf wrong with her."
In January, Cardi unveiled her plans to get her face tattooed. At the time, the "I Like It" raptress told her fans that she wanted to get a new ink of her second child's name on her face. "Random but ….I'm 1% close too tatting my sons name on my face….I really really wanna do it!" she tweeted.
Source: Read Full Article