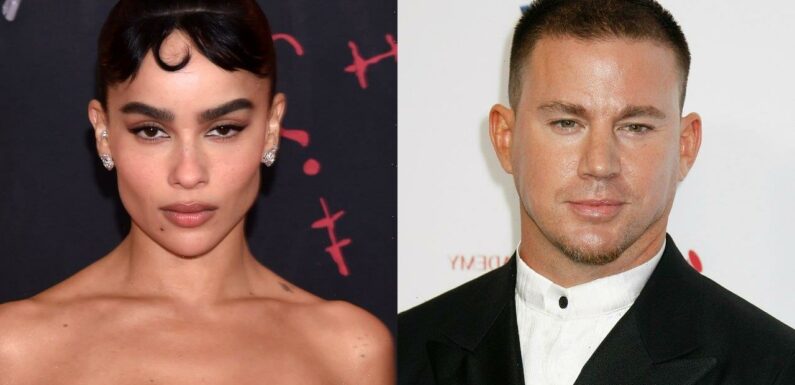 In a new interview with Vanity Fair, the 'Magic Mike' star discusses the possibility of walking down the aisle again following his divorce from Jenna Dewan.
AceShowbiz –Channing Tatum has revealed whether he will walk down the aisle again. The "Magic Mike" star talked about marriage after his girlfriend Zoe Kravitz confessed that she has no wedding plans.
In a new interview with Vanity Fair published on Tuesday, January 17, the 42-year-old star discussed the possibility of marrying again following his "terrifying" divorce from Jenna Dewan. He admitted, "I don't know if I'm ever going to get married again."
"Relationships are hard for me. Even though I am a bit of a monogamist," the "21 Jump Street" actor further explained. "In business, I have no real fear of anything being destroyed. But heart things, when it comes to people I love, I have a really hard time. I end up trying too hard, you know?"
The discussion came after Zoe unveiled that she prefers not to get married again as she realized it wasn't for her. During an interview with GQ last December, "The Batman" actress said, "I just learned to think about who I am and what I want. You meet someone who's amazing and wants to marry you, and there's nothing wrong with that."
"If there's nothing wrong, then why wouldn't you do it?" Zoe added. "You love them and that's what you do. It's a hard question to ask yourself, 'Maybe I don't want the thing that I'm supposed to want, a marriage, children, any of it. I don't know if I want that at all.' That's an uncomfortable question, especially for a woman to ask herself."
Shortly after Zoe's GQ interview was published, a source close to Channing told Radar Online how he'd reacted. The insider said that the couple doesn't need a legal document to declare their love for one another as "what they have together is special and something to savor."
Channing and Zoe were first spotted together in public in August 2021. At the time, they were seen riding down New York City on a bike, with Channing pedaling a black BMX bike and Zoe wrapping her arms around him as she rode on the bike's pegs.
You can share this post!
Source: Read Full Article