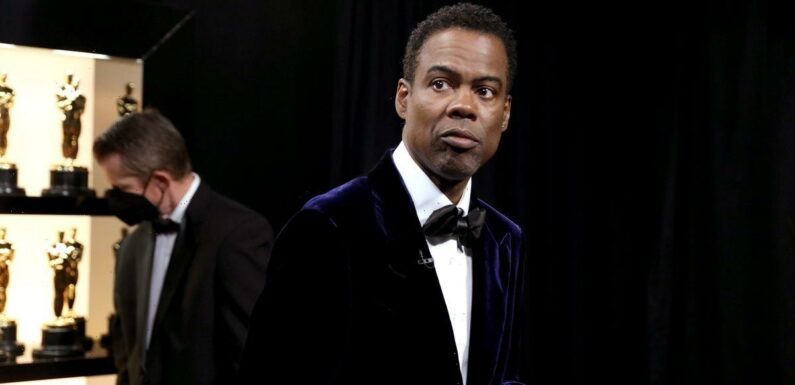 Meghan Markle has once again become the subject of mockery, after American comedian Chris Rock slammed her "racism claims" against the Royal Family, in a new stand-up show on Netflix.
58 year old Chris – who was famously on the receiving end of a slap from Will Smith at the 2022 Oscars – didn't hold back when it came to mocking Meghan, 41.
In the show, that was broadcast live on Netflix – a first for the streaming service – Chris questioned "complaining" Meghan's claims from her now infamous 2021 interview with Oprah Winfrey.
Meghan and her husband Prince Harry, 38, claimed that a senior member of the royal family had made a comment about "how dark" their son Archie's skin would be when he was born.
During his stand-up show, Chris, an African-American, threw shade at Meghan's claims, saying she was just dealing with "in-law s**t".
He said: "Like, who is this girl Meghan Markle?
"Seems like a nice lady – just complaining. Like didn't she hit the light-skinned lottery?"
Referring to Meghan's comments to Oprah about the Royal Family, Chris jeered: "They're so racist, they're so racist," before continuing: "Some of that s*** she went through was not racism; it was just some in-law s***.
Chris continued: "Sometimes, it's just some in-law s*** because she's complaining, I'm like 'What the f*** is she talking about?'"
The comedian further mocked Meghan, as he said: "'Oprah, they're so racist they wanted to know how brown the baby was going to be' – I'm like, 'That's not racist, because even Black people want to know how brown the baby going to be.'"
Not stopping there, Chris continued to roast Meghan, as he said sarcastically: "I know her dilemma: Black girl trying to be accepted by her white in-laws. Oh, it's hard. It's so hard, it's very hard– but it ain't as hard as a white girl trying to be accepted by her Black in-laws. Now that s*** is really hard."
He then quipped: "Meghan Markle, I know the dilemma. I'm like, 'If you black and you wanted to be accepted by your white in-laws then you need to marry a Kardashian because they accept everybody.'"
Chris' mockery of Meghan comes just weeks after she and husband Prince Harry were the subject of a South Park episode, which had characters bearing an uncanny resemblance to them who embarked on a Worldwide Privacy Tour.
After reports emerged that Prince Harry and Meghan were planning on suing South Park creators, their spokesperson released a statement to insist they were not taking legal action.
They told PEOPLE: "It's all frankly nonsense. Totally baseless, boring reports."
READ MORE
Click here for today's top showbiz news
Love Island's Claudia Fogarty breaks silence after brutal dumping from villa
David Beckham 'asked Brooklyn to come to Paris to protect family brand'
Amy Winehouse biopic star swigs vodka on streets of Camden in heartbreaking scenes
For the latest showbiz exclusives, sign up to our daily OK! newsletter
Source: Read Full Article