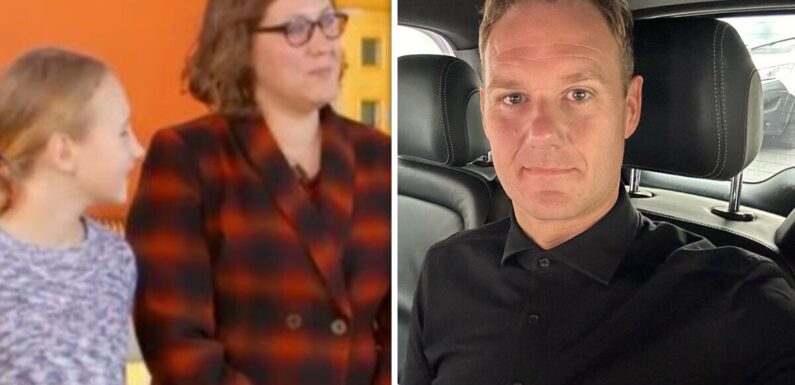 Strictly: Dan Walker sends thank you message to 'amazing' wife
Dan Walker's transition from working for the BBC to taking on a multifaceted role with Channel 5 has looked seamless on-screen.
However, the star, 46, has now opened up on how it has been slightly "strange" for him and his family to adjust to behind-the-scenes.
The presenter, who left BBC Breakfast in 2022 for a new challenge on 5 News, has admitted in an exclusive interview with Express.co.uk that his hectic filming schedule is a "different mix" to come to terms with.
After working away from home for Dan & Helen's Pennine Adventure alongside co-star and friend Helen Skelton, 40, the host explained he's trying to focus on getting "that balance" between his career and his personal life.
Dan, who shares two daughters called Susanna and Jessica and a son named Joe with his wife Sarah Walker, said: "It's a strange thing to get used to, because, obviously, I'm working.
READ MORE: Strictly's Amy Dowden returns to hospital in cancer battle update
"I've been in London a bit more and here I am in the middle of filming for three days away from home all over the Pennines.
"I think it's a different mix, which we're getting used to.
"Like anybody who's busy, whatever line of work you're in, it's that balance isn't it?
"Between life and work, and making the priorities the priority – rather than the stuff that doesn't matter."
Don't miss…
NCIS veteran star looks unrecognisable after incredible weight loss[PICS]
Zoe Ball apologises for 'taking it too far' on air as she overshares issue[LATEST]
Janette Manrara tearful and admits 'I cannot cope' as baby is 'not feeling good'[COMMENT]
We use your sign-up to provide content in ways you've consented to and to improve our understanding of you. This may include adverts from us and 3rd parties based on our understanding. You can unsubscribe at any time. More info
Despite taking on a new balancing act with his career, Dan is certain he made the right decision in leaving the BBC for Channel 5.
He divulged: "I wasn't really looking to go anywhere when I left, to be honest with you.
"Channel Five just came along and said, 'we really like you, we think you're great, and we'd love you to come and do some stuff with us.
"'We don't want you to just do the news, we want to make you the face of the channel, and we'd love you to make as many TV programmes as you want to make'.
"And I don't think you get many opportunities like that in broadcasting," Dan admitted.
5 News airs weekdays from 5pm on Channel 5.
Dan & Helen's Pennine Adventure continues Tuesday on Channel 5 from 8pm
Source: Read Full Article