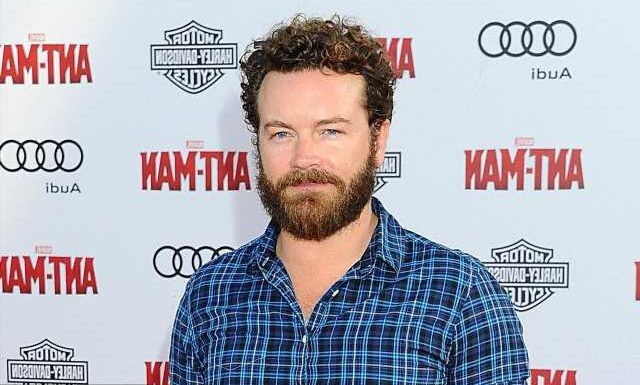 A Los Angeles Superior Court judge declares a mistrial after the jurors could not reach a unanimous decision on whether the 'That '70s Show' alum is guilty or not following 2 weeks of deliberations
AceShowbiz –Danny Masterson rape case has ended in mistrial. Los Angeles Superior Court Judge Charlaine F. Olmedo declared a mistrial on Wednesday, November 30 after the jury could not reach a unanimous decision on whether the actor was innocent or guilty.
The former "That '70s Show" star was in a Los Angeles courtroom on Wednesday waiting to hear a verdict, when the jury announced it deadlocked. "I find the jurors hopelessly deadlocked," Judge Olmedo declared after inquiring whether there was anything the court could do to move them closer to reaching a unanimous decision.
Masterson was charged back in 2020 with 3 counts of rape. The alleged assaults occurred between 2001-03 at his Hollywood Hills home. He pled not guilty to the charges. He faced up to 45 years in prison if found guilty on the three counts of rape by force of fear.
The jury began deliberations 2 weeks ago after 4 weeks of testimony from alleged victims. They had a break during the Thanksgiving holiday and two jurors were replaced on Monday after testing positive for COVID-19, forcing the jury to begin deliberations again.
The jury foreman said only two jurors voted for conviction on the first count, four voted for conviction on the second count and five voted to convict on the third count.
"Our clients showed tremendous courage in testifying about such personal and horrendous acts in a very public forum and despite persistent harassment and intimidation," attorney Alison L. Anderson representing the alleged victims said in a statement provided to Fox News Digital.
She added, "They remain hopeful that Mr. Masterson will experience some criminal consequences for his vile conduct and are eager to now pursue their claims in civil court and seek redress for the nightmare they have been made to suffer."
According to Fox News, a retrial date is for March 27, 2023.
You can share this post!
Source: Read Full Article