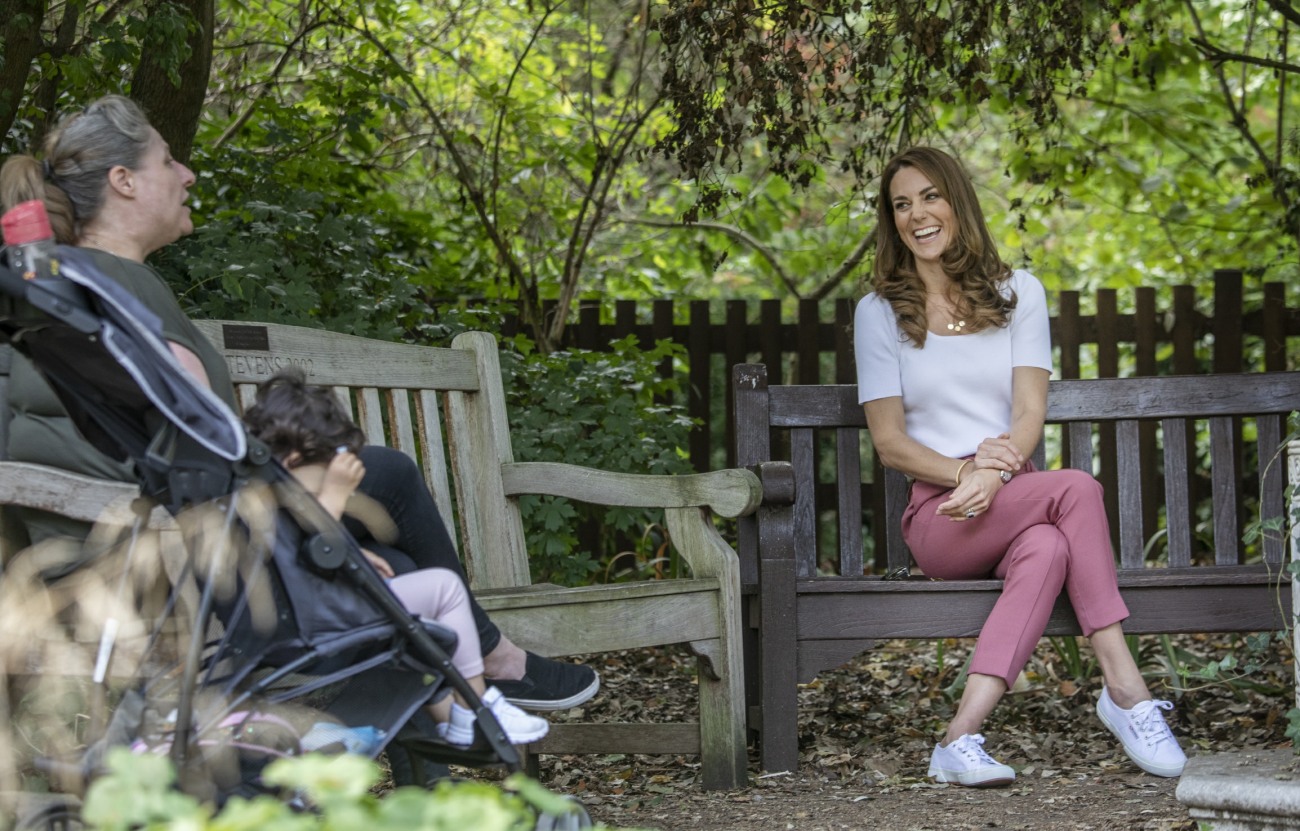 It's really *something* to see how little additional reporting or commentating happened around the Duke and Duchess of Cambridge's legal threats towards Tatler. Four months after the publication of the "Catherine the Great" cover story, Tatler finally "succumbed" to the Cambridges' threats and removed large chunks of the cover story online. It was meaningless given the fact that those hilariously bad sections had been out in the conversation for months. But still, it gave Will & Kate a "win." And now they're pretending like it never even happened and the royal reporters are letting them. If that had been Meghan and Harry… well, the commentary would have been drastically different.
So, let's just pretend that the Tatler debacle never happened and that Kate didn't go dark, out of nowhere, for a month and that she's Zooming herself into an early grave and there has never been anyone as keen and hard-working as Kate. On Tuesday, Kate did an event! It's her first solo, public event in a while, I think? She met with other parents in a London park.
Kate Middleton is continuing to support the wellbeing of parents and children amid the coronavirus pandemic. The mom of three met with a set of parents in a London park on Tuesday to hear about their experiences over the past six months and to learn how other moms and dads have been passing along their best advice to cope in challenging times.

Kate, 38, who has focused a lot of her royal work in the last few years on the needs and wellbeing of families — especially young children — wanted to highlight the parents who use their time, experience and knowledge to support other families, whether as professionals or trained volunteers or through informal parent networks.

It was fitting that the meet-up was held in Battersea Park – Kate, who was casusal in a white shirt and dark pink trousers, believes that spending time in the outside greatly benefits the wellbeing of children as well as their carers.
[From People]
In case you want an ID on the trousers, they're from Marks & Spencer, they retailed for £29.50 and she's worn them before. She loves a Capri cut and a cropped leg for some reason! I personally can't stand that style, but I don't have the ankles to pull it off. When oh when will palazzo pants come back into style?? I will say this – it's sort of nice to see Kate in simple, inexpensive trousers and a t-shirt for an event at a park. Four years ago, she would have debuted a $2000 McQueen coatdress and a head full of sausage-curl extensions.
This morning The Duchess spoke with representatives and volunteers from seven different organisations who run peer-to-peer support programmes. pic.twitter.com/1emTYGBKOB
— The Duke and Duchess of Cambridge (@KensingtonRoyal) September 22, 2020
Embed from Getty Images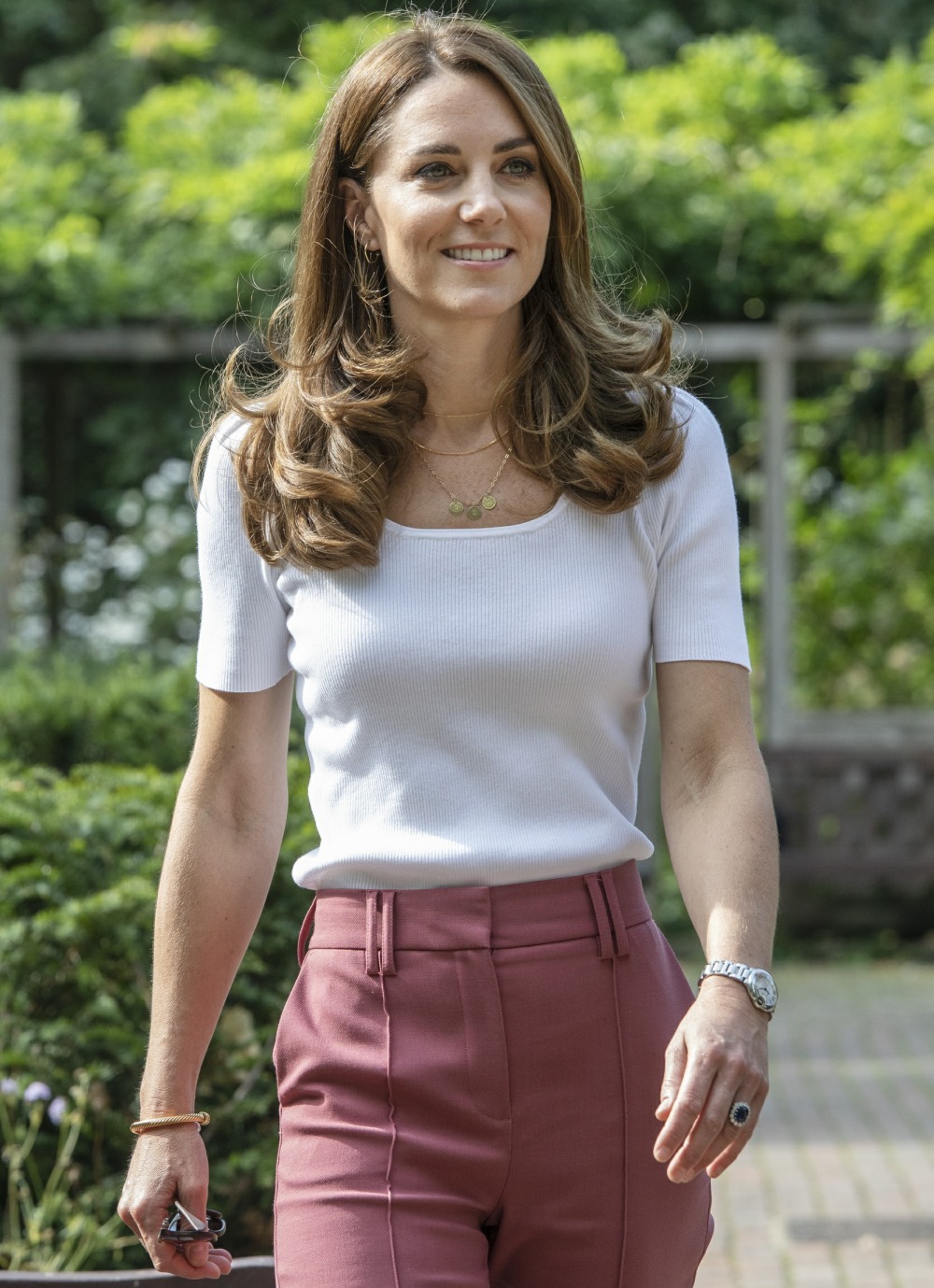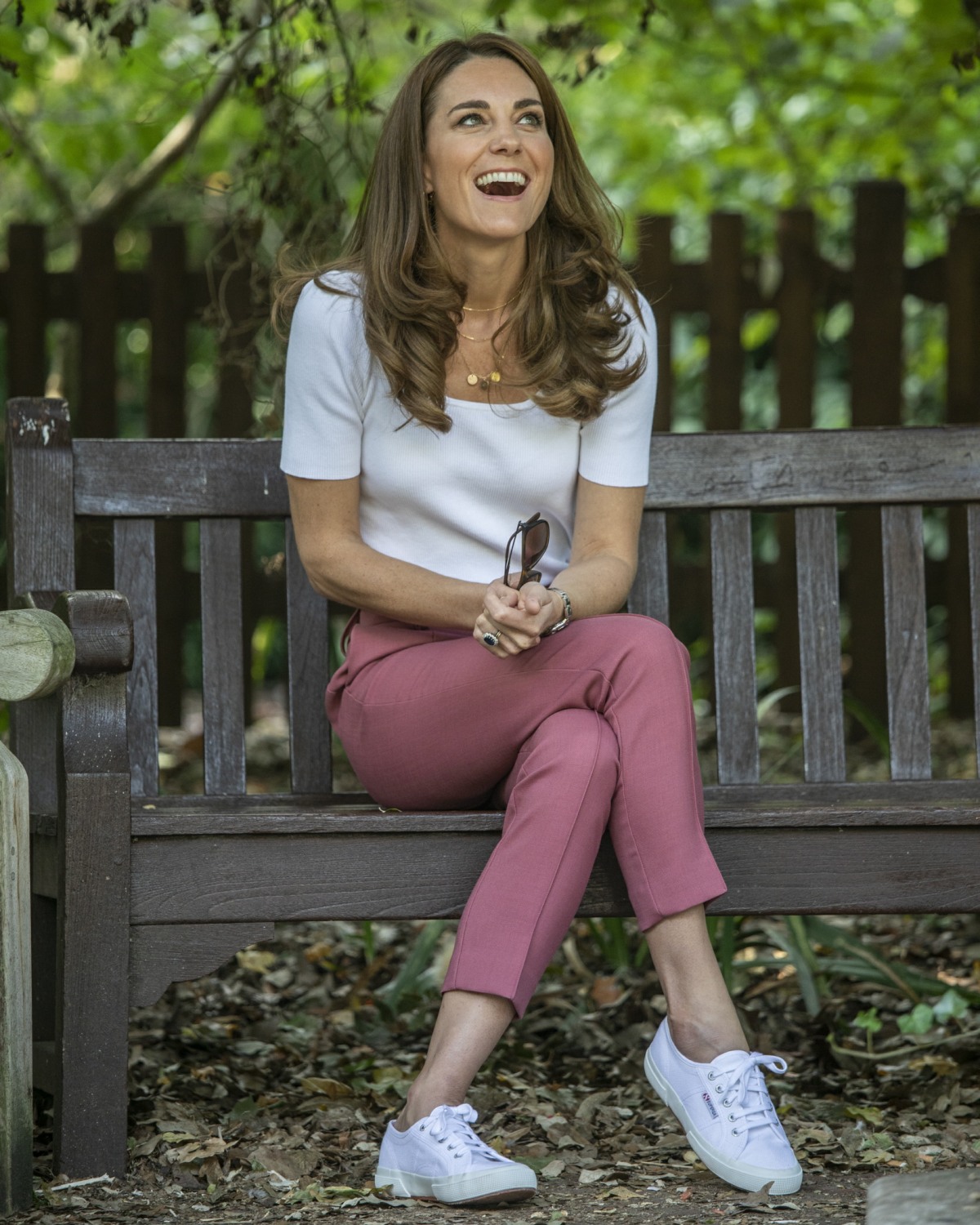 Photos courtesy of Avalon Red.
Source: Read Full Article