The 'Coronation Street' actress and fashion company boss Mike Davidson, who found love after being set up by her niece in 2012, were engaged in April in Los Angeles.
AceShowbiz –Michelle Collins is getting closer to walk down the aisle. The former star of "EastEnders" is getting married again at the age of 60 to her long-term lover who is 22 years her junior.
The British actress, who played Cindy Beale on the BBC soap, is set to wed 38-year-old Mike Davidson on Wednesday, August 10. She confirmed the news by sharing an image from a friend's account on her Instagram stories, which showed the actress sipping champagne with the caption, "The bride to be @michellecollins."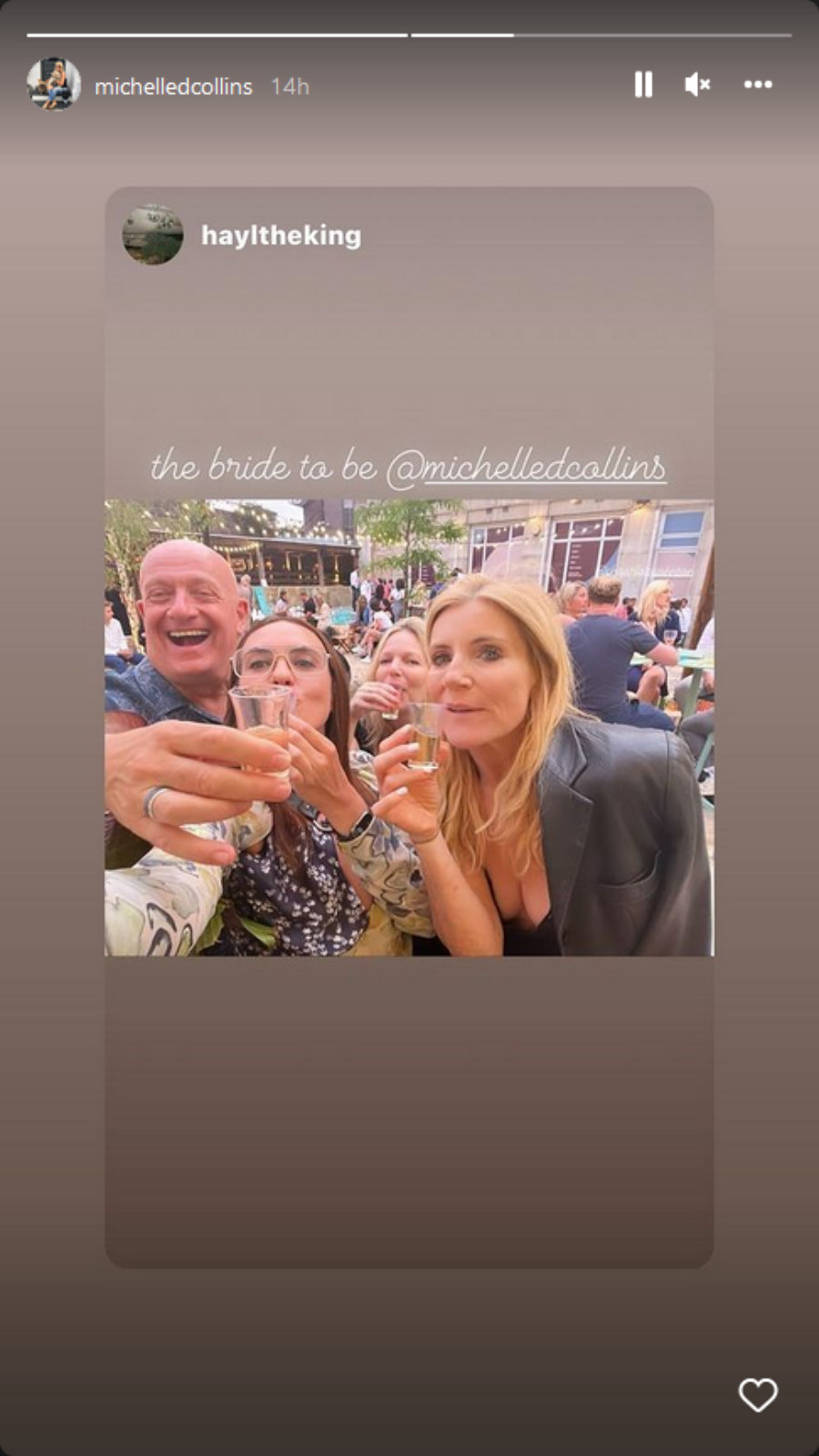 Michelle Collins confirmed news of her wedding via Instagram Story.
Michelle told their friends they no longer saw the point in waiting as they have been dating for a decade, according to The Sun. A source said she told pals, "We know it's late notice, but we've been together for ten years and what's the point in waiting. We thought life is too short and we want to see all of our friends and celebrate."
The Sun is reporting after the ceremony guests will be hosted at a reception in a split-level private bar in North London, which features a pub with a Venetian chandelier and heated roof terrace.
Michelle and fashion company boss Mike found love after being set up by her niece in 2012. She has daughter Maia-Rose, 22, with ex-husband Fabrizio Tassalini, who died of cancer in 2014. Mike proposed to Michelle in April on holiday in Los Angeles and she said at the time, "I never thought it would happen, but after 10 years I thought it was time."
Michelle played Cindy, who hired an assassin to kill her on-screen husband Ian, in EastEnders from 1988 to 1998, and was in "Coronation Street" and drama "Sunburn".
Source: Read Full Article