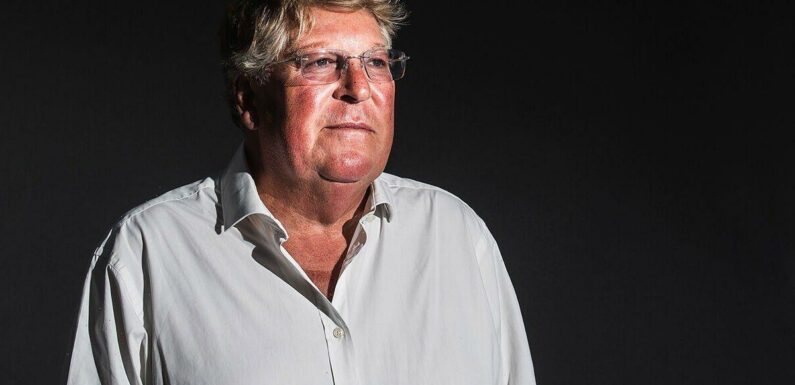 Miriam Margolyes swears during Radio 4 interview
We use your sign-up to provide content in ways you've consented to and to improve our understanding of you. This may include adverts from us and 3rd parties based on our understanding. You can unsubscribe at any time. More info
Ed Stourton made somewhat disparaging comments about the presenters of BBC Radio 4's Today programme in a new interview. The broadcaster also reflected on his "sadness" after he was unexpectedly sacked from the show 15 years ago.
Ed Stourton, 65, has spoken up about how he felt blindsided by the BBC after he was sacked from the Today programme back in 2008.
The presenter reveals a number of shocking facts about his exit from Radio 4 in his new book, Confessions.
The star was a long-standing fixture on the BBC radio show, acting as one of its main presenters between 1999 and 2008.
He describes in his book how the BBC did not handle the process well, as he allegedly discovered he had been sacked after a journalist called him to ask if it was true.
At the time, there were also rumours circulating that he was simply too posh for the show.
While the star did not go into great detail about his thoughts on the programme's current presenters, he did suggest that Today was missing his journalistic talents.
"I know – not just think, but know – that I would have done better," he wrote, in reference to when he listens to certain interviews on the show.
Asked why he felt the need to say that in a new interview with Radio Times, he confirmed: "Because it's true!
"You know, I'm just expressing my sadness that I left, really."
Asked if still felt hurt over the way the BBC had handled things, he admitted that he did "still miss the show".
"Well, as St Augustine says, feeling resentment is like drinking poison and waiting for the other person to die," he replied.
"But I don't mind admitting that I still miss it."
Cliff Richard's agony as friend who lived with him for 30 years dies [UPDATE]
Kelly Osbourne fumes as mum Sharon unveils newborn son's name [LATEST]
Carol Vorderman shares rare family insight in outing with son Cameron [NEWS]
Express.co.uk have contacted the BBC for comment.
The Today programme is the highest-rated programme on Radio 4 and one of the BBC's most popular programmes across its radio networks.
As Radio 4's flagship news and current affairs programme, it pulls in millions of listeners each week.
The current hosts of BBC Radio 4's Today show include Justin Webb, Mishal Husain, Nick Robinson, Martha Kearney and Amol Rajan.
Confessions by Ed Stourton is hitting shelves on January 26, 2023.
Waterstones says: "From the respected journalist and broadcaster comes an original and unflinching memoir, as Stourton engages with his life of privilege and opportunity and how the world has dramatically changed."
Pre-order the Penguin book from Amazon, Waterstones and other retailers.
Read the full interview with Ed Stourton in the latest copy of Radio Times.
Source: Read Full Article