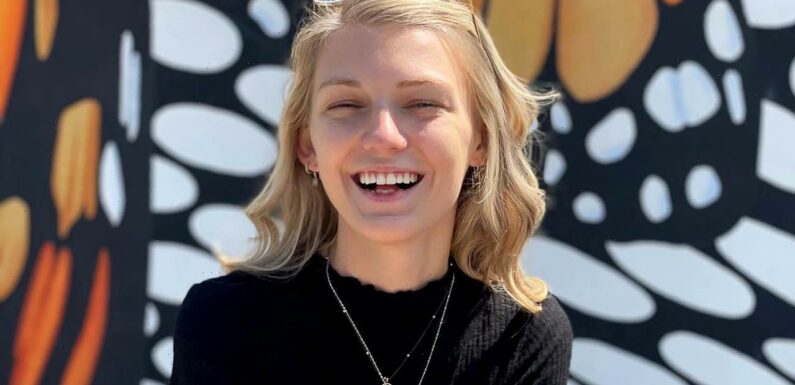 In the lawsuit, the family of the late Instagram influencer, who died in August 2021 after being killed by her fiance Brian Laundrie, claims that the Utah police unit could have done more to save Gabby's life.
AceShowbiz -Justice for Gabby. Gabby Petito's family is suing the Moab City Police Department in a $50 million wrongful death lawsuit. The family of the late Instagram influencer claims that the Utah police unit could have done more to save Gabby's life.
Before Brian Laundrie, Gabby's fiance, killed her, the cops came into contact with Gabby in a domestic violence incident around two weeks prior. In the filing, the family alleges that the police didn't investigate Brian thoroughly enough during the run-in.
The family believes that the police "egregiously misinterpreted" the incident, adding that their case is a "vehicle for systemic change and a reckoning about how the police enforce the State's domestic abuse laws." The Petitos are seeking $50 million in damages.
"The epidemic of domestic violence is a silent killer, the sign and symptoms of which often go unrecognized by those not familiar with interpersonal violence. … To combat domestic violence, each of us has to do our part to call out abusers and know how to identify systemic problems that enable abuse, even when that is difficult to do," James W. McConkie, one of the attorneys for the Petito family, explained.
Gabby's father Joe shared in a press conference that although tragedy has happened in the past, those tragedies didn't lead to changes in the system. "Unfortunately this (lawsuit) was … the best way to have those changes made. It's just that simple," he explained.
As for the city of Moab, it told TMZ in response to the suit, "We feel profound sympathy for the Petito and Schmidt families and the painful loss they have endured. At the same time, it is clear that Moab City Police Department officers are not responsible for Gabrielle Petito's eventual murder."
Gabby and Brian were traveling together on a van life journey across the United States when her family reported her missing on September 11, 2021. News of her disappearance captured the attention of the country.
Her body was found on September 19 at the Spread Creek Dispersed Camping Area in Wyoming's Bridger-Teton National Forest. The Teton County Coroner's Office ruled Petito died from blunt force trauma and strangulation.
Meanwhile, it was revealed that Brian returned home alone while Gabby was missing. He also went missing following the discovery of Gabby's body. He was later found dead from a self-inflicted gunshot wound at a nature preserve in Sarasota County, Florida. In a notebook that was found near his body, he admitted to killing Gabby, insisting it was an act of "mercy" after she suffered a head injury in a fall.
Source: Read Full Article