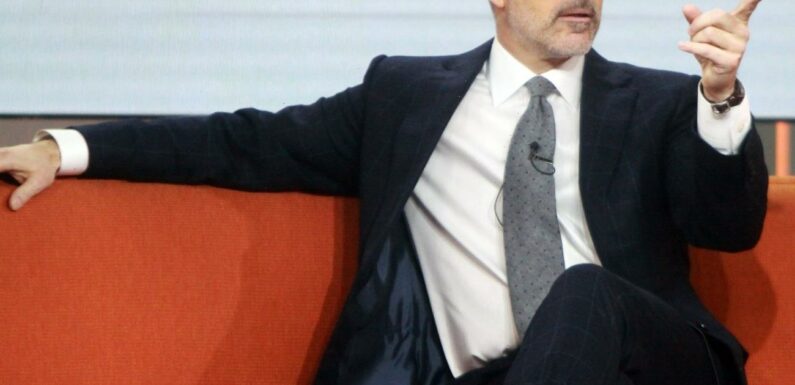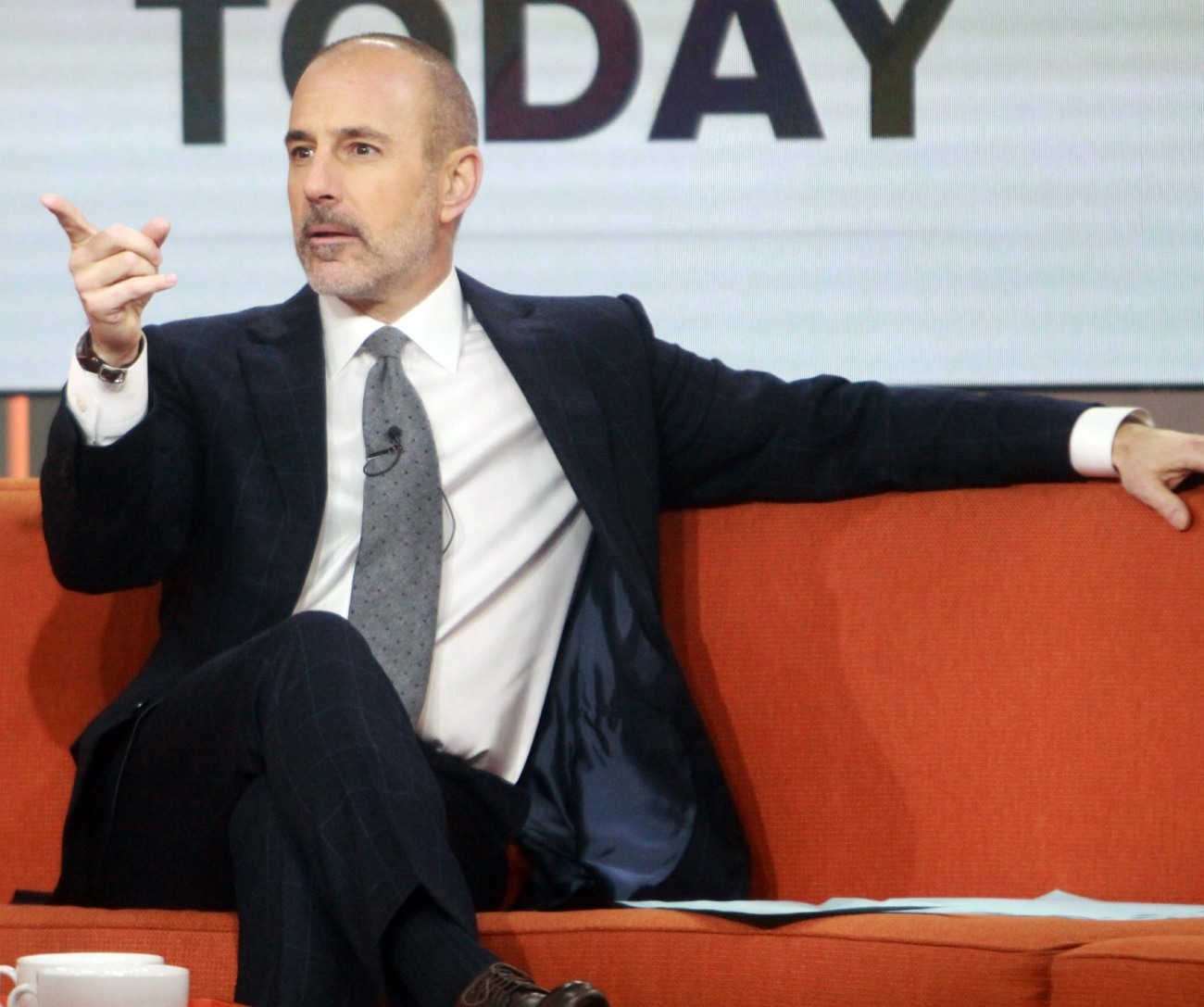 Happy five-year anniversary to Matt Lauer getting sh-tcanned from the Today Show, everybody. I remember it well – it was post-Thanksgiving in 2017, and that morning, Twitter was abuzz with gossip that Lauer had been pulled into an emergency meeting with NBC News executives and fired for cause. The "cause" – a young Today producer went to NBC and told the executives that Lauer raped her when during the Olympics. Soon the Today Show broke the news. After that, the New York Times did a huge exposé on the multiple women Lauer had abused, assaulted, raped, harassed and destroyed during his years at NBC. Lauer's attempted comebacks have fallen flat, his wife left him and only Katie Couric is left as a character reference, and as it turns out, Couric despises women too. That's what they always had in common. One of the oddest things to happen in the past five years is that People Magazine runs sympathetic exclusives about Lauer, and look, they've got a new one for the five-year anniversary of his sh-tcanning.
Matt Lauer is continuing to tighten his inner circle five years after being ousted from the Today show. A source tells PEOPLE exclusively that the former morning show anchor, 64, has "kind of withdrawn from several friendships in the last year," particularly following the release of his former co-host Katie Couric's memoir, Going There.

"He was really upset by Katie Couric's book," the insider reveals. "She shared their private text messages and she semi-slammed him. It made him lose trust." The source continues, "His level of trust has just diminished with a lot of people he considered friends and much of that was because of Katie's book, and because talking to people from his past is painful."

The insider adds that Lauer is in "transitional time" with his two older children — Jack, 21, and Romy, 19 — who are now in college, and his youngest, 16-year-old Thrijs, who is in high school. The source notes he is a "semi-empty nester, not working."

A rep for Couric did not immediately return PEOPLE's request for comment.

During an appearance on Today in Oct. 2021, Couric, 65, said that when she heard about the allegations against Lauer, it was "really, really hard and it took me a long time to process what was going on."
[From People]
It's genuinely funny to me that Lauer wants people to know that he doesn't trust Katie Couric. While her memoir wasn't good news for him, she made a point of repeatedly calling him a "good man" and describing their friendship. It's just that Couric's memoir was so bad, so misogynistic, so tone-deaf that Couric's character reference for Lauer made them both look terrible. They looked like birds of a feather – Lauer a serial sexual predator and Couric the dutiful little work-wife who repeatedly chose to turn a blind eye to Lauer's behavior. Anyway, Matt Lauer has no one to blame but himself and I'm not interested in these annual Lauer pity parties. I hope he falls into a hole and is never heard from again.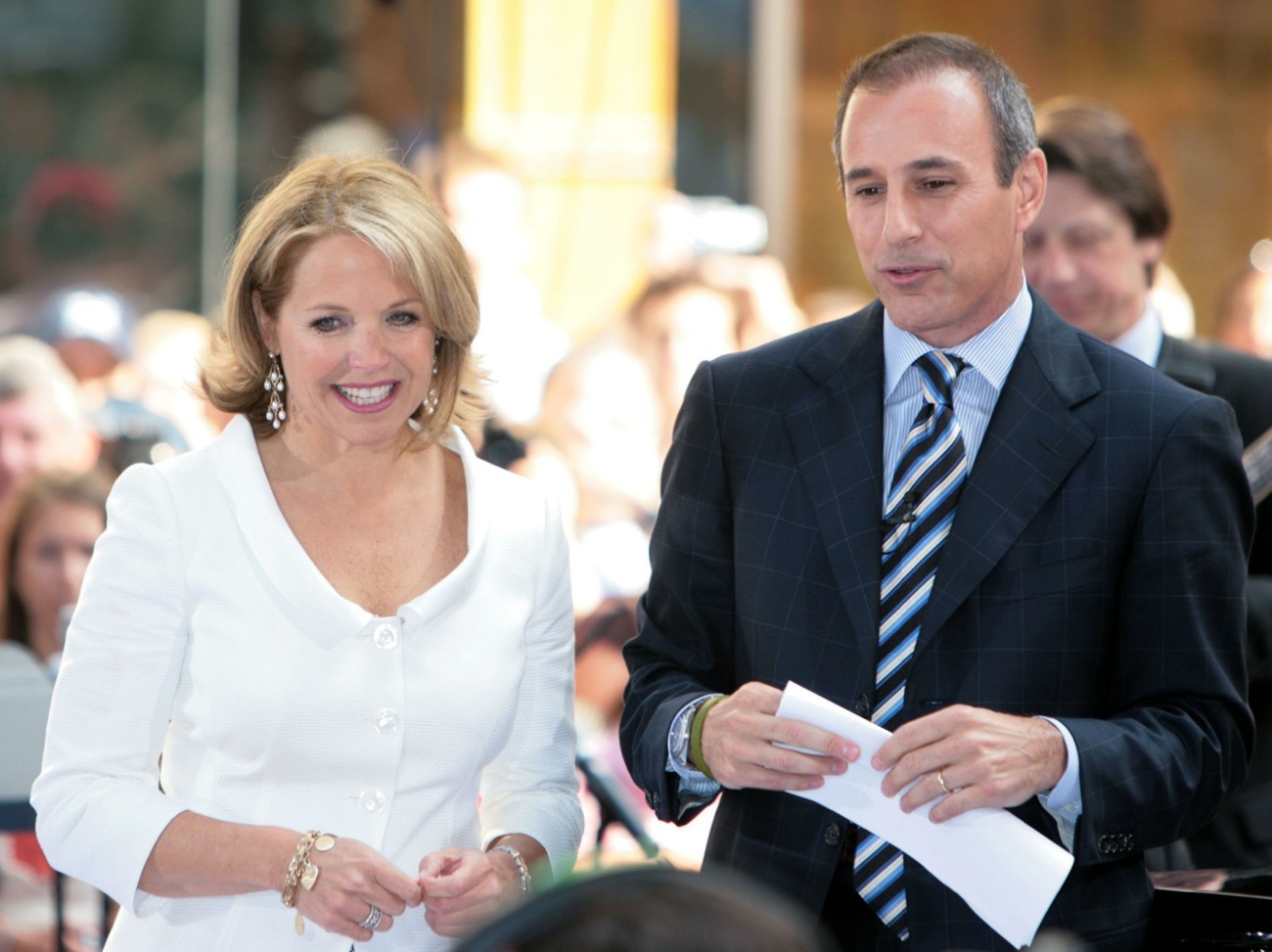 Photos courtesy of Avalon Red, Backgrid.
Source: Read Full Article