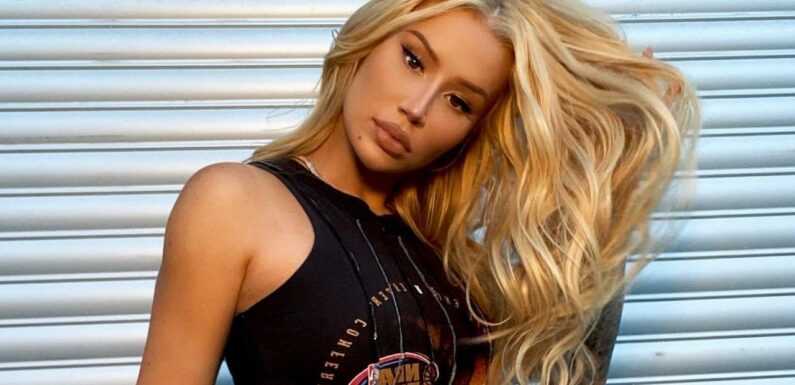 The Australian musician makes use of her social media account to shut down reports claiming that she made nearly AUD$500,000 in her first 24 hours on the adult-only platform.
AceShowbiz –Iggy Azalea has reacted to reports claiming that she made $307,000 (AUD$441,500) in her first 24 hours on OnlyFans. The Australian musician took to her social media account to laugh it off.
On Tuesday, January 17, the 32-year-old rapper responded to a tweet that read, "Iggy Azalea's OnlyFans earned $307,000 in the first 24 hours!" She quote-retweeted the post, adding, "Lol, Y'all just be saying s**t to say s**it at this point cause that number was pulled outta thin air."
In a following tweet, Iggy further explained that she refuses to reveal her earnings from the adult-only platform. "With love. I won't share what I make on OF, in the same way I didn't share what I earned selling my music catalog," the "Black Widow" hitmaker stated. "amounts being reported don't come from a valid source." She then thanked fans as saying, "Thanks to everyone supporting me. Crazy excited for where things go! Hot a** summer on the way!"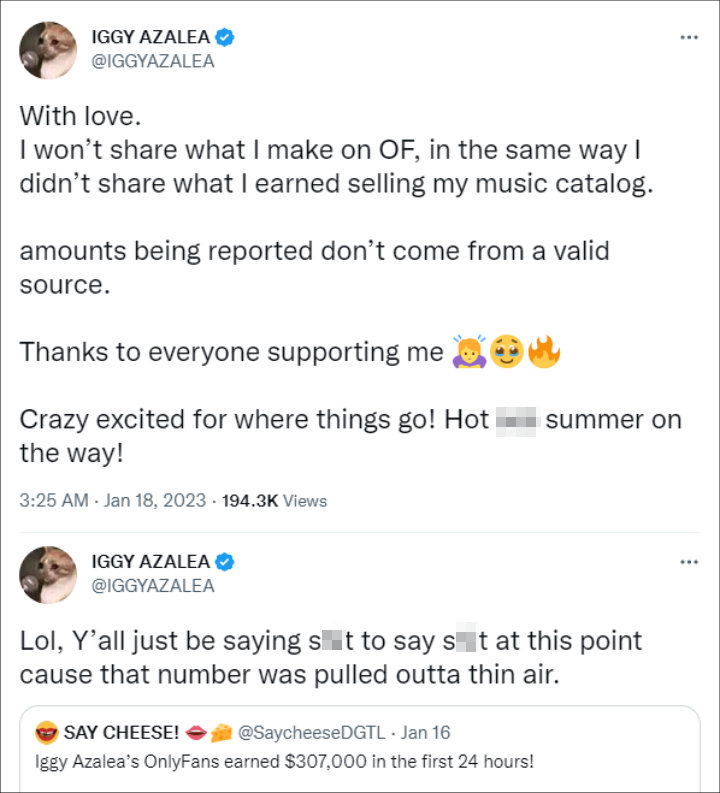 Iggy Azalea debunked reports about her OnlyFans earnings.
Iggy announced on Friday, January 13 that she launched her OnlyFans page with a video of her striking sultry poses in bed. "SURPRISE! I'm dropping a mixed media project called 'Hotter Than Hell'," she captioned the sexy clip. "There's photographs, visual art collabs, videos, merch & all kinds of aesthetically pleasing, hot as hell things happening this year. You can get first look content + updates on my new OnlyFans account."
Of her "Hotter Than Hell X OnlyFans" collaboration, Iggy said, "Admittedly, I never knew OnlyFans was a place where I could be creative, so I didn't expect to be collaborating with them on my biggest project to date!" The "Fancy" raptress, who previously vowed to never join the X-rated platform, added, "Once I looked beyond the surface-level chatter about what it means to have an OnlyFans, I realized it was the perfect platform to launch a multimedia concept on."
"I feel excited about not having to worry about the overwhelming and creatively limiting censorship artists have to navigate when sharing work on other digital platforms," the mom of one elaborated more, "The project is bold and fun – so is this collaboration – I think it's going to surprise a lot of people."
You can share this post!
Source: Read Full Article