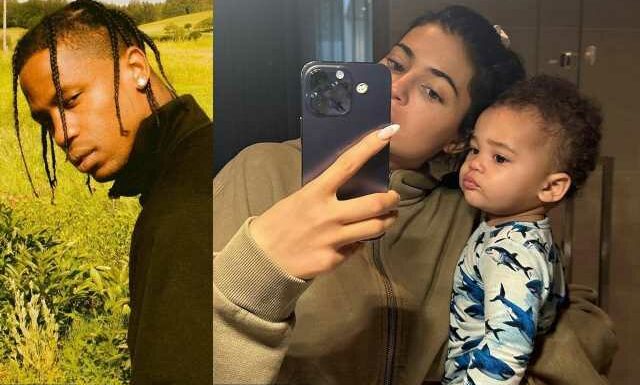 After the reality TV star announces their son's face and name, some fans take to social media to say that they don't see the resemblance between the young kid and the rapper.
AceShowbiz –Kylie Jenner sparked chatter after she finally revealed the face and the name of her and Travis Scott (II)'s son. After she made the huge revelation, fans had mixed responses with some of them saying on social media that they didn't see the resemblance between Aire and the rapper.
"kylie baby don't look nothing like travis," one user tweeted on Sunday, January 22. Someone else appeared to insinuate that Travis may not be the father of the child, saying, "Y'all don't find it crazy that neither Kylie babies look like that man Travis? Like not even a little. They look mixed for sure just not with him."
Another user, meanwhile, appeared to suggest that Aire is Kylie's son with one of her bodyguards. "I'm not even going to say it," the person said alongside pictures of Kylie with the said bodyguard. In response to that, another user added, "I'm not even gonna argue about these theories because Kylie and Travis relationship looks so fake I don't even think they have secs enough times to create a baby (and some people only need to do it one time)."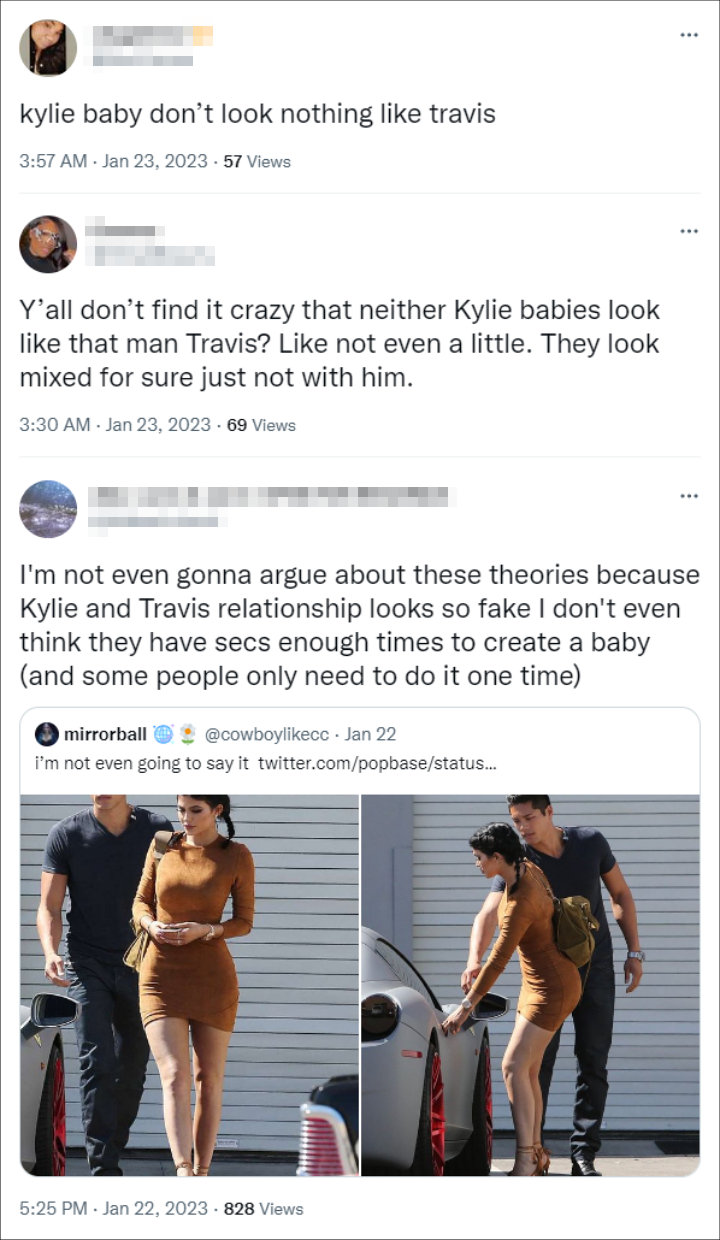 Some fans didn't think Kylie's son Aire looks like Travis Scott.
"This son doesn't look anything like Travis. His nose doesn't look like Travis or Kylie…. Maybe he looks like someone down their family line…," another opined. On the other hand, celebrity news account @RichLux713 wildly alluded to Aire being Kylie's son with Drake in a tweet that read, "I knew Kylie Jenner baby was going to look like drake and not Travis Scott !!!! I knew it."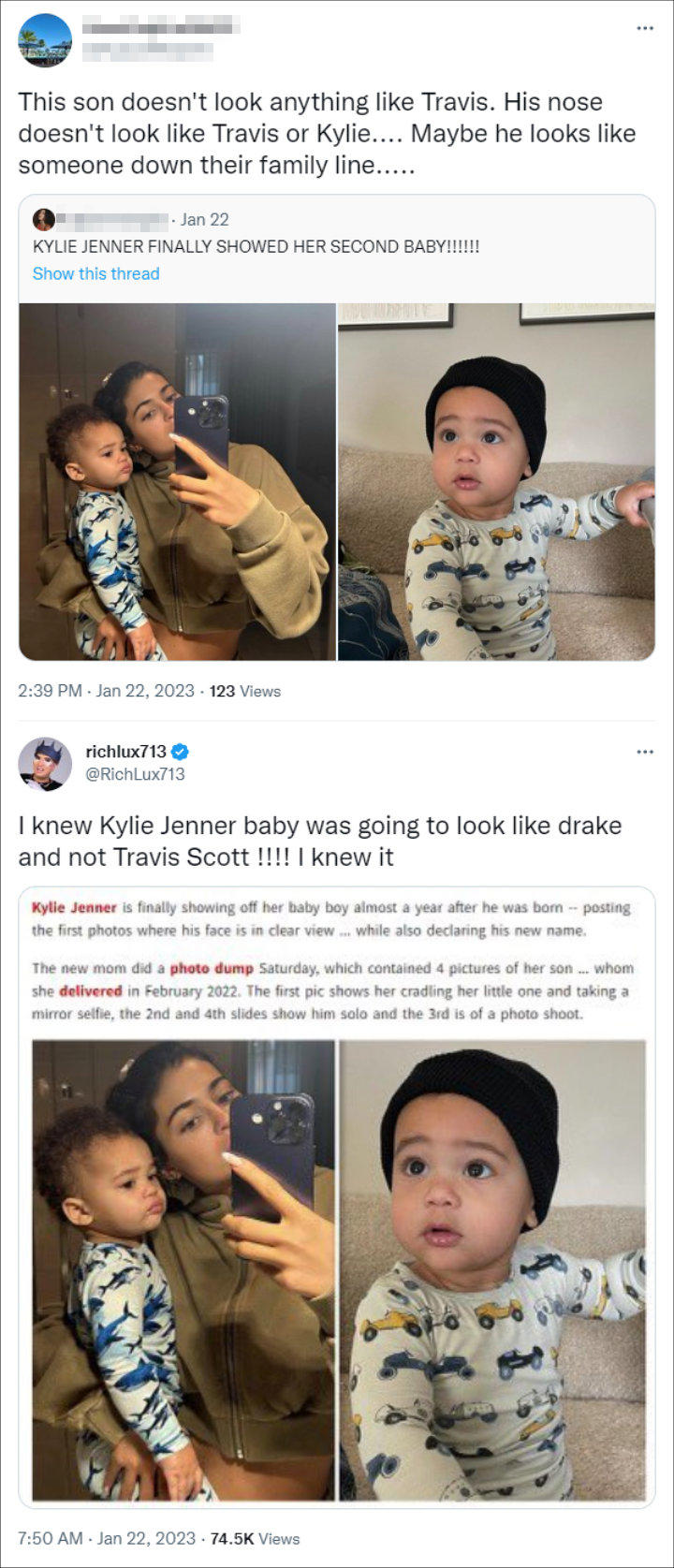 One Twitter user even suggested that Aire's is Kylie's son with Drake.
Some fans, however, jumped to Kylie's defense. "Aire looks just like stormi. He doesnt look at all like drake. I know yours joking i get your humor girl. One day these kiddos will one day see this," a fan pointed out. Another fan noted that Aire looks like Kylie's brother Rob Kardashian, saying, "He looks nothing like Drake. If anything, he looks like Rob to me."
Blasting the gossip account, one fan wrote, "Are you aiming at becoming the next perez hilton? So toxic!" Echoing the sentiment, one other added, "Stop it! Don't put unnecessary rumors & drama out there like that. Plus that beautiful boy is mixed. He looks like Kylie."
Kylie's huge announcement arrived ahead of Aire's first birthday. On Saturday, January 21, the Kylie Cosmetics founder shared a mirror selfie that showed her cradling her son and some cute photos of the baby. The reality TV star also revealed his new name after she initially announced that his name was Wolf. In the caption, she simply wrote, "AIRE," adding a white heart emoji.
Shortly after the post, "The Kardashians" star clarified how to correctly pronounce her son's name. In response to a fan account's post that read, "Do you think it's pronounced air or airey?" the 25-year-old makeup mogul commented, "AIR [heart emoji]."
You can share this post!
Source: Read Full Article