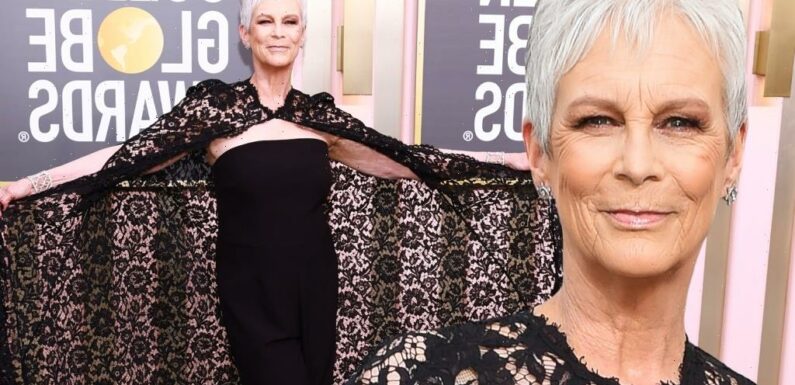 Jamie Lee Curtis, who has been making the rounds at movie awards events as part of the cast of A24's Everything Everywhere All at Once, said Friday that she has Covid. It means she must miss several planned stops on the circuit including today's AFI Awards luncheon and Sunday's Critics Choice Awards.
Curtis on Tuesday attended the Golden Globes, where she was nominated for a supporting actress prize. She's up for a similar honor Sunday at the Critics Choice Awards after this week being nommed by the SAG Awards, her first nom there since 1995's True Lies.
Related Story
'Everything Everywhere All At Once', 'Tár' Lead Dorian Awards Nominations
"Sadly, this head cheerleader is not going to be at all the weekend festivities cheering on her friends and colleagues. Life on life's terms," Curtis wrote today on Instagram, showing a pic of three at-home Covid tests and those double lines. "I'm glad that there are all these home tests available so that I didn't go to the @americanfilminstitute lunch and spread my germs. I was SO looking forward to going to the @bafta tea and the @criticschoice awards as a nominee and member of a motley crew! I'm so proud of these people, and I look forward to cheering them on through my TV set. Stay safe out there people."
The honors for Curtis and the film will likely continue to come in next week, starting when BAFTA announces its noms January 20. Oscar nominations are January 24.
At the Globes, Everything Everywhere won in two of the six categories in which it was nominated in the musical-comedy field: Key Hu Quan for supporting actor and Michelle Yeoh for lead actress.
The pic directed by Dan Kwan and Daniel Scheinert was already named an AFI Top 10 film and is being feted at the institute's well-attended luncheon today. It's up for a leading 14 awards at Sunday's Critics Choice Awards.
The annual awards-season, invite-only BAFTA Tea Party is Saturday at the Four Seasons in Beverly Hills.
Must Read Stories
Shocked Family & Friends React After Death At 54
Kevin Spacey Pleads Not Guilty To More UK Sexual Assault Charges
Landgraf On Peak TV (Again); Ryan Murphy; 'Mayans M.C.' To End; 'Alien' Update; More
Wild Bunch Co-Founders Discuss Moving On From Iconic Name & What The Future Holds
Read More About:
Source: Read Full Article