We mean, she was rejected by the Kardashian-Jenner family…
On Friday, YouTube star/rapper Justin Roberts released his music video for Way Too Much, featuring Jordyn Woods.
In the clip, both influencers play life-sized dolls stuck in a toy factory. However, when Roberts escapes, he passes over Kylie Jenner's ex-BFF, and chooses to free model Sofia Jamora instead!
Is this a metaphor for Kylie and Jordyn's former friendship??
WATCH the video (below):
In February, Khloé Kardashian reportedly broke up with baby daddy, Tristan Thompson, after he allegedly had an affair with Jordyn.
In an interview with Red Table Talk's Jada Pinkett Smith, Woods denied hooking up with Thompson, except for a goodbye kiss that he allegedly initiated.
As we wrote, the Kylie Cosmetics founder is ready to move on from her friendship with Woods, as the nail in the coffin was reportedly Jordyn's interview with Jada.
However, the makeup mogul is willing to be amicable with her in the future.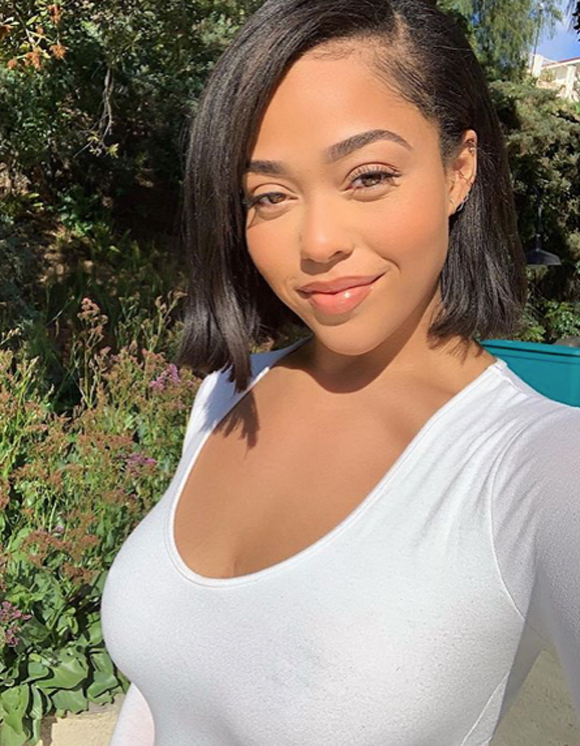 Regardless of the status of their friendship, Kylie told the New York Times that she did NOT have a role in slashing the price of a lip kit named after Jordyn. She explained:
"That is just not my character. I would never do something like that and when I saw it, I was like, thrown back. Jordyn knows I didn't actually put it on sale."
Speaking of Jada, Will Smith's wife reportedly unfollowed Khloé, Kim Kardashian West, and Kris Jenner on Instagram, apparently in support of Jordyn.
As we also wrote in February, Jordyn wanted to tell her story to Jada because the Smiths are like family to her. Reportedly, she has known them longer than the KarJenners, as it was Jaden Smith who forged a friendship between Jordyn and Kylie when they were young teenagers.
Jordyn and Jaden have reportedly been friends since they were toddlers, as her late father, John Woods, was a TV sound engineer who reportedly met Will — who Jordyn refers to as "Uncle Will" — on the job in the 1990s.
Reportedly, Mrs. Smith has told a number of people that she feels everyone should drop the beef, and move on.
Although Khloé initially said "lying" Woods was "the reason family broke up," Kardashian reversed her position and said Tristan is "to be blamed." She wrote on Twitter:
"This has been an awful week & I know everyone is sick of hearing about it all (as am I). I'm a rollercoaster of emotions & have said things I shouldn't have. Honestly, Tristan cheating on me & humiliating me, wasn't such a shock as the first time… What's been harder & more painful is being hurt by someone so close to me. Someone whom I love & treat like a little sister. But Jordyn is not to be blamed for the breakup of my family. This was Tristan's fault… I have to move on with my life & count my blessings, my family, my health, & my beautiful baby True."
Do U think Woods will be able to recover from this scandal?? Or is this latest music video just the end of her fifteen minutes of fame?
Source: Read Full Article