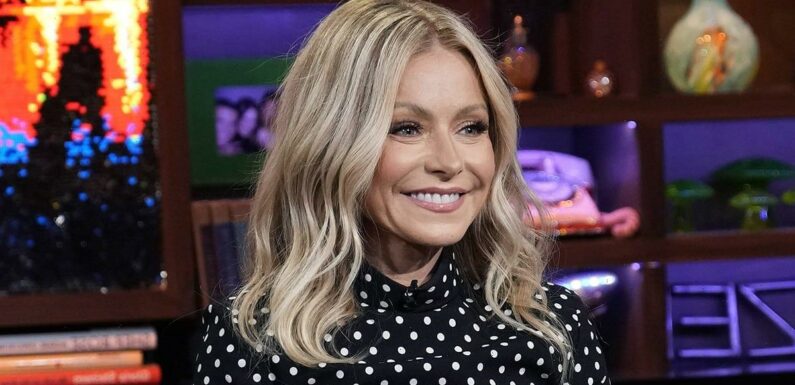 Kelly Ripa knows how to put together a fabulous look but on Wednesday the Live With Kelly and Ryan star took swapped her usual high-glam ensembles for a cosy chic outfit.
Taking to her Instagram Stories, the blonde beauty, 52, was spotted posing up a storm with her friend Lisa Rinna who recently revealed she was leaving the Real Housewives of Beverley Hills.
WATCH: Kelly Ripa returns to Live with Kelly and Ryan
Kelly looked so glamorous in the shot which saw her sporting a classic white T-shirt and wearing her vibrant blonde tresses down in natural waves. The pair posed with their friend Isaac Boots.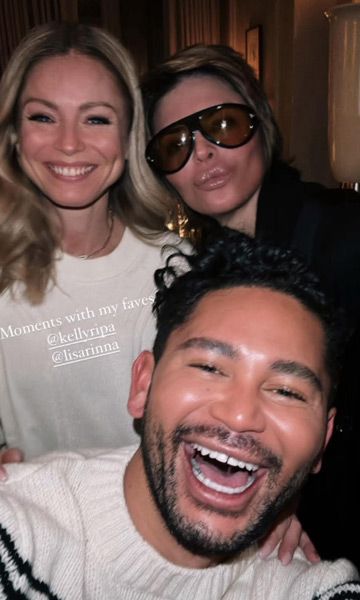 Kelly reshared the photo on her Stories
Talking about the evening on her show Live With Kelly and Ryan, the mother-of-three beamed as she revealed she prepared a cheese board for her guests who popped over to her stunning Upper East Side home before heading out for dinner.
Giggling as she chatted away on the show, Kelly confessed that it was herself and her husband Mark Consuelos who ended up consuming Kelly's tasty offerings explaining: "I just put together a little cheese plate, a little cheese plate that nobody ate except for except for mark and me those two were like we will wait for dinner and we were like we don't have those boundaries!"
TRENDING: Where does Kelly Ripa's son Joaquin live now he's left his $27m NY townhouse?
Kelly once again looked fabulous as she told the story on the show wearing an elegant floral dress.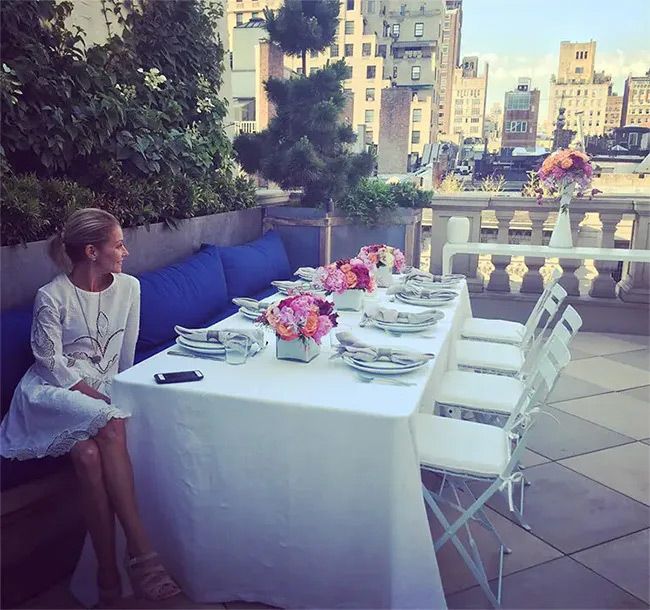 Kelly and Mark's stunning home features a roof terrace
The star has recently had to take a break from her show after falling unwell last week which left fans concerned. After finally returning on Monday, Kelly opened up about what happened.
She said: "Last week, the better I felt, the worse I sounded," was what she said at the top of the show, still sucking on a throat lozenge to ease her irritation.
She then described the show's producer Michael Gelman asking her to leave and get some rest in order to not exert herself further.
MORE KELLY: Kelly Ripa's health is hugely impacted for the better by this lifestyle change
REVEALED: Kelly Ripa's son is unrecognizable in new photo shared ahead of long-awaited change
She recounted: "You have to leave. You're a talk show host and you have no voice, and there's no point in you being here."
https://www.instagram.com/p/CkdiV6mL1YO/
A post shared by Kelly Ripa (@kellyripa)
Kelly was recovering at home
Kelly then imitated her scratchier tone from when she felt the most sick, saying that there's "a lot I have to say," while other members of the studio chuckled at the impression.
However, she then said that after some more time at home, plus a quick weekend trip to visit her son Joaquin in Michigan, she was feeling and sounding much better.
Source: Read Full Article