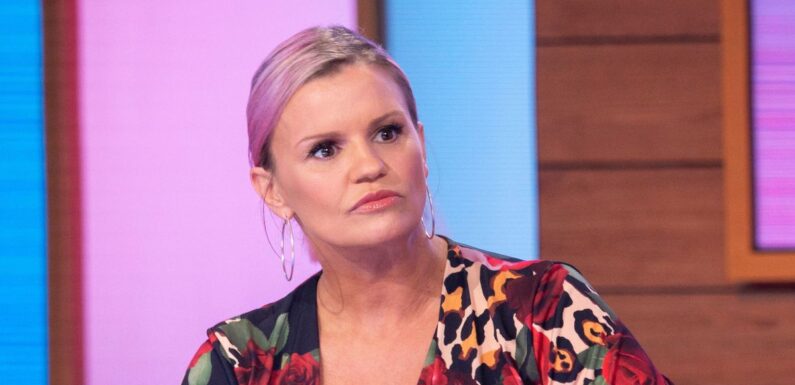 Kerry Katona has criticised her ex-husband Brian McFadden and claimed she's "the one who provided" for their two daughters in a new interview.
Former Atomic Kitten star Kerry, 42, and Westlife star Brian, 43, married in 2002 and divorced in 2006.
They share two daughters together: Molly, 21, and Lilly, 20.
Kerry has claimed in a new interview that Brian was a "s**t dad" and that she "didn't want his "f*****g money" after the split.
The TV personality claimed: "I'm the one who provides for them. I didn't get maintenance money off Brian. I signed a piece of paper saying, 'you can keep your money, give me me kids'."
She continued to Ellie McKay on her On A Mission Podcast : "I said look if you don't want me, you don't love me, I don't want your money, just give me half the money from the house that we sell, and I will sign a piece of paper, just give me my kids. I signed the piece of paper, I got the kids, and he f****d off to Australia."
The host then asked Kerry: "But as a dad surely he has got a duty of care?"
To which Kerry replied: "He was a s**t dad, he was a s**t dad."
OK! has contacted representatives for Brian McFadden for comment.
Kerry has been married three times and Brian has tied the knot twice in the past – first to Kerry and later to model Vogue Williams, who he was married to between 2012 and 2017.
Brian welcomed a baby girl called Ruby with his fiancée Danielle Parkinson in 2021.
Kerry and Brian's daughter Lilly recently admitted that she'd been put off the idea of marriage after watching her parents grow apart.
Speaking to MailOnline, Lilly said that one of the biggest things she has learned from her parents is "not to get married" and that seeing her parents get married multiple times is "proof that people can grow apart from their partner".
Lilly revealed: "Personally, I'm not a "marriage girl." I never have been and it's no reflection on my mum, it's a bit of an inside joke."
She continued and said, that while she would like to wear a dress and have gifts, she studied law at college and says marriage is "just a legal contract".
"It's always seemed odd to me that to prove your love for someone you should sign a piece of paper that's legally binding. For me I just need to trust that they will stay," she told the publication.
Source: Read Full Article