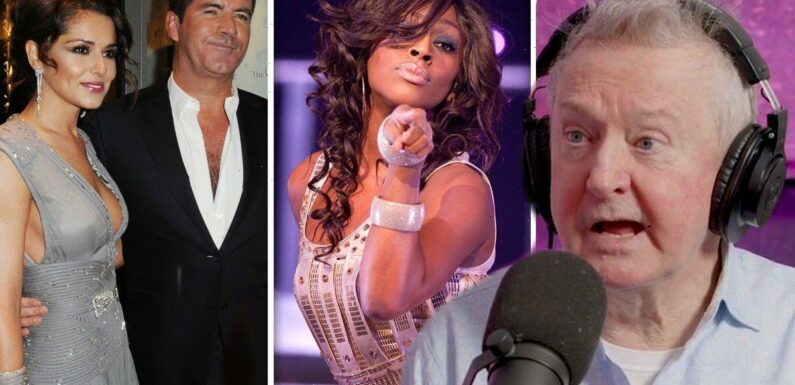 We use your sign-up to provide content in ways you've consented to and to improve our understanding of you. This may include adverts from us and 3rd parties based on our understanding. You can unsubscribe at any time. More info
In a new interview, Louis Walsh didn't hold back as he discussed his time on the X Factor and mentoring JLS in 2008. The judge was close to winning with the popular boy band, but missed out on the victory to Alexandra Burke, 34, who was mentored Cheryl, 39.
Louis has now claimed Cheryl "played up to" Simon Cowell, 63, and implied it helped her be that year's winning judge.
"Simon pulled a really nasty stroke on me," the 70-year-old began.
"I wanted them to win the show, they were in the final, they got there and they were up against Alexandra Burke."
He went on to say that at that point, he and Cheryl were "real rivals" who both wanted to win.
@doireanngarrihy

The Laughs Of Your Life with Louis Walsh is out this Monday 24th October wherever you get your podcasts!

♬ original sound – Doireann Garrihy
"We were trying to pull every stroke. So, Simon wants Cheryl to win, what does he do?"
A little puzzled by his words, host Doireann Garrihy asked: "Hang on, why did he want her to win?"
"He liked her a lot," Louis replied on her The Laughs Of Your Life podcast. "And, she was playing up to him. And, what does he do?"
The podcast host responded: "Gets Beyonce."
Alexandra belted out Beyonce's hit Listen in the final alongside the singer, while JLS performed with Westlife.
"He gets Beyonce, you know, we couldn't compete with Beyonce."
Doireann went on to say she still "wells up" when she watches that performance as she tried to get Louis to admit it was a "phenomenal" moment.
"I wanted JLS to win," he replied, refusing to give the winner credit.
DON'T MISS…
Susanna Reid branded 'rude' as she heckles MPs arriving at No 10 [REVEALED]
Amanda Holden, 51, exposes too much in video as fans spot nip slip [PICTURED]
Kym Marsh left in 'tears of pain' by Strictly Come Dancing partner [STRICTLY]
He added of her performance: "It was OK, I wanted to win. This was serious, we took it so seriously."
Louis eventually admitted the performance was in fact "amazing" but went on to say JLS "had the best career".
"And they seem like lovely guys," the podcast host chimed in.
"They were amazing and they worked as a unit you see," he continued. "That was the key."
In a swipe at the X Factor winner, he went on to say: "Where's Alexandra? What happened? Oh, she's in the west end."
Doireann then laughed at his savage comment which she called "backhanded shade".
Express.co.uk has contacted a representative for Cheryl and Simon for comment.
Alexandra had three chart-topping singles during her career; Hallelujah, Bad Boys and Start Without You.
Her debut album Overcome sold over one million copies.
She recently became a mum for the first time with West Ham goalkeeper Darren Rondolph.
Source: Read Full Article