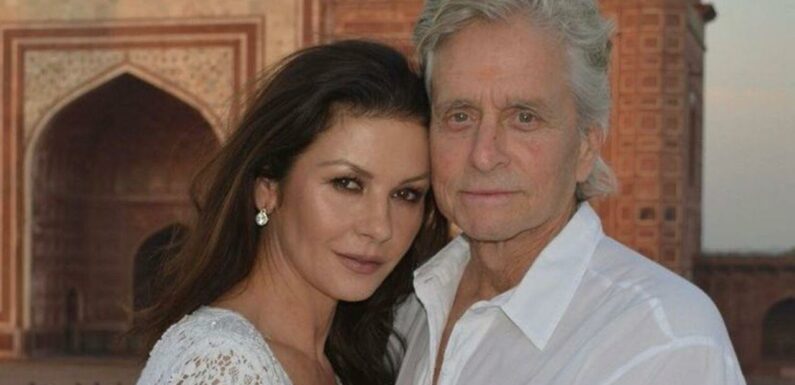 The 'Ant-Man' actor and his actress wife who is a huge fan of the British royal family are rumored to stay at the royal palace when they are visiting the UK capital.
AceShowbiz –Catherine Zeta-Jones and Michael Douglas are allegedly staying in St James' Palace. The Hollywood couple are rumored to be residing in an apartment at the palace in London, where King Charles, Queen Consort Camilla, and Princesses Anne and Beatrice also live.
"It's just perfect for their requirements when they're visiting the capital," an insider told the Daily Mail's Eden Confidential column.
Rentals at the palace first became available in 2015 and a source said at the time, "In theory, anyone can apply but all prospective tenants will be subject to security and background checks."
Catherine, 53, and Michael, 78, have son Dylan, 22, and daughter, Carys, 19, together. They split their time between Irvington, New York state and Majorca. They also own properties in Bermuda and Canada.
Speaking previously about her admiration for the Royal Family, Catherine said, "I'm a massive royalist. In our family, we'll dress up on royal occasions. My son will wear a top hat and tails and have scones. I had a wonderful lunch with Camilla and Lady Astor in New York years ago, before they were even married, and I loved her. What you see is what you get with Camilla."
You can share this post!
Source: Read Full Article