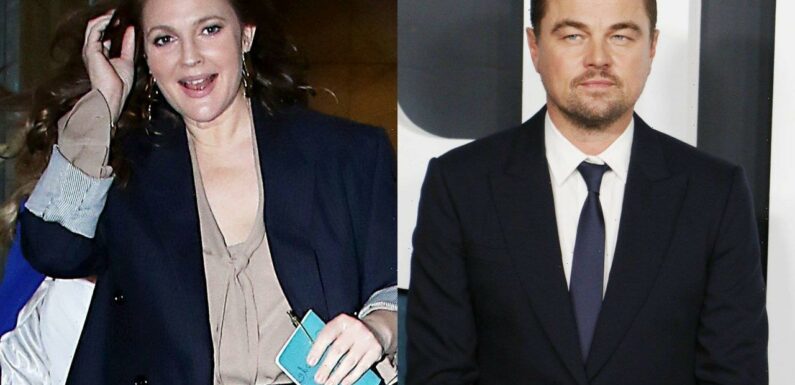 In a new episode of 'The Drew Barrymore Show', the talk show host and her guest Sam Smith marvel at the way the Oscar winner keeps up his wild bachelor lifestyle at the age of 48.
AceShowbiz -Everyone knows Leonardo DiCaprio has a pretty wild bachelor lifestyle at 48 years old and Drew Barrymore couldn't help but to cheekily poke fun at it. The "Charlie's Angels" actress joked about the "naughty" Oscar-winning actor's reputation during the latest episode of her show "The Drew Barrymore Show".
In the Monday, January 23 episode, Drew's guest Sam Smith revealed that their first-ever celeb crush was none other than Leo at the height of his "Titanic" fame. Reacting to the "Unholy" hitmaker's confession, the talk show host remarked of the actor, "I love that he's still clubbing."
Drew then pointed out how Leo can often be seen partying on yachts before she seemingly made a quip about the actor's stacked dating history. Referencing lyrics from Sam's song "Unholy", which is about a steamy tryst, Drew said, "He goes to the body shop, I bet."
Later, Sam cheekily called Leo a "naughty boy." The fact that the "Once Upon a Time in Hollywood" actor has quite an adventurous lifestyle doesn't stop Drew's heart from going on for him as she said, "I know, and I love it."
In the past, Leo has been romantically linked to a slew of gorgeous women, including Gisele Bundchen, Bar Refaeli, Blake Lively, Erin Heatherton, Toni Garrn and Nina Agdal. Moreover, just a month after he ended his 4-year relationship with model Camila Morrone in August last year, he was linked to Gigi Hadid.
As for the current nature of his relationship with Gigi, a source close to the twosome claimed earlier this month that they "have respect" for one another. "Leo and Gigi have enjoyed their time together when they're able to see each other, but when they're busy with various commitments, they're doing their own things," said the insider, "They have respect for one another and have always just been seeing where things go."
Most recently, Leo sparked rumors that he's dating Victoria Lamas, the 23-year-old daughter of Lorenzo Lamas, after they were snapped leaving a Los Angeles social club in December 2022. However, Lorenzo himself clarified that the two, who were spotted celebrating New Year's Eve together, are "not in a serious relationship" though Victoria is "very smitten."
You can share this post!
Source: Read Full Article