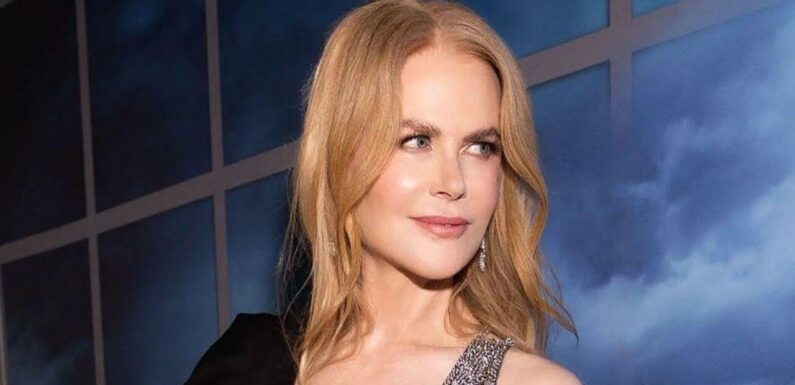 The 'Moulin Rouge' actress is rumored to tighten security at the multi-million property she shares with husband Keith Urban after she was left terrified by stalkers.
AceShowbiz –Nicole Kidman is allegedly amping up security at her $6.5 million estate after years of being terrorised by stalkers. The "Eyes Wide Shut" actress, 55, who purchased the Southern Highlands property with her singer husband Keith Urban, 55, is rumored to be planning to build a gatehouse constantly manned by security guards.
According to the Daily Telegraph, the couple have obtained approval for the building, which will cost $32,450 as stated in an application approved by Wingecarribee Council. It stated the "property owners need to have security guards on the premises when they're at home."
The proposed design, lodged by Brett Goff Building Design and Drafting, is set to "feel as though it was part of the original entry gates" at the 45-hectare property – which is already shielded from public view by huge grass mounds. Other renovations since Nicole and Keith bought the property have included an 18-metre swimming pool, gym and tennis court.
Nicole's stalker ordeals started from her teens. The "Moulin Rouge" star – who has daughters Sunday Rose, 14, and Faith, 12, with Keith, and is an adopted mum to Isabella, 30 and Connor, 28, from her previous marriage to Tom Cruise, 60 – said she was followed around by an older man when she was 18.
She said, "(It) was my most frightening experience at that age. I had a man who followed me around – older, with long grey hair. He found out where I lived and would phone me. He would just sit in a pub across the road and watch – then tell people he was a friend of mine."
Nicole was living alone at the time because she had left home to pursue her acting career, and she was left reeling when police told her they couldn't do anything unless she was harmed by her stalker. She added, "The police talked to him, but said they couldn't do anything until he did something to me. You never know how bad these people are going to be."
Nicole has also previously filed a restraining order on a self-styled poet and screenwriter who she said turned up at her Hollywood home and bombarded her with letters.
You can share this post!
Source: Read Full Article