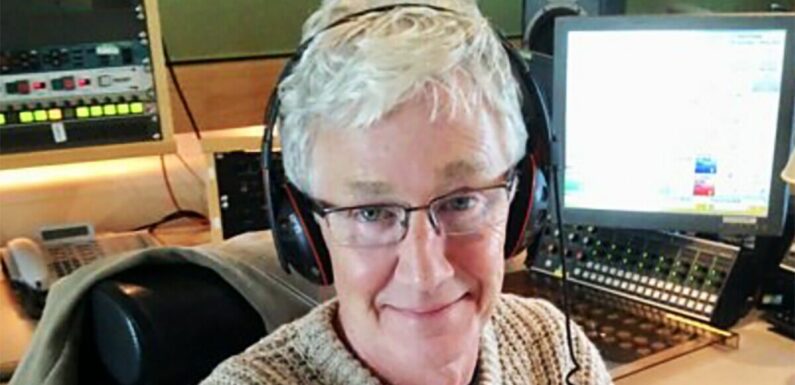 BBC pay tribute to Paul O'Grady at end of classic Blankety Blank episode
One week on from Paul O'Grady's shock death, his friends and loved ones have been remembering the 67-year-old's incredible life and career.
Until 2022, Paul presented his own BBC Radio 2 show on Sundays for 14 years.
During his time at the broadcaster, Paul worked among various radio legends including disc jockey Mark Goodier.
In an exclusive interview with Express.co.uk, Mark paid tribute to his late colleague and remembered his "ground-breaking" life.
He said: "I met Paul when I was working at Radio 2, he was an amazing talent, a groundbreaker.
"He was a true groundbreaker and had millions of fans of all generations. He is sadly missed."
It comes as Mark was replaced by Ken Bruce on the Greatest Hits Radio mid-morning show.
Ken's arrival on the station means Mark will now move to weekend mornings, leaving behind a show he presented for four years.
But the change has been welcomed by Mark as he is looking forward to a more relaxed workload after 43 years in the business.
Don't miss…
Rupert Murdoch, 92, 'calls off engagement' with fiancée [LATEST]
Louise Redknapp fans spot she 'forgot trousers' in cheeky performance [PICTURES]
Gethin Jones breaks silence after 'bawling' on air as body 'in bits' [INSIGHT]
He said: "When they started Greatest Hits in 2019, they asked if I wanted to go and help start it.
"I said I would do a year, then I said I would do another two and then here we are at four.
"But a work-life balance, I really do need to do that, and you can't put it off forever.
"So, I am extremely excited to hear Ken Bruce on Monday and I am really very happy about doing two shows a week rather than six. He is a radio legend."
As for what he will do with his extra time off, Mark says he wants "a bit of time to work on my health".
Mark suffered a stroke in 2016 and has partnered with NHS England's 'Help Us, Help You' Act F.A.S.T. campaign, which highlights that a stroke is a medical emergency and urges the public to call 999 immediately if they notice any single one of the signs of a stroke in themselves or others.
As a part of the campaign, Mark and his wife were photographed by Getty's Chris Jackson to reflect the significant life moments the stroke survivors have lived to celebrate since their stroke and spotlight the crucial role a stroke 'saver' can have in survival.
You can find more information here.
Source: Read Full Article