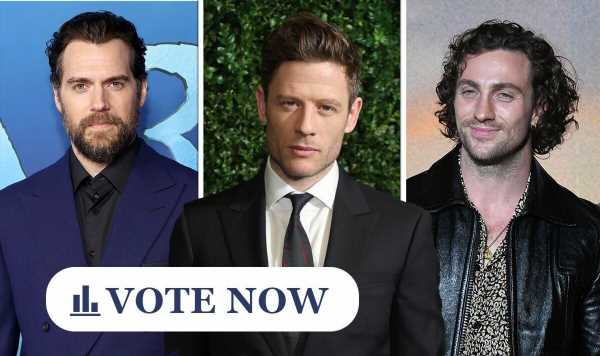 James Bond: Producers 'want someone in his 30s' says King
We use your sign-up to provide content in ways you've consented to and to improve our understanding of you. This may include adverts from us and 3rd parties based on our understanding. You can unsubscribe at any time. More info
Speculation over who will replace Daniel Craig as James Bond has been rife since the latest release of the franchise, No Time To Die, 18 months ago. Several actors have been tipped to take over the role of 007, but who is your favourite? Vote in our poll.
Mr Craig portrayed the iconic spy character, created by Ian Fleming, in five instalments of the franchise, over 15 years, with his debut in Casino Royale (2006) and his final appearance in No Time to Die (2021).
Co-producer Barbara Broccoli previously set out the "key" criteria for the next Bond. She said: "We want the actor to be British. [That's] the key thing. And British, as we know, can be many, many things." She added that the character "will be a man".
Names suggested for the role include Idris Elba, Henry Cavill, Tom Hardy, Regé-Jean Page and James Norton.
Yet the latest odds by bookmaker Coral show Aaron Taylor-Johnson to the be frontrunner.
IF YOU CAN'T SEE THE POLL ABOVE, CLICK HERE
Coral's John Hill said: "[Aaron] is the name everybody is backing to replace [Daniel Craig] as the next James Bond. He is now odds-on for that role for the first time since [we] opened betting on this market several years ago."
Mr Taylor-Johnson's odds have been slashed from 9-4 to 4-5. Mr Norton is the second favourite with 3-1, while Mr Cavill and Mr Page have odds of 7-2 and 4-1 respectively. Mr Hardy is close behind with 5-1 and Mr Elba sits at 6-1.
Mr Taylor-Johnson, who has starred in Avengers: Age of Ultron (2015) and Bullet Train (2022) reportedly filmed a screen test at Pinewood Studios last year. A source told The Sun in November he was "one of the frontrunners" for the role.
So what do YOU think? Who do you want as the new James Bond? Vote in our poll and leave your thoughts in the comment section below.
Source: Read Full Article