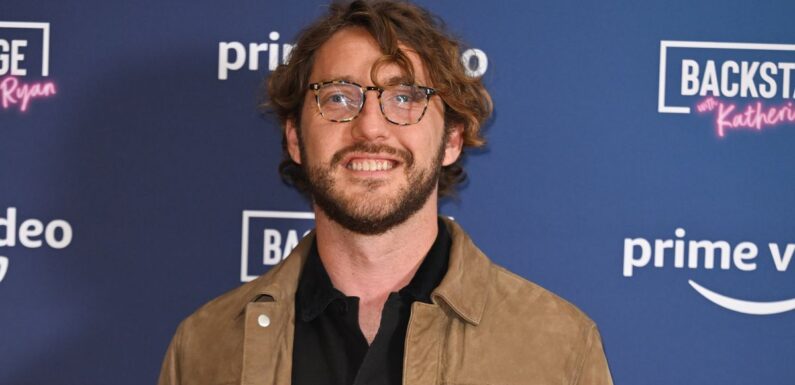 Seann Walsh has revealed he has a condition that makes it difficult to hear people eating.
The former Strictly star and I'm A Celeb, 37, has shared that the only way he can eat around other people is by having music playing in the background.
New dad Seann, whowelcomed his first child earlier this year, says he has misophonia, a condition where common sounds such as eating noises can cause feelings of distress or panic in someone.
The disorder can cause reactions in an individual which some people might perceive as unreasonable given the circumstance, such as anger, annoyance or the need to flee from the offending noise, according to WebMD.
Seann said that his experience with the condition means he's now unable to eat without music playing in the background to drown out eating sounds.
"I've got a thing called misophonia, a kind of irrational hatred of the sound of people eating. If we're eating somewhere where the music is not on, I have to say, 'Excuse me, sorry, could you put some music on please?', which is a very strange request," he told theMy Favourite Takeaway podcast .
The star also reveals the condition affects his life when out and about in public, revealing that he's had to get off public transport in the past to avoid the noise of someone eating crisps.
He said 'crunchy' foods are the worst for him as he added: "Obviously I've got views on this. Crisps should be banned on trains, apples banned on trains, mainly crunchy fruit. You can have a banana, you can probably have an orange."
The comedian has been getting into the swing of things in his life as a new dad, after he welcomed a baby girl called Wylda Primrose with his girlfriend Grace Adderly.
Back in April, the comedian headed on tour in Australia and took his baby girl with him, sharing a sweet photo of the pair in Melbourne.
Sharing a series of pics of their first day of reuniting in the city, Seann proudly showed off his daughter, writing: "Lovely day out in Melbourne. Would have been 20 minutes but it takes 3hrs to cross each road."
Fans were stunned at how much the little bub looked like the comedian as they shared their thoughts in the comments.
One person wrote: "She's really starting to look like you @seannwalsh. Baby, obvs!"
Seann jokingly responded, saying: "Don't say that! Not me!!!!!!"
The fan replied: "on picture 5 that is literally you looking [eyes emoji]."
His I'm A Celebrity… Get Me Out Of Here! pal Jill Scott wrote: "Lovely pics enjoy", with plenty of heart emojis.
Another follower penned: "The photos are beautiful and oh my your baby girl is so perfect. It's lovely to see you looking happy."
"Gorgeous photos Seann x," another remarked, while a fourth wrote: "What lovely photos! Wylda is getting so big! Enjoy family time!"
Source: Read Full Article