The much-anticipated season 17 premiere of KUWTK definitely didn't disappoint!
After seeing teaser after teaser the last few weeks, Sunday night greeted us with the real thing, and immediately, we were swept back into the drama between Khloé Kardashian and her ex Tristan Thompson, as the pair went through their first public reunion since his (not so) little infidelity back in February.
As the episode opened, the 35-year-old Good American founder confronted "so many raw emotions" about her ex, and the scandal, as she tried to reconcile how hard he'd been working to try to make things better between them.
Clearly, to hear her admit it to cameras during the show, Khlo-money was caught between a rock and a hard place trying to figure out how best to move forward in the aftermath of the cheating scandal (below):
"I'm really just trying to figure out my own life at the moment. I'm just healing and processing and going through the motions. Tristan thinks people are disposable — if he sends me enough flowers or enough text messages, I'm going to come around. I still have not spoken to Tristan face-to-face and right now, I am not ready to. I know I'll get to that place, but right now it's really challenging and tough for me. My feelings are super raw and I am really humiliated and hurt by what he did to me."
Awww, girl!
And things were only set up to get harder for her as far as the NBA star was concerned… during the episode, Khloé was getting ready to throw True Thompson her very first birthday party! A super-cute event for the kids, for sure, but it also meant the first time she and Tristan would be face-to-face in a long time.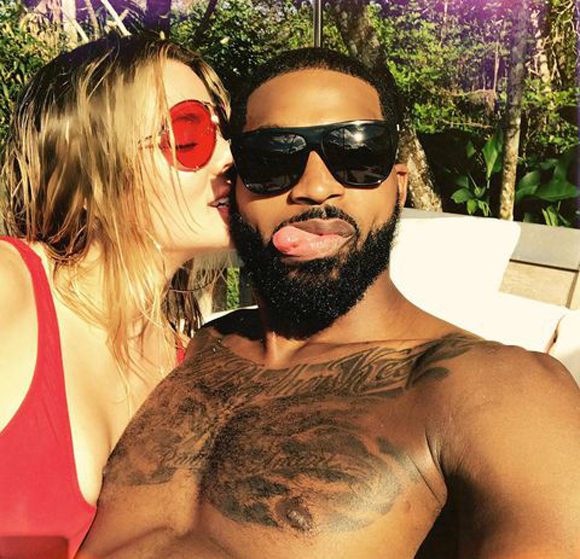 For a while, too, the reality TV maven considered un-inviting him to save some face, only to keep coming back to being the bigger person.
After all, even mom Kris Jenner at one point urged her 35-year-old daughter to settle old scores at least long enough to let Tristan come to the party, saying to Khloé (below):
"Nobody wants to be left out of the memories that are made. I am not going to tell you what to do with Tristan because those feelings are still really raw, I am just asking you to be a little easier. Hopefully when True looks back at all the pictures, she'll see both of her parents there having a good time."
Good advice!!! And Khloé ended up taking it!
But Tristan still apparently managed to f**k things up!
Khloé invited the basketball star over to her house the night before True's birthday bash, so they could hash out some ground rules for the party and "get the whole initial weird first seeing each other out of the way in private," but things didn't exactly go so well once there. While this reunion regrettably wasn't filmed for the show, Khloé did dish to her assistant afterwards, revealing the meeting was "pretty awkward."
When asked to elaborate, Khloé said Thompson tried to kiss her at one point, prompting her to reluctantly give him a hug! She explained more (below):
"He was just kind of lingering … He was like, 'So, do you want to grab a glass of wine?' I go, 'This is the problem with you. You can't just take what you get.' Then this morning he was like, 'Thank you for letting me see True. She looked great, you looked even better.' … Sometimes I feel like if I give an inch, he'll take a mile and take my kindness for weakness."
Yeah… talk about a guy mis-reading the situation, huh?!
It's your daughter, dude! Just… be there for her birthday and then GTFO! Right?!
Tristan Vs. Kanye
As it turned out, Khloé's worry was correct, but slightly misplaced, when it came to a possible big Tristan confrontation at True's birthday party. That's because there was a big Tristan confrontation… it just went down with Kanye West, and not Khloé.
At one point, episode footage showed Thompson and West involved in what looked to be a pretty heated conversation during the party. While there was no audio for it, things got rocky there for a second — and Yeezy later told the audience the argument was actually over the fact that Thompson was upset about how the family had used Ye's hit Runaway in one particular KUWTK teaser, because the NBA star felt like the lyrics were a direct shot at him.
Hmmm…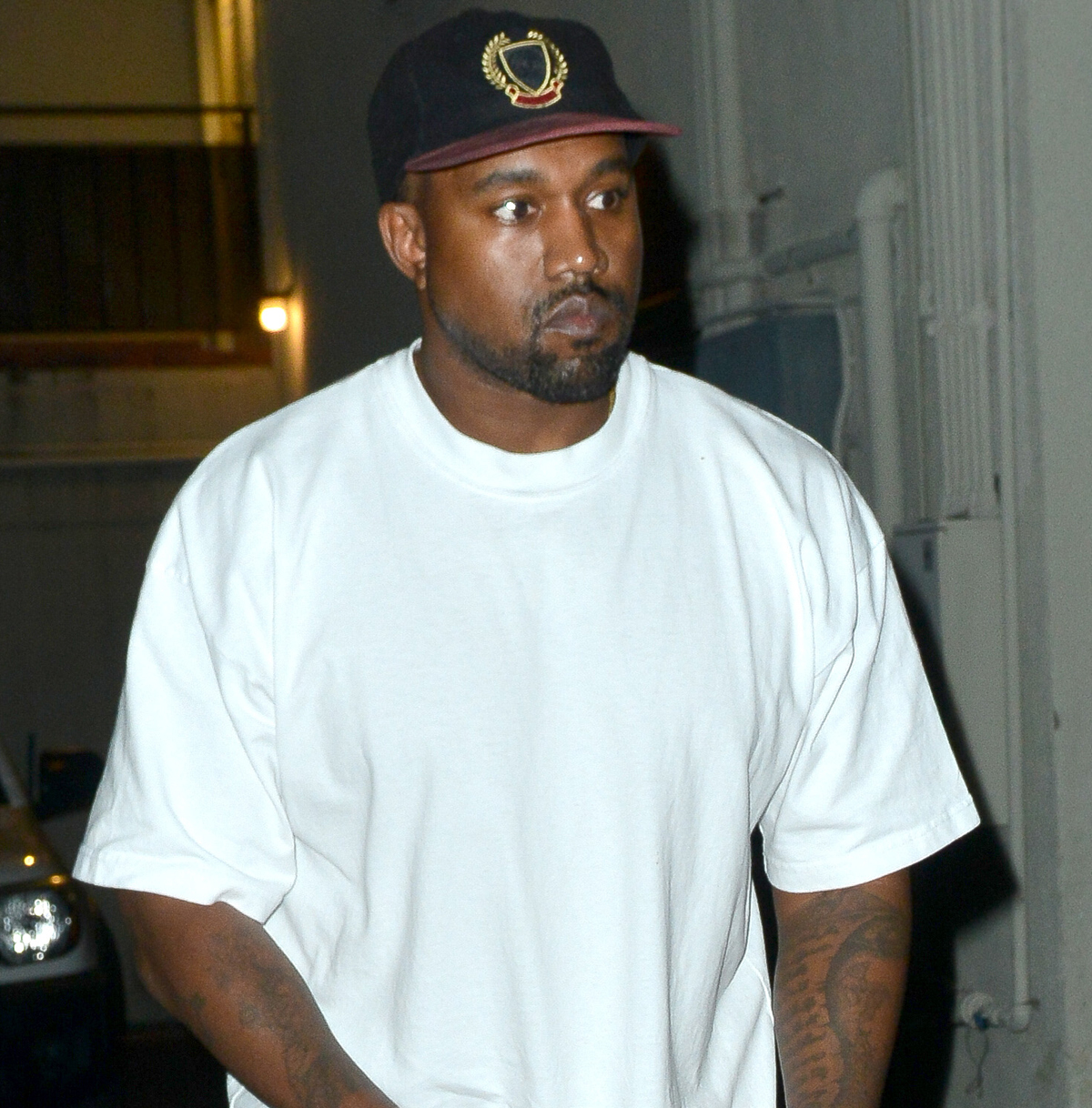 Khloé — at one point being reduced to tears over Thompson's behavior towards West — stormed off on him during the episode, saying (below):
"I don't need at my daughter's birthday party for any of this to be a discussion. I know everyone's intention is to help and be protective. But at True's birthday party, it's not the right timing."
Amen to that!!!
Tweet Beat!
KUWTK is back, and with it, so too are the KarJenner girls' live-tweeting habits! This season, Khloé was joined as she almost always is by Kim Kardashian West and Kourtney Kardashian, and the three tweeted and quote-tweeted their way into oblivion during the show last night.
But they also had two special guests join them to tweet, too: Kylie Jenner and Kris Jenner! Kris shows up occasionally to live-tweet, anyways, but Kylie proved to be a particularly nice addition to the show — and a rare one!
Of note: the makeup mogul's apparent desire to go "over the top" for Stormi Webster's future birthday celebrations, as she admitted while watching True's party on the episode itself (below):
Well, that'll give us one more thing to look forward to, right?? Love it!!!!
What'd U think of last night's episode, Perezcious readers?!
Sound OFF about everything in the comments (below)…
Related Posts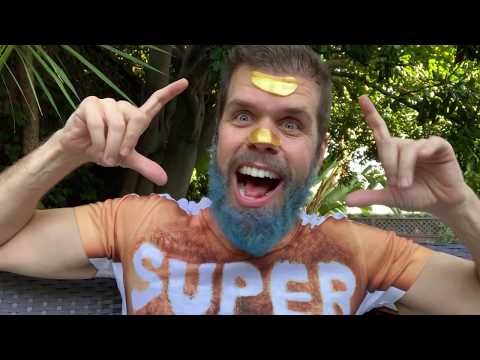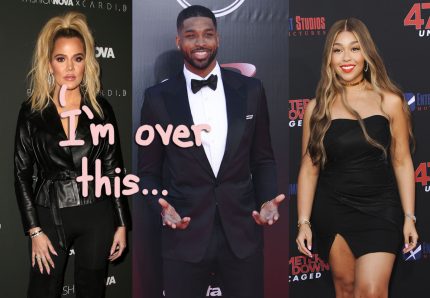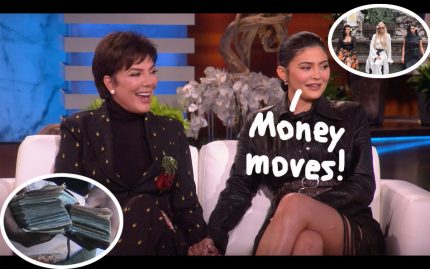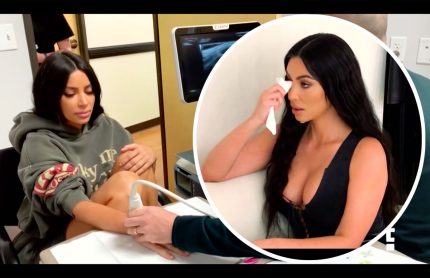 Source: Read Full Article