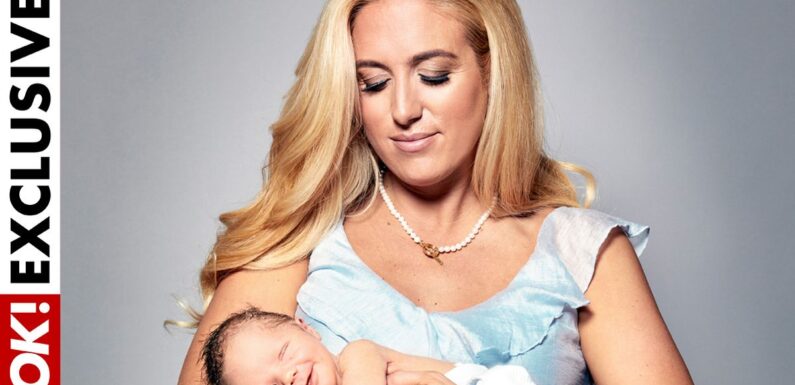 Tyson Fury previously expressed his hopes of having 10 children with wife Paris, but she's now revealed her husband worries about expanding their brood-of-seven any further as he fears she "could die".
After welcoming their seventh child – a baby boy named Prince Rico Paris – on 18 September, Paris, 33, has now opened up about whether she and Tyson, 35, have got plans for more children after the heavyweight boxer previously stated he wants 10 children in total.
The mum-of-seven has admitted her husband has worries about her having more children, following the traumatic birth of their youngest daughter Athena, now two, back in 2021. Athena stopped breathing shortly after she was born and needed resuscitating.
Paris told OK!: "Every time we have another he says, 'No more Paris! It's too hard!' He gets emotional and says, 'You could die' because of what happened with Athena."
She went on to say she's always wanted "a big family", admitting: "But then the child will get to nursery age and I always think 'Oh I'd like a newborn!' I've always wanted a big family."
Paris, who shares Venezuela, 13, Prince John James, 10, Prince 'Tutty' Tyson, six, Valencia, five, Prince Adonis Amaziah Fury, four, Athena, two, and newborn Prince Rico Paris with Tyson, revealed that she also had her doubts about expanding her family after Athena's birth but after being given advice from specialists felt reassured about having another baby.
"I had a lot of hesitation after Athena's birth. Tyson and I talked about it and he was actually more worried than me," she said. "But I just had this urge to have another baby."
Paris added: "I spoke to a lot of specialists, but it turns out that with Athena it was just a fluke. Thank god this one has come along and he's perfectly healthy and it went as good as can be."
It's not only Athena's birth that has left Tyson and Paris with pregnancy worries, as Paris also suffers from Cholestasis while pregnant. Cholestasis is the slowing or stalling of bile flow through your biliary system. Bile that can't flow leaks into your bloodstream and backs up into your organs, causing inflammation.
She explained that the condition can be "highly dangerous" and is the reason why she's been induced early with each of her children.
"I have a condition when I'm pregnant called Cholestasis, where the digestive fluid produced by the liver is affected. I had itchy hands and feet during pregnancy which is one of the symptoms," Paris candidly told OK!
"It can be highly dangerous, so pregnant women get induced a bit early. All of my children have arrived earlier than their expected due date, most of them have been born two-three weeks early. I knew my date in advance and I knew I would be inducted. I don't have C-sections, it's what I've always done."
Source: Read Full Article