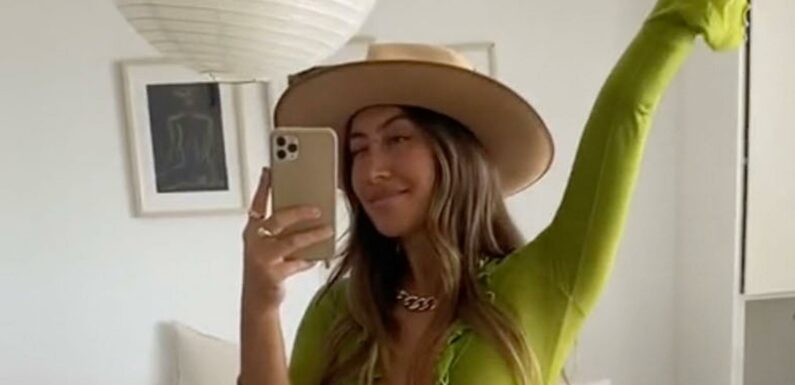 A FASHION influencer finally found the style that best suits her body — there's just one caveat.
She's had to get over her childhood "Christian guilt" for wearing what she wants to wear.
Oriwa (@oriwaaa), an Australian fashion content creator, shared her story in a video with her TikTok followers.
She revealed that it took her decades to finally find the type of clothing that was best for her body.
"When you turn 30, realise that low-cut tops are the most flattering thing on your body and get over the Christian guilt of dressing modestly you were raised with," she said, adding the hashtag #fullerbustfashion.
The influencer took a video of her outfit of the day, a low-cut green top and white pants, in front of a mirror.
Other women who grew up in conservative hometowns have taken to social media to share how their fashion sense has changed since they got older, including Erika from Oklahoma.
People took to the comments to share their sympathies.
Many were able to relate to her struggle: "Amen I just hit 29 and I'm done saving everyone from feeling embarrassed or not knowing where to look," said one commenter.
"That's not my responsibility."
Most read in Lifestyle
Seven predictions for tomorrow's Spring Budget and what it means for you
Hollyoaks' Jessica Fox gives birth to 'miracle' baby and reveals sweet name
Kai and Sanam crowned Love Island winners by host Maya Jama
BBC sitcom AXED after just one season
Oriwa agreed with the commenter: "Literally! Not your problem. If you've got it, flaunt it."
"Agreed! Feminine, empowering, nature's gifts (even if they could be enhanced) you look amazing, do what feels good," said another.
"As someone who was raised in a very strict Christian household and gains weight in their boobs, I appreciate this message," said a third.

Source: Read Full Article