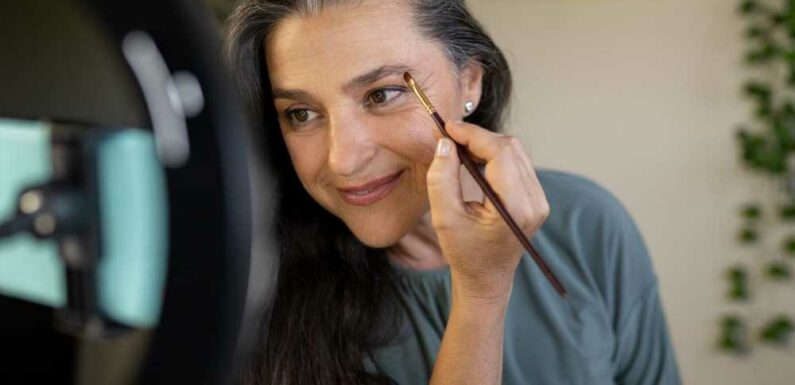 THERE'S almost no end to the power make-up has to completely transform your look.
It's easy to be fooled into thinking you need to fork out for pricey products to see any real results, but you don't need to spend a single penny.
As long as you have a few basic products in your make-up bag it's possible to look 10 years younger, but there are some things you should probably throw out too.
Celebrity makeup artist Pauline Briscoe is a member of SmileDirectClub's Confidence Council, which aims to boost the nation's confidence levels, she told Fabulous how women can make the most out of a handful of basic products.
Before applying anything to your face it's important to remember what worked for your skin when you were younger might not look so great now.
Not only to make-up trends change, but so does our skin, so changing the way you use make-up can help create a more youthful look.
READ MORE ON BEAUTY
I'm a catfish – people beg me for make-up tips when they see my transformation
I'm 32 but get told I look 16 – here's my skin saviours & how I don't age
"A softer makeup look overall better compliments older skin," Pauline says, so heavy black eyeliner and overly bright eyeshadows should generally be avoided.
But a "softer" make-up look doesn't have to boring, you can switch black winged liner for brown liner and add shimmery eyeshadow in "a natural light shade like gold or silver."
And if you've still got a thick stick or cream pan concealer it's best to swap it out for something more lightweight for a "fresher look.
The shade of concealer is almost important as you age and a lighter shade can help brighten the face which can look more youthful.
Most read in Fabulous
Harry reveals he had sex with Meg at Soho House after sneaking into venue
We drove four hours to go to the UK's biggest B&M – it was so worth it
Mrs Hinch fans go wild for 65p kitchen staple that banishes window mould
Harry accuses Paul Burrell of 'milking' Diana's death and butler hits back
Go for a shade one shade lighter than your foundation to keep the look as natural as possible.
"A tip here is to apply foundation first then concealer after. This will help to brighten your skin as well as hiding blemishes and scars or marks," Pauline says.
"As you get older, avoid harsh contouring, keep contour very soft and blend out with a soft contour brush," she adds.
Powder is an essential for any make-up bag, but too much of it will only enhance the appearance of lines and wrinkles.
Stick to adding a small amount in areas you need it, rather than covering your entire face, as this "can make the skin look dry and older."
"One common mistake women often do is using powder whether it be loose or compact under eyes to set foundation. It is really ageing as it sets into any lines or wrinkles on the skin and highlights them," the beauty pro says.
Blusher should also be applied on the apples of the cheek for a "healthy, youthful, flushed look," and never applied to the temples, "this will instantly make you look older," Pauline says.
Eyebrows frame the face and can often thin out with age, but rather than using a pencil to fill them in.
Pauline suggests using a "soft eyeshadow" instead for a more natural look and to help "features look more youthful."
A good moisturiser is a vital part of any make-up bag, Pauline recommends Palmers body butter, which is a total bargain buy at just £2.99.
She says: "I use it on my face and body and, not to toot my own horn, but I'm pretty sure my skin could rival Kim Kardashian's thanks to this product!"
Moisturiser can also be mixed with thicker foundations for a more natural coverage, which is ideal as you age and will save you from buying new products.
If you are on the hunt for a new foundation though, Pauline suggests using L'Oreal True Match Liquid foundation
"[It] has a nice finish and colour for any age and you can save over triple the cost of celebrity or designer brands," she says.
Read More on The Sun
Major burger chain 'to close half of restaurants' under new plans
We drove four hours to go to the UK's biggest B&M – it was so worth it
You can also use the same product on more than part of your face as well, the beauty pro says.
A good cream blusher can "triple up as a lipstick and eyeshadow," Pauline likes MUA Blushed Liquid cream blusher for this, which is available in a variety of shades and is just £3.
Source: Read Full Article