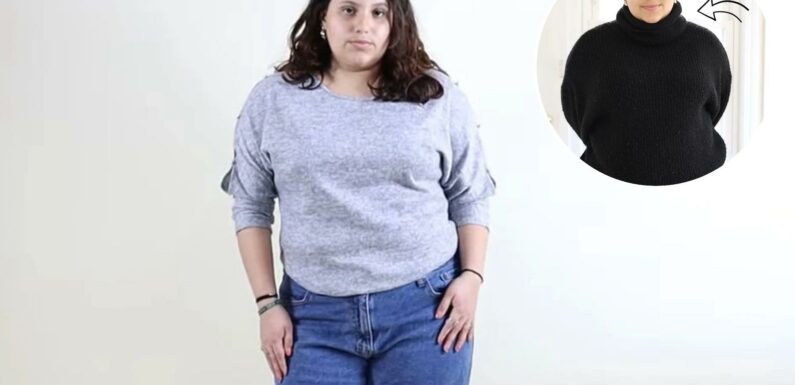 THE most important fashion rule, no matter your size, is to be confident.
No one knows this better than fashion whizz Chi Li, who swears the best way to feel confident is to wear the right clothes.
She explained on her YouTube channel how hard it can be to know what to wear if you're on the more short and chubby side of things.
It can be tempting to cover your body in baggy clothes, but this isn't doing you any favours, according to Chi.
Instead, the fashion whizz recommended opting for more fitted looks so show off your figure in all the right places.
"When you switch over to fitted clothes you'll see a major difference because I can tell you've got a waist and that's how can you can look taller and leaner," she explained.
READ MORE ON FASHION
I'm plus-size and I did a Shein clothing haul – the crop tops are so flattering
I did an ASOS haul to see if I could bag the perfect wedding guest outfit
Chi suggested wearing jumpsuits and dresses rather than trousers and tops, which can break up your body making you look even shorter.
"But not all dresses are going to look equally good on you," the pro warned.
Short dresses are ok, but if you want to really enhance you're figure longer styles are the way to go.
"Whenever you're wearing a longer garment that vertical line is going to lengthen and elongate and that's the best way to flatter someone short and curvy," Chi explained.
Most read in Fabulous
I whizzed to Adsa for food but picked up the best swimming costume I've seen
I'm a teacher & saw the worst appreciation gift ever – it's so disrespectful
I'm almost an OAP but men in their 20s hit on me, my secret is Aldi
I feed my family-of-5 for £15 a week…here's what I get & the cheap recipes too
Necklines can make or break an outfit, and anything high-neck is an instant no-no for anyone short and chubby.
Many people fall into the trap of thinking a high-neck jumper or top will hide their large bust, but it will only make it look bigger, according to the pro.
That's why lower necklines are more flattering and the best choice if you want to appear taller.
And when it comes to jeans, baggy, light wash styles have got to go.
Go for straight leg designs in a darker denim for a more flattering fit.
"They have just enough volume to not be clinging to your legs, but they also balance out the bottom half and make it more in harmony with your top," Chi said.
And no matter what, steer clear of the low-rise jeans trend – they'll only make your legs look shorter.

Source: Read Full Article