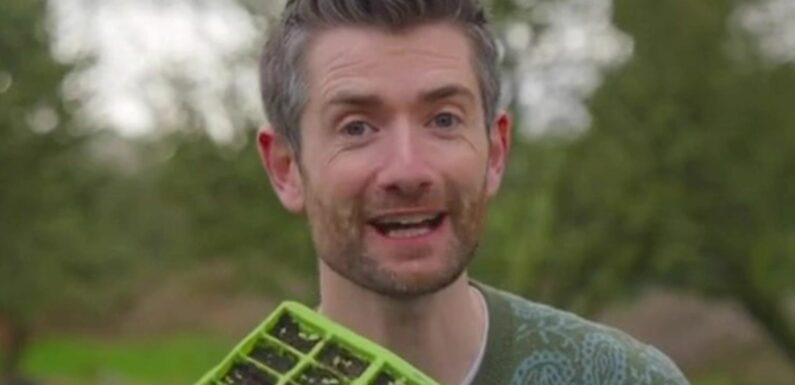 A GARDENING PRO has revealed the six jobs you need to do before the end of March to make sure it's all ready for summer. 
Adam and Niall took to TikTok to share that it's the perfect time to get back into trimming your grass – and the thing to do now to keep your weeds in check all year round.
Known online as @greenfingeredcityboy, self-proclaimed garden enthusiast Adam regularly shares handy tips with his 25,200 followers. 
In a new reel, he was joined by @niallgardens to share their checklist for early Spring. 
Adam said: "Early March gardening jobs. 
Niall added: "Get sowing your hardy annuals for loads of summer colour. Things like Calendula, Love-in-a-mist and Cornflowers."
MORE GARDEN NEWS
I didn't want to splurge £300 on bin storage so built my own
Gardening god Monty Don reveals the job you mustn't do & should leave for June
Shoppers can pick these seeds up from various retailers, including Amazon, with prices starting at just £3.97. 
Adam continued: "You can start sowing your tomatoes. A great one to kick you off growing your own food and they are so much better than from the shop!"
The pair also to get a thick, luscious lawn by June, garden fans need to get the first cut of the year right – and that means doing a minor trim on the highest setting. 
Niall added: "Cut your grass again but remember: lawn mower, highest cutting setting, don't take too much off at the start. 
Most read in Fabulous
Hot teacher wears mini skirt & lace stockings so single dads would notice her
Mum explains why she waits until the last minute to do the school pickup
I'm a gynaecologist – what we think when you come to us while on your period
I love B&M and have a trick to nab bargains – I swiped three rugs for 10p
"Lift and divide your snowdrops. It is a great way to have more snowdrops in even more places. 
"Weeds are really going to kick off now so keep on top of the weeding before they get a chance to take over. 
"Plan your borders and identify any gaps where new plants, whether bought or grown, can go."
In part two, they shared a few other bits they'd recommend getting ahead of, adding: "Make sure you're watering spring bulbs in active growth, especially those in pots.
"Chives coming back from last year? Just run your hand through the plant to pull away any messy dead growth, and they're going to look great.
"It's not too late to get those potatoes chitting ready to plant out at the end of March.
"Look up and learn what your last frost date is so you know when to plant your tender plants out.
"Protect perennials from slugs using copper ring or Nemaslug if the soil's warm enough."
Fans loved their quick tips, with the video gaining more than 1,080 likes and 31,900 views. 
In the comments, TikTok users shared their thoughts, with one writing: "Amazing video!"
Read More on The Sun
Big Brother stars reunite years after bitter feud
I had the most humiliating wardrobe fail when I went skydiving
Another asked: "Can you put grass seed down now?"
Adam replied: "I'd wait until it's a bit warmer."
Source: Read Full Article