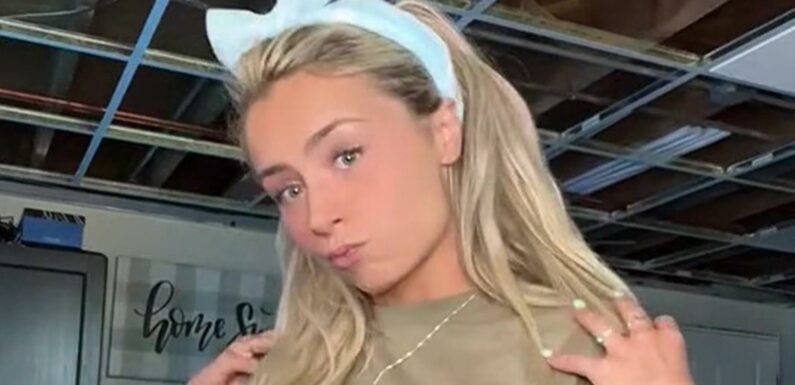 A UNITED States Army woman shared her simple morning routine.
Molly took viewers with her as she got ready for work and decided on the outfit for the day.
After posting a short and sweet "get ready with me" video, viewers expressed love for Molly's camouflage Army style.
"On today's fit for the day, I wanted to do something with this tan shirt," she said.
Molly stood in front of her bed in a short sleeve T-shirt and sweat-shorts.
The blonde had her pulled back in a headband with her makeup all done.
She threw her shorts to the side and pulled out a pair of cargo pants.
Molly admitted: "I picked these cargo pants because I thought it went really well with the tan shirt."
Because the pants were a little loose, Molly added a matching belt with a black buckle.
The shoes were a no-brainer for her.
Most read in Lifestyle
Lisa Marie Presley 'in coma on life support' after 'cardiac arrest' at home
BBC presenter shares heart-breaking news after time away from studio role
William vows to 'keep going' as he, Kate & Charles get back to work after book
Lee Ryan GUILTY of racially abusing cabin crew' & asked 'do you know who I am?'
She slid on a pair of high-top sneaker boots that were, of course, tan.
"We're going to do a bun today because it's something I absolutely never do," she sarcastically said.
Molly "added boot blousers" to the fit, but they were just the cinched bottoms on her pants that tied tighter.
"And of course, I had to add a jacket to the look," Molly proclaimed as she pulled her camouflage uniform coat over her shoulders.
"This really makes it solid, puts it together, makes it professional."
Viewers obsessed over Molly's outfit of the day in the comments.
"Ok, you're adorable we get it dang," a man exclaimed.
"So cute and like that," another wrote, while one person commented: "God dam baddie."
"Damn…straight up babes in the military," one unapologetic man said.

Source: Read Full Article