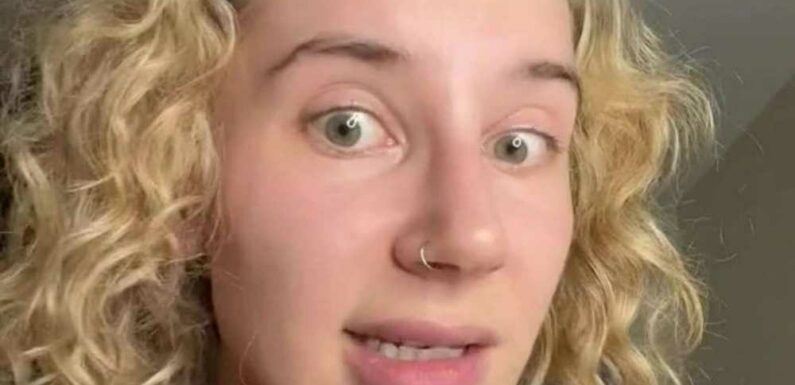 A WOMAN who has been getting lip filler for the last seven years has shared photos of her journey – including when they were very botched.
Summer Fox took to TikTok and posted a video sharing her lip filler journey so far.
In the clip, she begins: "I'm going to walk you through my entire lip filler journey with photos.
"I've been getting them done since I was 18.
"I'm 25 now and I think they look alright but they have been botched at some points over the years."
She then proceeds to share a photo from when she was 17-years-old and had no lip filler at all, before showing a snap a couple of week's after she got some for the very first time.
READ MORE ON BEAUTY
I got addicted to lip filler and had it 20 times in two years – now I hate it
I got lip fillers in my teens it flooded into my face, I lookedridiculous
"I got them done a couple of week's after my 18th birthday because I was so desperate and I remember being one of the first ones in my whole area to get lip filler," she explains.
"At the time it was only really people on TOWIE who had them….they do look OK though, don't they?
FABULOUS BINGO: Get a £20 bonus & 30 free spins when you spend £10 today
I should've just stopped there."
She then shows a photo from a year later when she was aged 19.
Most read in Fabulous
Mum swears by M&S after comparing her weekly shop there to Tesco's
I left the hospital with my newborn only to find out I'm pregnant again
I have big boobs – people say I need to wear a bra because I'm 'too big not to'
I burst into tears when Harry attacked me and I think he's being influenced
"You can see they're looking a bit more like that fake shape – they're a little bit square but they still looked OK," Summer explains.
"I just remember them having them balls in them from where I'd overdone it in a short space of time."
Posting another photo from the same time, she adds: "You can see my bottom lip looks lopsided."
However, Summer then flashes up a photo from a year later and brands it "the worst decision ever."
Horrified, she gasps: "Oh my good Christ!
"This was obviously taken straight after the procedure so they are majorly swollen and bruised but even still, that ain't normal is it?"
Posting a selfie taken the very day, she admits: "I was embarrassed to go into work…
"Proper duck lip from the side."
She adds: "Look at that migration, it looks like I've got a moustache and I walked around like this for like two years."
The candid post has since received over 127,000 views, with many praising Summer for her very honest explanations.
"So pretty without lip filler. Save your money!" urged one.
Read More on The Sun
I'm a speed camera officer… here are three myths drivers always get wrong
You're charging your iPhone wrong – how to make it charge much faster
A second noted: "Currently experiencing exactly this problem."
A third praised: "I love your honesty about your cosmetic surgeries!"
Source: Read Full Article