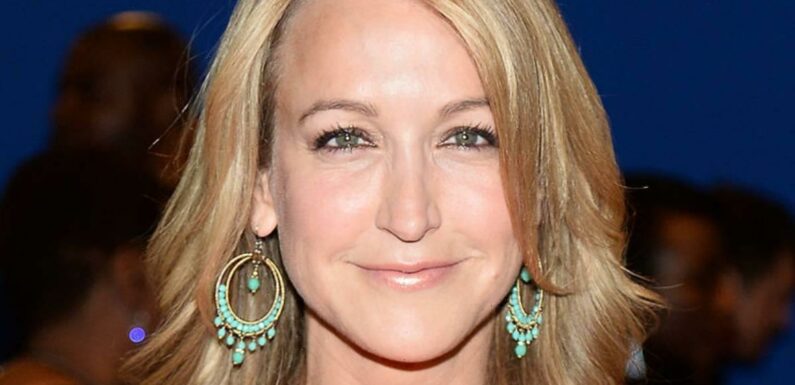 Lara Spencer is enjoying her return to Good Morning America after a break to recover from her foot surgery, and on Thursday, she delighted fans with a snapshot of her TV family.
The bubbly star, 53, took to social media after a fun day on set and posted a photo with her "my TV twin" – and it's very unexpected.
Rather than posing with one of her female colleagues, Lara posted a snapshot alongside meteorologist, Sam Champion, and they were both sporting the same hue.
WATCH: Lara Spencer shares video from rehab as she focuses on her recovery from surgery
Sam, 61, rocked a smart suit and royal blue tie, while the mom-of-two wowed in a dress in the same color. They both beamed for the camera in the close-up which was sure to delight viewers.
Lara and Sam have a bond on-screen and off and when he competed on Dancing With the Stars last year, she flew to LA from NY to cheer him on.
TRENDING NOW: GMA3 welcomes back major host afte break – but who is it?
POPULAR: Kelly Ripa's son Joaquin moved out of $27million townhouse – where does he live now?
Viewers are thrilled to have Lara back on the air, and she's determined to make a full recovery from her recent surgery which has left her wearing a surgical boot.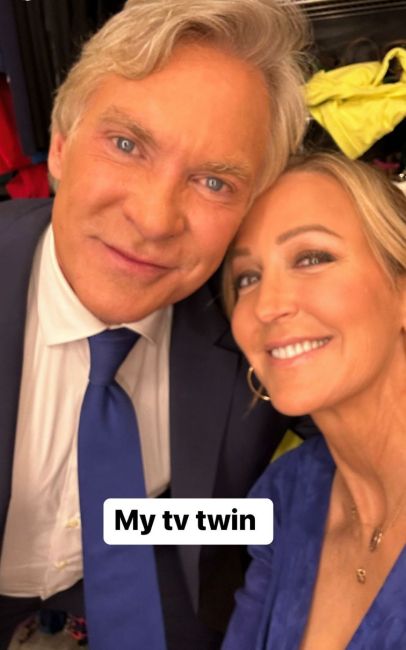 Lara and Sam wore matching royal blue outfits
Despite the medical accessory, she's taking the role in her stride and has been moving around on set with the help of a little scooter.
Lara previously revealed she was concerned about her return to work, and detailed the procedure she had undergone.
MORE: Faith Hill and Tim McGraw's daughter Gracie divides fans with photo inside New York apartment
MORE GRACIE: Gracie McGraw poses up a storm for sultry at home photos
She shared a photo of her medical boot on Instagram and wrote: "Not the boot I was hoping for this Christmas!!!BUT I did get some shiny new wheels (swipe to see my sexy scooter!!).
Lara jetted to LA to support Sam when he competed on DWTS
"A torn plantar plate and ligament in my foot that's been slowly getting worse and worse FINALLY fixed by the magnificent Dr O'Malley at HSS today.
"Didn't want to miss my daughter's last soccer season or the holidays, so here we are! Rollin' into 2023 like……. well, I'm not exactly sure but it should be interesting at work."
Read more HELLO! US stories here
Source: Read Full Article