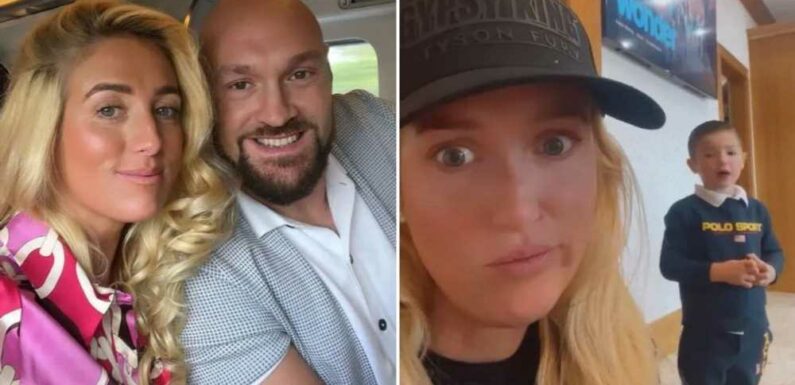 NO MATTER how old you are, getting back into the swing of things after Christmas is always a challenge.
And Paris Fury proved that her family is no different as she showed every parent's struggle this time of year.
In a short video posted on her Instagram, the mum-of-six filmed her son Prince Adonis as he prepared to go back to school after the Christmas break.
But, like most of us, the tot wasn't too pleased about the return of the early mornings and had a case of 'January blues'.
In the clip, Pairs asks: "Are you ready for school Adonis?"
Unsurprisingly, he replies, telling his mum he doesn't want to go.
READ MORE ON PARIS FURY
Paris Fury speaks out on pregnancy 'rumours' in loved up NYE post with Tyson
Paris Fury shares the 'normal' Christmas present haul she got her six kids
When asked why, he replied: "Because it's stupid and nobody wants to play with me."
He insisted that he didn't like school, but his mum was having none of it, and insisted he loves school.
"It's January, you've got to go to school.
"Right, get your shoes on," Paris told her son.
Most read in Fabulous
Harry claims Charles told him he could visit dying Queen 'without Meghan'
A lot of what Harry is saying about Charles isn't true- he never wanted this
Kate and Meghan had furious bust-up over 'baby brain' comment, book claims
Harry feared Camilla would be wicked stepmother as he begged dad not to wed
But Adonis had other ideas, and shook his head as he refused to put on his shoes.
The Fury family enjoyed a relaxing Christmas break, so we understand why little Adonis wasn't ready to give it up and go to nursery.
The kids spent some quality time with their mum and dad, Tyson Fury over the festive period.
After a bit of convincing, the tot was dropped off at school, leaving Paris to get on with making the beds and sorting out the dishwasher before heading out for lunch.
Source: Read Full Article