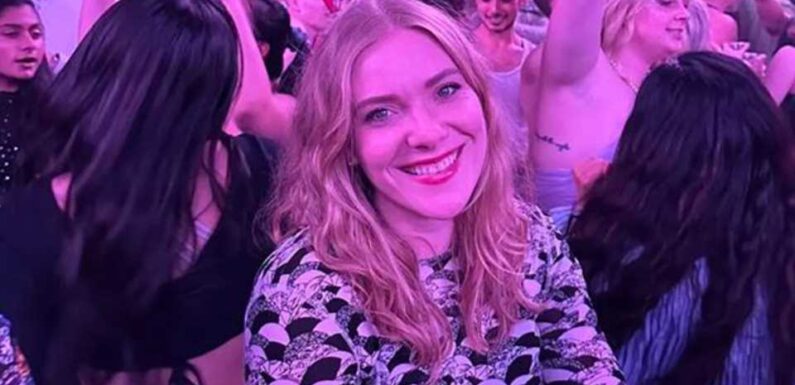 AN inked woman has revealed the celebrity inspiration behind her body art.
She claimed people warned her not to get a tattoo of the pop culture moment, but she said she has no regrets.
The TikTok user (@sillybutt28) posted a slideshow of the homage to the social media platform.
"Don't get a tattoo, they last forever," read the text, echoing sentiments from critics of her body art.
"Yeah, but when everyone asks, I get to talk about you," she wrote over a photo of Julianne Moore.
She showed a photo of the actress at the 2013 Great Gatsby premiere in Cannes, France.
Moore made headlines when fans took note of an odd detail with her strappy high heels.
Upon zooming in on the red carpet photos, people were quick to point out her pink toes hanging out of the strap of her shoe.
The TikToker's tattoo immortalized the moment, portraying the hanging toes with a heart around it and a banner reading: "Julianne."
"Tattoos are a daily reminder of what is most important to you," she added.
Most read in Lifestyle
'HE'S A DEMON'
Woman 'raped' by Brand was 'triggered' when she saw him at Olympics ceremony
ICING ON THE CAKE
Paul Hollywood, 57, soaks up sun as he prepares to marry girlfriend, 39
'HE WENT TOO FAR'
Dannii Minogue calls Russell Brand 'vile predator' after incident on show
Goggleboxer on Ice
Legendary Gogglebox star joins Dancing on Ice in bombshell move
The video drew in many viewers who were quick to share their thoughts on the body art.
"This is unhinged and out of control," one viewer commented. "I love it."
"This is wild," another added.
"I don't know Julianne but I do feel like she would actually love this," a third commented.
"I hope you meet her someday and show her," yet another wrote.
"When this came out like 10 years ago, I found this on my Pinterest feed and me and my grandma would laugh at it all the time," one more added.

Source: Read Full Article