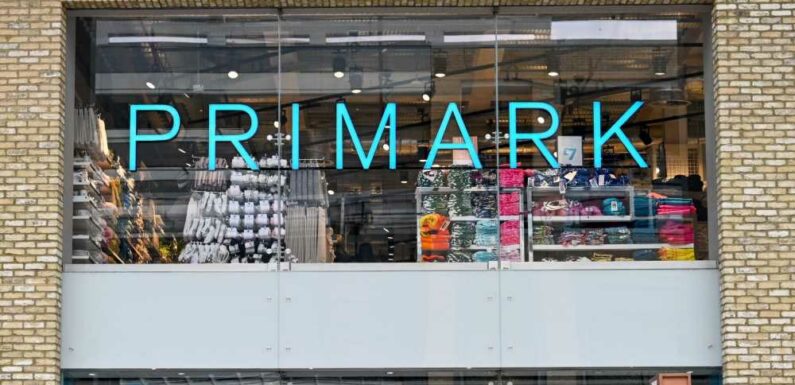 A SAVVY shopper discovered a cheeky trick to get your hands on cheaper accessories this summer.
After a trip to her local Primark, the bargain hunter noticed something unusual when she picked up a pair of sunglasses from the men's section.
Posting in the Facebook group Extreme Couponing and Bargains UK, the woman noticed a a massive price difference between the men's and women's sunglasses.
Despite seemingly being the exact same style, the ones she grabbed from the women's section of the shop were priced at £2.50, while the men's glasses were £4.
The sleek glasses had subtle gold frames, so it would make sense that they'd be unisex, but some shoppers were confused why they were priced so differently in the first place.
One person commented on the post: "I noticed this before with other sunglasses in there.
READ MORE ON PRIMARK
Proud Primark shopper shows off her new sandals that scanned at £1 at the till
I went to a 49,000 sq ft Primark – I was shell-shocked by the versatility
"Was buying sunnies for school, had bought all the ladies ones so searched the men's. They were all 50p dearer (on £1 pair of glasses!)"
However, others were convinced another sneaky shopper switched the labels on the glasses, which would explain the different prices.
"Maybe someone just put a more expensive pair on a £2.50 bit of plastic. I work in retail and it happens all the time. People will just swap labels," someone wrote.
Some Primark fans weren't convinced though, and insisted they'd seen similar price differences between men's and women's products before.
Most read in Fabulous
Coronation shock as Fergie is told she's NOT invited to King Charles' big day
I have a uniboob & can't wear bras, people are stunned when I tell them
I'm a size 14 & tried the viral Zara jumpsuit…you can see my bumps but I love it
People are just realising why some buildings have bricks instead of windows
"I bought a man's scarf for £1 in winter and went upstairs and women's were £6," one said.
And a second commented: "I noticed this with the invisible socks with the silicone kind of bit on the heel section to keep them on your feet… same sizes but cheaper in the women's section!"
"I ended up with 'men's' Christmas jammies from Primark because they didn't have any women's in my size… but they were EXACTLY the same. Lol," another wrote.
Meanwhile, some shoppers thought the whole thing was a great shopping hack, one said: "I'm definitely going to start doing this if I ever go shopping haha.
"After reading posts. Same products but cheaper marked up for men rather than woman."
Source: Read Full Article