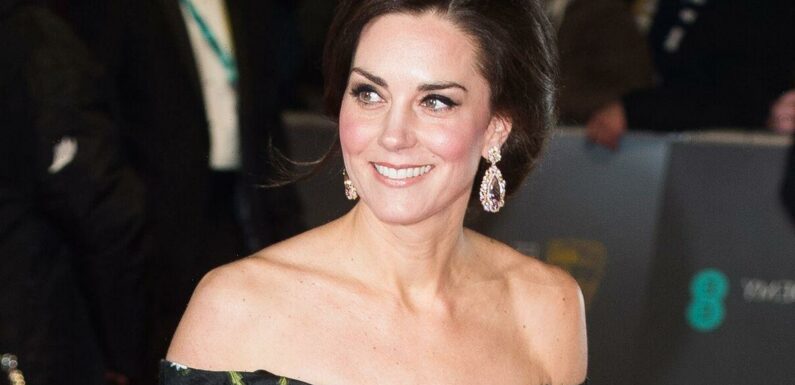 We use your sign-up to provide content in ways you've consented to and to improve our understanding of you. This may include adverts from us and 3rd parties based on our understanding. You can unsubscribe at any time. More info
Kate, Princess of Wales has worn a beautiful array of ball gowns and evening dresses since she joined the Royal Family. Over the years, she has re-worn a few designs, but to modernise them, subtle changes have been made.
Kate re-wears a lot of old clothes and fashion expert Simon Glazin told the Daily Mail: "There has been lots written about the Duchess and Prince William's spending.
"It's likely to be the reason why she is thrifty with her wardrobe and often recycles dresses and coats. Even a Princess has to dress on a budget."
A popular change to the original design of a dress is swapping sheer sleeves for block, fitted sleeves.
In 2012, Kate and Prince William were on a Diamond Jubilee Tour of South East Asia and the South Pacific taking in Singapore, Malaysia, the Solomon Islands and Tuvalu.
For an official dinner hosted by Malaysia's Head of State, Kate wore a white and gold Alexander McQueen dress.
The bespoke dress featured Malaysian hibiscus flowers embroidered in sparkling gold thread, capped sleeves and a sweetheart neckline.
The Princess paired the gown with Catherine Zoraida Double Leaf earrings and Spread Your Wings bracelet which were handmade in the UK.
In 2012, Clarence House described the jewellery as part of "Her Royal Highness' private collection."
She finished the outfit with a Wilbur and Gussie gold clutch bag.
Eight years later, when attending the 2020 BAFTAs, Kate stepped out in the same dress.
The event organisers had asked guests to dress sustainably for the event, and Kate did just that, but the sleeves on the dress had been altered to become opaque.
The two-charm earrings are said to be worth £5,400 and the six-charm necklace £7,850.
Another occasion when Kate recycled a dress but modernised it was in 2017 when attending the BAFTA's.
The royal chose a Bardot-style dress by Alexander McQueen that featured small white flowers and a long tiered skirt.
It was a bespoke version of the designer's Tiered Violet Jacquard Dress from the Fall 2016 collection, and the Alexander McQueen team modified the bust and straps of the dress for Kate.
She accessorised with a black satin clutch bag by the same designer with gold metalwork, which retailed for £1,659 at the time.
Three years later, Kate chose the same dress for the 2019 Portrait Gala at the National Portrait Gallery, but had the off-the-shoulder sleeves turned into cap sleeves.
The sleeve alteration changed the entire silhouette of the dress, and by wearing her hair down across her shoulders, rather than up as she had in 2017, it looked like Kate was wearing a new dress.
Source: Read Full Article